WordPress Themes 2014? What Does the Future Hold?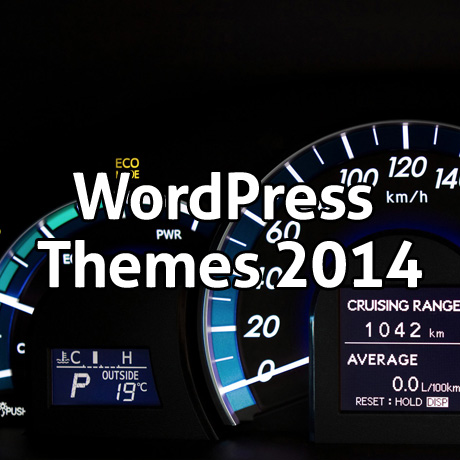 Did you know that there are approximately 8 months and 2 weeks till January 2014? What?! 2014 already? You might think that's still too far away but in reality, big businesses usually have 2-year, 3-year, and 5-year plans already pencilled in place. It's not unusual for them to think beyond today and they probably already have activities and processes scheduled even beyond that time frame.
So what's our fearless forecast for 2014? Is it too early to tell? Let's take a few "wild" but calculated guesses on what we think is to come.
Mobile – The Handheld and Portable Desktop
This forecast is not new and developments in the past 2 years or so have all been pointing to this direction. Smartphones, tablets, androids, iOs devices are more and more in stiff competition with each other as people rely more and more on their devices to get everything done. As this trend continues, WordPress theme authors and developers need to think of ways, as early as now, not just adapt to the move but perhaps innovate something revolutionary that will inspire a fresh way of doing things. The move towards drag, drop, click one button, one size fits all types of themes is great but could always be better – more personalized, easier to customize and brand, and perhaps an easy to maneuver app-like admin panel – especially on a tiny 3.5" inch display using a tiny unwieldy touch keyboard.
Retina Display
Manufacturers of LCD, LED, HD and all the other display devices are probably well into production already filled with orders for the Christmas season and early next year and we bet that retina display is high up in one of their specs somewhere. What to do? WordPress authors and developers need to update, create, and optimize themes in anticipation of that. Apple is already set to require retina display in their iOS apps which means all current apps need to be updated and all future apps need to be designed with this in mind. Android phones are probably not too far behind. Mobile versions of WordPress themes need to anticipate this as well.
User Friendly Analytics
As Google continues to purge the SERPS from "spammy" and over "optimized" websites, perhaps more simple and built-in tools to help provide the average WordPress user the statistics needed to analyze and improve key aspects of his or her website. There are numerous plugins that add functionalities like performance and analytics to determine site speed, word frequencies, user interactivity, analytics and all those wonderful tools but it would be nice to have all these capabilities, in simple user friendly format, already built into the theme to reduce risks of compatibility issues.
Design
Simple and minimalistic designs will continue on till the next year with designs becoming more and more intuitive eliminating a lot of code fear and analysis on the part of the user. Features will still be consumer driven but will eventually be trimmed down to the essentials as more and more WordPress users become more educated and less "awed" by multiple sliders and 1000+ ways to change colors and backgrounds.
More Social
Social networking through Facebook, Twitter, Pinterest, Instagram and other similar websites have made it so simple for people to connect with each other. WordPress themes need features like these that make it as simple and as easy for the website owner to encourage more user interactivity within his website and his other social media networks. The flow from website to social networks needs to be seamless and streamlined to encourage more interconnectivity, engagement, and exchange. It's part of the high quality ranking site Google equation.
Of course, nothing is carved in stone and anything can happen between now and then. These are fearless or fearful forecasts, you might say. It does help to understand how businesses move – whether they are aggressive or conservative in their strategies, and to keep abreast of what is going on in the whole web design industry in general. That way, your efforts as a WordPress professional will be more strategic and more deliberate.
Note: Many of the articles on this site include affiliate links that may earn us a commission if you decide to buy the recommended product.
Related Articles