WordPress Theme Support – The Awful or Awesome Truth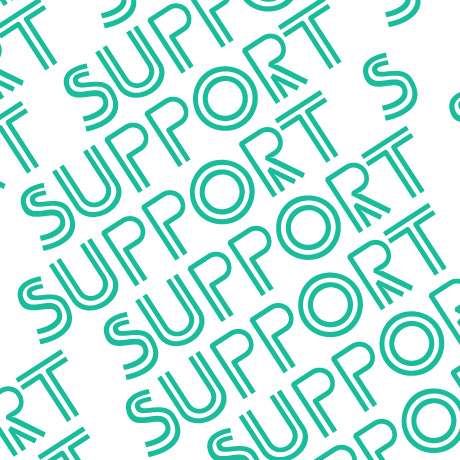 So you've finally uploaded your shiny new premium WordPress theme but it looks nothing like the theme you loved so much in the demo and now you're wondering if you just wasted your money on a lemon. You fiddle and you tweak but the errors just keep piling up. Not all premium WordPress themes include free support so it can be a bit perplexing especially if you are setting up a website for a client. Frustrating, is a mild word. Where do you go and what do you do?
Here are some of things to look for, support-wise, before, during, and after purchasing a premium WordPress theme. Some theme providers have all of them while some don't so use your own discretion and judgment before you make your final decision and click that "Confirm purchase" button.
Documentation (Theme or Plugin guides – online or offline)
Check if the theme includes extensive and detailed documentation and a troubleshooting guide if available. Find out whether installation and setup guides are available online and offline as access to these guides serve as your reference documents as you setup your WordPress theme.
XML file or demo content
Most of the time we get attracted to a particular theme because of the demo. The demo gives us an idea on what is possible for our own individual projects. Unfortunately, recreating the same demo can be challenging if the elements used in the demo are not included. Some authors do not include the demo file but there is a growing trend among a lot of authors where they include the XML file or demo content as a bonus.
Photoshop files (layered)
Trying to recreate the WordPress theme in the demo can be much easier if the author includes all the allowable files used. Photoshop files make it easier for you to duplicate or customize the theme's design elements without having to start from scratch.
Detailed tutorials (video or text)
Text based tutorials are great but video tutorials are best because the author can demonstrate and guide you on exactly what to do when setting up or modifying your WordPress theme. Video tutorials save you a lot of time, and, mistakes are reduced because of misinterpretation. Simply pause and play when you need to go back to a certain instruction.
Screenshots
In the absence of video tutorials, screenshots are also great because they serve as visual guides to help you install and get your WordPress theme up and running. Visuals are always effective as it gives you a clear picture of what you are supposed to do. You can always go back and refer to these screenshots if you get lost along the way.
Basic support services for installation, setup, guidance, bug fixing and general support for basic WordPress issues and concerns
For non-WordPress savvy users, authors and developers provide basic WordPress theme setup and installation. The extent of this service varies from author to author although generally this service includes simple adjustments and tweaks that do not fall under their customization services.
Support or Community Forum
WordPress authors and developers who have been around long enough in the business are most likely to have a dedicated support forum or community support group to help each other out. Access is generally limited to members or customers who have purchased themes sold by these authors. Make sure to register in these forums and be active in the community to learn hacks, tips and tricks that don't normally come with the documentation and tutorials.
Help desk, live chat, or available hours for technical support
Some WordPress authors or theme providers might even have the legroom to provide a dedicated support system which includes a help desk or ticket based support system, live chat, and dedicated technical support crew. Be sure to note the time or hours support is available as some of these teams live in different time zones.
Update and Upgrade Support
WordPress updates its software from time to time and problems arise when the WordPress theme you purchased is no longer compatible with these updates. Same thing goes with plugins and other elements like short codes, etc. Make sure that your WordPress theme author or developer has provision for updates and upgrades that will affect the theme and if there are any additional charges related to it.
Author/Developer Contact info
Find out and store the author or developer's contact information online and offline. Request for an email address, a business phone number, or any other means to get in touch with the author if he does not have a dedicated support forum. Leaving comments on the WordPress theme's product preview page does not guarantee your concerns will be attended to in real time.
Finding the perfect WordPress theme that matches your dream website is more than just appearances. Make sure you know what you are getting when you pay for that pretty theme you've been eyeing. It pays to know what's in the fine print…or what's not in it.
Note: Many of the articles on this site include affiliate links that may earn us a commission if you decide to buy the recommended product.
Related Articles