WordPress Resource : Free Icons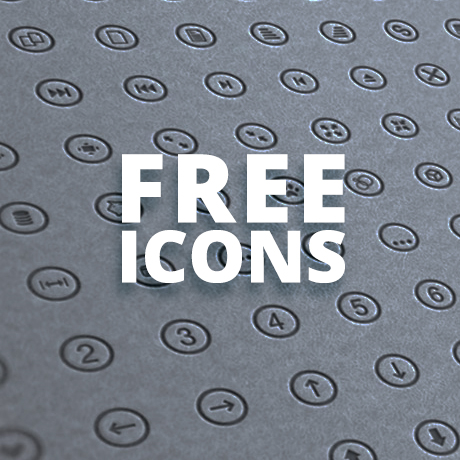 The Internet is a great resource for anything and everything – for free or for a fee – especially if you are into web design. Don't break the bank just yet if you are just dabbling into web design and it is not a professional thing for you yet. Check out these high quality design elements and incorporate them into your projects:
Metrize Icons is a free collection of 300 metro-style icons for designers and developers. The bundle also includes Metrize Font Icons and the necessary scripts for compatibility with IE7 and the complete character map. This icon set is perfect for your apps or web projects. You may use these icons for both commercial and personal projects and customize them any way you like. All Icons, WebFont and Updates are Free.
Dashicons is a new feature that slipped into the admin side of WordPress with the recently-released 3.8. This feature gives plugin developers a nice set of pre-made and pre-loaded icons to use. Using them in your WordPress custom post types is as simple as adding a parameter to your register_post_type() function.
Genericons are a free, GPL, flexible vector icons for blogs embedded in a webfont and are designed to be clean and simple keeping with a generic aesthetic. It can be used for instant HiDPI or to easily change colors on the fly. It includes: Social icons(Skype, Digg, Reddit, Stumbleupon, Pocket), New generic icons (heart, lock and print), New editing icons (code, bold, italic, image), and New interaction icons (subscribe, unsubscribe, subscribed, reply all, reply, flag), among others.
400 Hand Drawn Icons Set has been provided by Freepik.com exclusively for the readers of Blog Oh! Blog. These are free to use in your personal and commercial projects and are provided in SVG (Scalable Vector Graphics) format and can be easily used on any website.
This free line-style icon set from Elegant Themes ships with a total of 100 different icons and is a re-mastering and expansion on their previous Divi Icons. The new set has been re-created at a new size and line-weight, and 50 new icons have been added as well! The download package includes the vectored .AI and .SVG files, as well as 32px and 64px .PNGs.
This set of 33 flat e-commerce icons were exclusively designed and created for Smashing Magazine by the team at Responsive. The icons are ideally suited to e-commerce projects and include many popular payment providers, including Bitcoin. The icons come in different-sized PNGs (32 × 32, 64 × 64, 128 × 128 and 256 × 256 pixels), and the set includes Photoshop and Illustrator files containing all of the icons. Released under the Creative Commons Attribution-ShareAlike 3.0 Unported license, freely available for private and commercial projects.
Enjoy these free graphic design resources and share your projects with us.
Note: Many of the articles on this site include affiliate links that may earn us a commission if you decide to buy the recommended product.
Related Articles