WordPress Plugins To Try This September 2013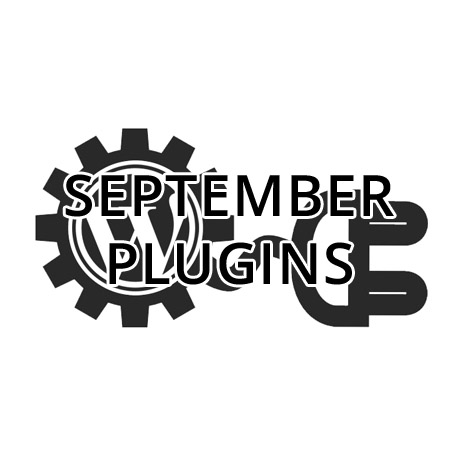 Enhance your WordPress site with these useful plugins that will help beef up features and functions you already have:
Ajax Portfolio Grid plugin allows for smooth loading and reloading of pages because of its Ajax feature. Features include: flexible columns, Youtube and Vimeo support, Drag and drop support, and hardware accelerated touch swipe support among a few. This robust plugin is built around the MVC core and makes full use of HTML5, CSS3, PHP 5.2+, and jQuery 1.7 – latest technologies that allow it to render fast and lightweight results including effects that are responsive and adapt to most if not all handheld and mobile devices.
Paper Grid is a lightweight and powerful content grid plugin for WordPress that allows you to showcase your team, your services and products, or any other type of content in a dynamic and interactive way. You can select images, icons, change colors and you can also easily share your team members or even content on your social networking sites. The Content Grid frontend css file is only 5 KB and the javascript file is only 2KB making it really lightweight which means your website's loading performance will be fast.
Mobile.nav is an easy to install and easy to use mobile and responsive navigation menu plugin for WordPress that creates an awesome mobile menu for your website. It supports top level + nesting up to 3 sub levels (4 levels totally) but can expand to how many you need by copying few lines of css. This plugin uses the native WordPress built-in design language and easily integrates with the WordPress menu system and supports expanding menu tree. Mobile.nav works on iOS, Android and Windows Mobile.
The Hashtag WordPress plugin uses the new auto-complete system in the WordPress editor which allows you to set up an integrated hashtag system for your website. You can easily add a hashtag (#word) in your posts based on # character and on other hashtags already existing on your site. This plugin filters all the sentences containing the hashtag and displays them with links and thumbnails to the related posts. The #hashtag word link and the #hashtag page can also be easily customized (font, border, radius, padding, margin, etc.) according to your preferences.
Create your own stylized forms with FormCraft WordPress Form Builder plugin – an AJAX powered form interface that allows you to create responsive forms and add as many as 23 fields (conditional or not), add multi-columns, save form progress, generate form analytics, integrate MailChimp, Campaign Monitor and Aweber and send to auto responders, embed objects, maps and videos, upload multiple images (retina-optimized), add form validation, get all submissions in your inbox, and many other useful features.
Frontend Builder WordPress plugin allows you to design your web page using intuitive frontend and backend options and a drag & drop system that allows you to add all the content that you need regardless of the template that you are using. This plugin is an easy-to-use solution for all users regardless of their skill level whether as designers or developers. Developers will find this plugin useful because they can assign this plugin to their templates with their own shortcodes and enable their potential users to design their own web pages using their own template's elements. Other features include: clone options, WordPress shortcodes, pre-made UI system, live preview, and tons of other options.
Note: Many of the articles on this site include affiliate links that may earn us a commission if you decide to buy the recommended product.
Related Articles