WordPress Plugins For Video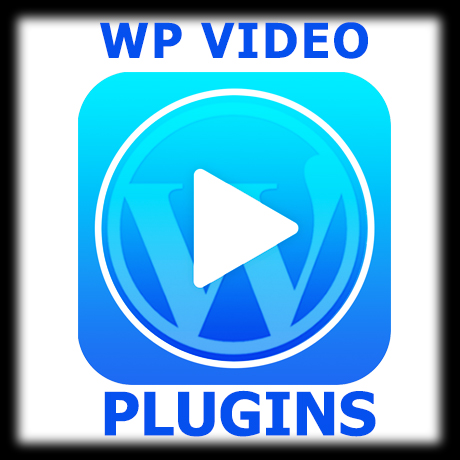 Video is a powerful tool to draw people to your site. Today's audience is so accustomed to visual stimulation that the use of video has become one of the fastest, if not the most effective, ways of communicating to a wider audience. Hence, it is already a necessity for websites to be multimedia friendly and capable of handling all types of multimedia content, especially videos.
Check out these WordPress video plugins you can use to create more visual interest to your website.
This simple and lightweight plugin lets you embed videos from many providers with full responsive sizes via URL or Shortcode (clean and easy shortcode syntax). You can show videos as thumbnails and let them open in Colorbox. The Plugin has a set of customization options to embed the video exactly as you like which includes custom URL parameters. You also have options to make the videos as unobtrusive as possible to keep visitors on your site.
This plugin allows you to upload content to your YouTube account and easily embed content straight from your WordPress dashboard. Upload new content to YouTube, delete old content from your YouTube account, get other YouTube users videos and even track your YouTube analytics right from the WordPress dashboard. You can also delete content from your YouTube account right from the WordPress dashboard. No need to leave your blog to go remove videos from YouTube. The built in validation makes sure that only you can delete content from your YouTube account. Through the YouTube Plus analytics section you can track important YouTube analytic information for the 25 most recent uploaded videos. The analytics section comes with a fully interactive world map and tons of metric information displayed in tables.
This plugin is a smart and easy way to add responsive HTML5 Video gallery and Video player to your WordPress Site. The plugin adds a Video gallery tab to your admin menu, which allows you to enter Video Title and Video source items just as you would regular posts. Also added setting page "Smartvideo Settings" under "setting" menu to set the height and width of your video player.
Video Thumbnails makes it easy to automatically display video thumbnails in your template. When you publish a post, this plugin will find the first video embedded and locate the thumbnail for you. Thumbnails can be saved to your media library and set as a featured image automatically. This plugin also supports custom post types and custom fields. Additional features include maximum image sizes, more powerful bulk scanning options, a customizable upload directory, and support for popular video services like YouTube, Vimeo, Vine, Dailymotion, Google Drive, etc.
The JW Player WordPress Plugin enables you to embed Flash and HTML5 audio and video, plus RTMP and YouTube streams, on your site using JW Player 6. This plugin allows for easy customization and embedding of Flash and HTML5 video using the JW Player in your WordPress posts. It provides support for all of the JW Player 6 configuration options, including custom watermarks, HLS/RTMP streaming and VAST/VPAID advertising.
Note: Many of the articles on this site include affiliate links that may earn us a commission if you decide to buy the recommended product.
Related Articles