WordPress News Roundup 2013 – The Year That Was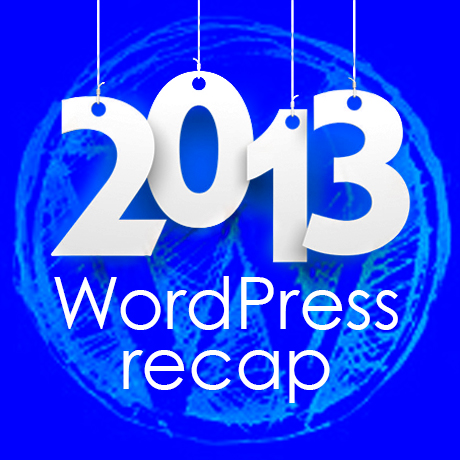 Here are some of the top WordPress stories that made 2013 one of the most exciting years in WordPress history:
The release of the Twenty Thirteen default WordPress theme. The 2013 theme for WordPress takes us back to the blog, featuring a full range of post formats, each displayed beautifully in their own unique way.
The release of the Twenty Fourteen WordPress theme. This default theme lets you create a responsive magazine website with a sleek, modern design, feature your favorite homepage content in either a grid or a slider, use the three widget areas to customize your website, and change your content's layout with a full-width page template and a contributor page to show off your authors.
Automattic acquires Cloudup, a company founded to easily share videos, photos, music, links, and docs.
The release of the last few WordPress versions, particularly 3.8, marks the beginning of a new era using the plugin-first development process. The ongoing commitment of the WordPress community to come up with better and more responsive software raises the bar and expectations for a more exciting new year ahead.
Hello world. Hello 2014!
Note: Many of the articles on this site include affiliate links that may earn us a commission if you decide to buy the recommended product.
Related Articles