WordPress News: It's AutoMATTic!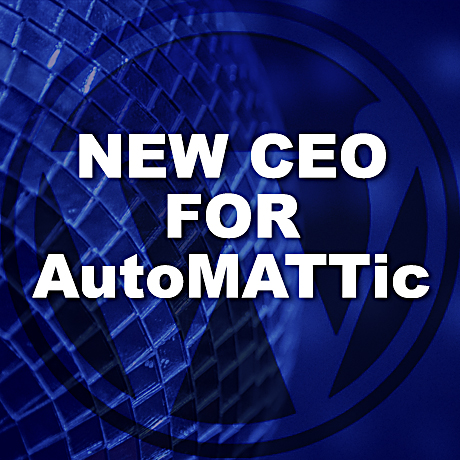 It's been an exciting journey for WordPress in the last decade. Who would have known that its scope and reach would expand to its current proportions? And it is unstoppable. Currently powering over 21% of the Internet with big brands running WordPress under the hood, this powerful open source software continues to improve and become more relevant to the demands of this digital generation.
Taking over the helm of the WordPress ship from former WP CEO Toni Schneider is its 30 year old founder, Matt Mullenweg. Matt and Toni have actually been working side by side in running Automattic, the company behind WordPress.com and the open source project, WordPress.org. Together, they have steered the company to where it is today. They are currently switching jobs with Toni heading up product development and Matt taking over the executive position.
Today we're announcing publicly that Toni and I are switching jobs — he's going to focus on some of Automattic's new products, and I'm going to take on the role of CEO. Internally this isn't a big change as our roles have always been quite fluid, and I've had some recent practice filling in for him for a few months last year when he was on sabbatical. I've learned a tremendous amount from Toni over the years and I'm looking forward to putting that into practice.
(source:ma.tt)
""The power of the web is not in centralization, it's not in closed systems or anything like that," he said. "It's in its open nature and that's what allowed it to flourish for the first 10 or 15 years." He added that Automattic has always been "sort of like a Proctor & Gamble" with multiple brands working under one, and suggested that new products will fit under that model while adhering to those principles about the open web."
(source:techcrunch.com)
Congratulations, Matt and Toni! Here's to more exciting things up ahead for WordPress!
Note: Many of the articles on this site include affiliate links that may earn us a commission if you decide to buy the recommended product.
Related Articles