WordPress-Friendly Ghost Themes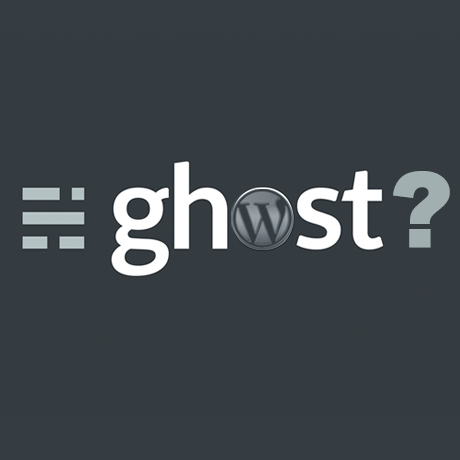 Ghost started out as a Kickstarter project by John Nolan with the goal of creating
… a blogging platform with all the open source benefits of WordPress, but simpler in every way, and just focused on publishing. Ghost is unique in its philosophy of focusing entirely on publishing. Everything about the administrative system is designed around making writing simple and pleasurable. Everything about the theme system has been created to facilitate personal blog, magazine, and news themes.

The biggest difference between Ghost and other platforms from a technological point of view is that it's built entirely in JavaScript. A modern technology stack means that Ghost can push the boundaries of what's possible with the web. You can install and run a blog on a 16MB USB stick, a Raspberry Pi, or a high powered Virtual Private Server.
Although this new ecosystem is fairly new compared to WordPress and may not appeal to everyone's liking, there have been several beautiful and interesting themes that have been released with a WordPress version counterpart. Here are a few of these Ghost-inspired WordPress themes that you can check out.
Casper WP theme, is essentially a port of the gorgeous default theme from the Ghost blogging platform built using Underscores as a base. It is a clean, minimalist, and lightweight theme that's designed to highlight content without the unnecessary frills. Author, Lacy Morrow, gives a short demonstration of the theme's features with a blog post that was written in Markdown (the language used by Ghost)and uses the Jetpack Markdown plugin for parsing. Other WordPress features are also integrated into the theme.
RAIN is one of the best selling Ghost themes on ThemeForest and also has a responsive WordPress theme counterpart. This minimalist WordPress "Ghost" theme has a background that is 100% dynamic where you can imply upload your own photo and it also includes audio files in the package free of charge. This theme is designed primarily for writers.
Astro is a content focused responsive theme, originally a Ghost designed theme, built for the WordPress platform. Designed from the bottom up to be high performance, user friendly, and accessible on all devices. Astro adapts to the users viewport, so it looks great on smartphones, tablets, TVs, and even the latest 4K monitors. Astro includes two different post styles. The standard style is designed for update posts and short articles. The featured style includes full title images, suited towards larger articles, tutorials and other documentation.
Note: Many of the articles on this site include affiliate links that may earn us a commission if you decide to buy the recommended product.
Related Articles