WordPress 3.9 – Jimmy Smith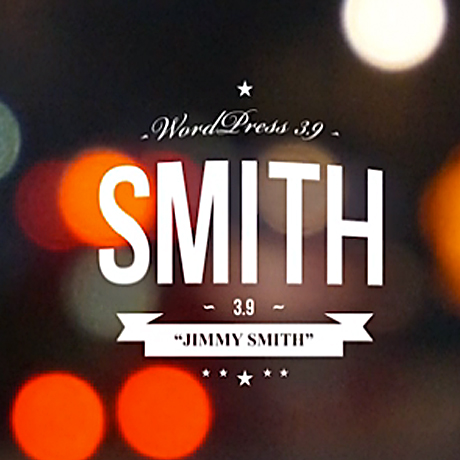 If you haven't updated your WordPress version yet, now would be the perfect time to do so. WordPress has just released WordPress 3.9 and as it has been tradition, this release was named after another music legend, jazz organist Jimmy Smith.
As was posted in a previous article, WP 3.9 includes many refinements that will improve the multimedia experience of both site owner and site visitors. Check out the features below:
WordPress 3.9 Key Features
Improved visual editing
The updated visual editor has improved speed, accessibility, and mobile support. You can paste into the visual editor from your word processor without wasting time to clean up messy styling.
Edit images easily
With quicker access to crop and rotation tools, it's now much easier to edit your images while editing posts. You can also scale images directly in the editor to find just the right fit.
Drag and drop your images
Uploading your images is easier than ever. Just grab them from your desktop and drop them in the editor.
Gallery previews
Galleries display a beautiful grid of images right in the editor, just like they do in your published post.
Do more with audio and video
Images have galleries; They've added simple audio and video playlists, so you can showcase your music and clips.
Live widget and header previews
Add, edit, and rearrange your site's widgets right in the theme customizer. Preview your changes live and only save them when you're ready. The improved header image tool also lets you upload, crop, and manage headers while customizing your theme.
Stunning new theme browser
WordPress 3.9 comes with the beautiful new theme browser – Twenty Fourteen.
(source: WordPress.org News)
WordPress 3.9 is available for download or update in your WordPress dashboard.
ETA: WordPress 3.9.1 update is now available
Note: Many of the articles on this site include affiliate links that may earn us a commission if you decide to buy the recommended product.
Related Articles