WordPress 3.7 Beta is out!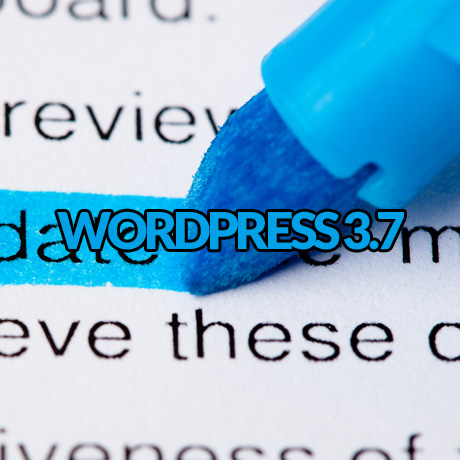 WordPress fans will be pleased to know that the latest iteration of WordPress – WordPress 3.7 has been released. If you are a developer or simply a certified WordPress geek you might be interested to test the beta version. The scheduled release for the final version is October as they have decided to shorten the development cycle and focus on a few key improvements.
Here are some of the features that have been updated in this latest beta version that you can test out:
Automatic, background updates. 3.7 Beta 1 will keep itself updated. That's right — you'll be updated each night to the newest development build, and eventually to Beta 2. We're working to provide as many installs as possible with fast updates to security releases of WordPress — and you can help us test by just installing Beta 1 on your server and seeing how it works! When you go to Dashboard ? Updates, you'll see a note letting you know whether your install is working for automatic updates. There are a few situations where WordPress can't reliably and securely update itself. But if it can, you'll get an email (sent to the 'Admin Email' on the General Settings page) after each update letting you know what worked and what didn't. If it worked, great! If something failed, the email will suggest you make a post in the support forums or create a bug report.
If you're running WordPress in another language, we'll automatically download any available translations for official WordPress importers and the default themes.
Our password meter got a whole lot better, thanks to Dropbox's zxcvbn library. Again, subtle but effective. Strong passwords are very important!
Search results are now ordered by relevance, rather than just by date. When your keywords match post titles and not just content, they'll be pushed to the top.
Developers should check out the new advanced date queries in WP_Query. (#18694)
(source: WordPress News)
If you'd like to be more involved in the development and help test WordPress 3.7 beta, try the WordPress Beta Tester plugin. Just make sure you don't do it on a live site.
Note: Many of the articles on this site include affiliate links that may earn us a commission if you decide to buy the recommended product.
Related Articles