WooThemes Shuts Down Their Affiliate Program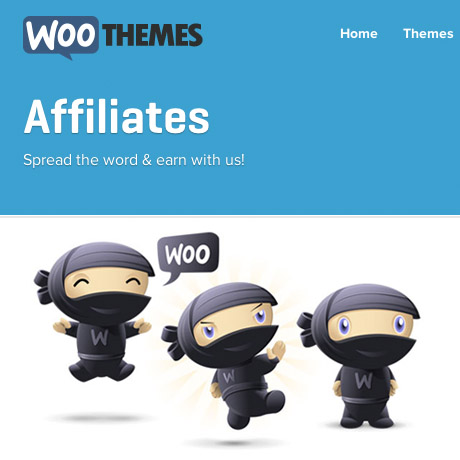 It's true. Disappointing but unfortunately true. For what reason? Here's what WooThemes posted on their website:
We're sorry to say that we are discontinuing our referral program because of lack of traction for the program. Access to signup and login has been removed for the time being. We will be in touch with all existing affiliates prior to discontinuing the program with further details. Thank you for your patience in this regard.
In a newsletter addressed to Woo affiliates, Adii wrote:
I'm in the unfortunate position to let you know that we will be closing our referral program on Friday, 8 February 2013. In the last couple of months, the costs to maintain the referral program have exceeded the benefit of keeping it around. We have also experienced so much fraud & abuse on the referral program, which means it is currently losing money for us.
This seemingly drastic decision has left hundreds and thousands of affiliates hanging in mid-air wondering what hit them. For long-time affiliates, all the years of plowing and link building efforts have gone down the drain and all for naught. For whatever internal reasons WooThemes might have for shutting down their affiliate program, the "lack of traction" reason for public consumption seems rather lame and lacking in substance.
Many of their affiliates, especially those who have been around for quite some time, understand business cycles, seasonality, and the normal ups and downs of business operations. To say that it was mainly because of prevalent fraud and abuse of the referral program that has caused them to lose money more than generate income puts a shadow on their management policies and practices. Even if it were so, legitimate affiliates should not be punished for that. In the broader picture of all that has happened, this incident also casts a longer shadow and raises doubts even on the way they handle their WordPress themes program.
Of course, everyone is entitled to benefit of the doubt but the way that WooThemes has been handling it so far has been wanting. What is to happen to all those who have already put in the work and are waiting to receive their commissions? The work is already done and the service has been rendered but what remuneration can these affiliates expect? Not to mention all the admin work and backend hassle. Affiliates are still sending traffic to WooThemes through their affiliate links but now they are simply not getting paid. Online business relationships are based heavily on trust and unless the issues at hand are addressed head on, the consequences could cost WooThemes more than the loss they incurred from their affiliate program. We hope not.
Note: Many of the articles on this site include affiliate links that may earn us a commission if you decide to buy the recommended product.
Related Articles