Wearable Technology and Its Impact on WordPress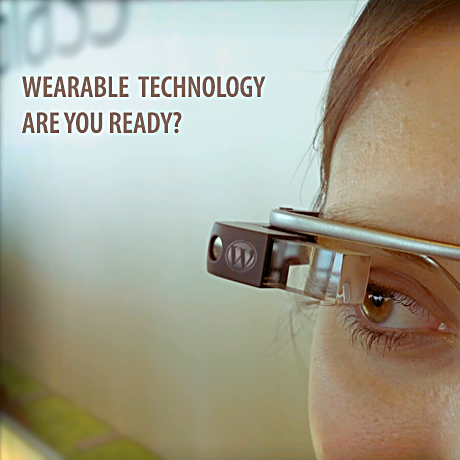 Believe it or not, wearable technology has been around longer than you think. Think about all those old James Bond movies, the Mission Impossible series, or the Get Smart series. We all marveled at those nifty gadgets – pens that become bomb detonators, shoes that turn into phones, virtual reality or augmented reality gadgets, etc. The novelty of ordinary items turning into high tech gadgets that do more than what is expected of them is always a crowd drawer. And if they are all that they claim to be you'll probably want one too.
But not all wearable technology survive the acid test of customer approval. In the past, some have, although a lot more turned out to be duds that have long faded away. Hence, the wary and lukewarm response to these types of products. That is until recently. Times are changing. Technology is way better than it ever was. People are more interested in wearable technology today more than ever. Companies are putting out wearable gadgets focusing on health and lifestyle, content, and even education.
Google Glass, Apple Watch, Pebble, OpenGo, etc. – Is Wearable Tech The New Frontier?
It's daring. It's risky. It's experimental. But that's what trailblazers are made of. You'll never know if you don't dare. Wearable tech is interesting but it's still early stages. People are definitely interested but not necessarily buying, yet. However, if we are to consider the future of the "internet of things", it's just a matter of time before people get warmed up to it.
On Wearables — According to analysts at ABI Research, over the next five years businesses will integrate into their wellness plans more than 13 million wearable devices with embedded wireless connectivity. Wearable tech also ties into the rapidly evolving Internet of Things (IoT), which refers to a future world where all types of electronic devices link to each other via the Internet. Today, it's estimated there are nearly 10 billion devices in the world connected to the Internet, a figure expected to triple to nearly 30 billion devices by 2020. The inherent versatility of Atmel's microcontrollers and radio chips have made our silicon a favorite of Makers and engineers . Atmel is right in the middle of the wearable tech revolution, with a comprehensive portfolio of versatile microcontrollers (MCUs) that power a wide range of platforms and devices.

source: Atmel and the Internet of Things
Wearable WordPress?
Did you know that there are WordPress plugins that allow you to publish using Google Glass? True! Who would have thought that you could manage your content using a pair of glasses? But it does exist. You can actually take a picture or a video using Google Glass and upload it on your WordPress site straight away. Some notable Google Glass WordPress tools, apps, and plugins include:
wpForGlass is the first plugin that allows you to post to your WordPress blog from Google Glass.
Umano for Google Glass allows you to read your posts from your favorite sources to you. You can also get in touch with Umano to have your content included on Glass.
The recent release of the Apple Watch received mixed responses. Nevertheless, for a company like Apple to invest in such a product means that they will provide the support and infrastructure to make it succeed. How it will affect the way content providers and publishers (WordPress users included) deliver to their audiences remains to be seen. It is however, worth taking note of.
As in the early stages of Cloud Computing and everything being stored "above our heads", so is wearable tech at this point. Developers need to be able to show consumers how they can integrate daily activities seamlessly using these wearable gadgets. The novelty is good for a while. It is, however, the long-term benefits of these gadgets that will determine whether it will once more get buried in the gadget graveyard.
Note: Many of the articles on this site include affiliate links that may earn us a commission if you decide to buy the recommended product.
Related Articles