Useful WordPress Plugins to Enhance Customer Support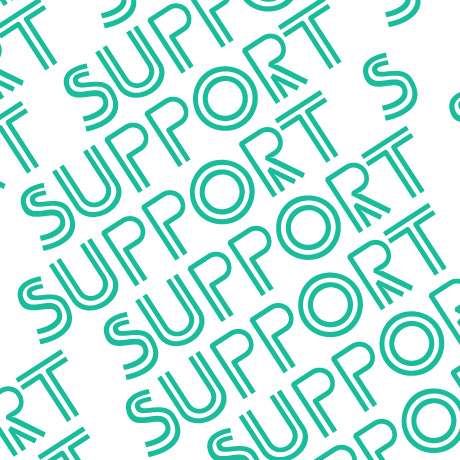 WordPress professionals like theme and plugin authors, developers and other WordPress service providers constantly face the challenge of providing ample, quality after-sales support to their customers. It is a tricky area that even seasoned professionals need to constantly juggle. For those who are starting out new in the WordPress marketplace, it can be overwhelming to have a successful and highly-popular WordPress theme doing well as far as sales go because of the twin responsibility of providing high-volume customer support. Customer support can be the straw that breaks the camel's back on any theme that sells like hotcakes which explains a lot of WordPress theme one-hit wonders. That's why it is crucial to also include setting up a framework for addressing customer support during a WordPress theme's development process and not be caught unprepared. Here are some useful tools and plugins to consider to address that need:
Live2support is a leading live chat software with advanced features. Live2Support! Live Chat Software service is a simple plug and play hosted service and does not require any software installation or IT expertise.
You just need to place small code into your webpage to enable Live Support on your website. Live2Support's flexibility and versatility allows you to tailor independent and separate chat windows for departments such as sales, product promotions, technical support, billing and customer service departments. Live2Support's live support application generates detailed chat transcripts. This enables you to use these transcripts to conduct market research, develop customer profiles, train chat operators and evaluate chat operator performance.
WordPress Advanced Ticket System (WATS) is the ultimate ticketing system for all organizations looking at enhancing their customer relationship experience. This is a plugin that adds to WordPress the features of a complete ticket system: ticket numbering, ticket integration, ticket keys, ticket submission, ticket followup, ticket notification, et cetera. This allows users to submit tickets to report problems or get support on whatever you want. Users can set the status, priority, product and type of each ticket.
wpsc Support Tickets is an open source WordPress support ticket system for WordPress using jQuery. It is a plugin for WordPress that allows you to offer support tickets to your website visitors & customers. It is lightweight, open source, Ajax enabled, and easy to use and administrate.
Add a powerful FAQ & Knowledge Base on your WordPress Blog or Website with this plugin from Casengo. Casengo's Cloud-based, affordable social customer support software brings the human touch back into customer service. Regardless of channel type, it simplifies real-time conversation by presenting a unique Hybrid Messaging Timeline.
Add live chat to your blog or website quick and easy with Casengo, so you can handle enquiries via email and live chat directly from your website. Casengo helps you to respond to customers faster than ever and improve their satisfaction with a groovy mixture of real-time chat and email. Casengo's cloud application for customer support blends the best of email and chat. It empowers web shops and other small businesses to more readily deliver the right answer at once.
Zendesk for WordPress allows you to bring your helpdesk, powered by Zendesk, into your blog or site. Zendesk offers: easy-to-use self-service options with knowledge-base and community features, one-on-one support through any channel (website, phone, email, Twitter, Facebook, chat) and turns it into a ticket, a ticketing system built for speed (simplified support team workflow) with streamlined systems for managing support content, access to all the info you need all in one workspace, efficient group conversations, and last, but not the least, portability through mobile apps on all devices.
SabaiDiscuss is a premium questions and answers plugin for WordPress. The plugin features the ability for users to ask and answer questions similar to Stack Overflow or Yahoo Answers. SabaiDiscuss is an ideal tool not only for building a community driven question-and-answer website but also for building a discussion forum, a knowledge base, or even a helpdesk portal for WordPress.
Note: Many of the articles on this site include affiliate links that may earn us a commission if you decide to buy the recommended product.
Related Articles