Thesis Theme: What's The Latest?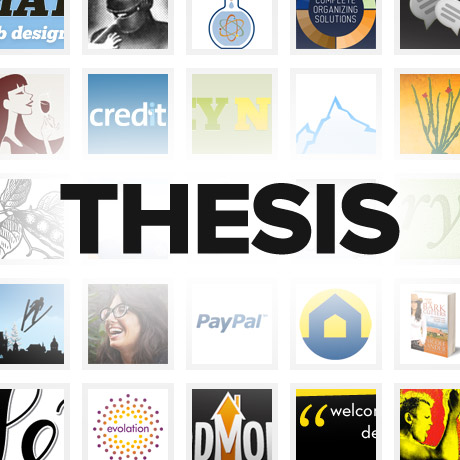 The Thesis Theme. Some people love it and swear by it. Some people hate it. But those who stand by it are extremely happy that they've stuck with it. For those who are unfamiliar, Thesis is the brainchild of one of the most respected and sought-after WordPress theme designers, developer and founder of DIYthemes – Chris Pearson. Although it is called and generally known as Thesis Theme it really functions like a powerful WordPress Framework.
Thesis has been around for quite a while and has since been updated several times. The latest update – version 1.8.5 – was in response to the WordPress 3.4 update. A lot of Thesis users have been waiting for a real major update from DIYthemes since Chris Pearson announced the soon to be released Thesis 2. When exactly is it going to be released? Here's what Chris had to say:
We've got about 120 hours of development and testing left before the alpha (only available to DIYthemes staffers) will be ready. Based on experience, I think we'll probably have another 60 hours of development on top of that plus a couple of weeks out in the wild before the beta is ready for release.

With that information in mind, I think Thesis 2 will probably make its world debut in August.

And it will be one hell of a debut.
So far it hasn't been released (as of this writing) so the countdown continues. Meanwhile take a look at some of the features that will hopefully be part of Thesis 2 when it finally comes out.
What to Expect
New Skins
New Add-ons
An updater that will allow you to update the new elements with the push of a single button in the admin panel
Template editor will allow you to create custom pages much more quickly and in a much more organized manner than ever before
Automatic updates
Customization will be easier, more organized, easy to maintain and use
Integrated page navigation
API add-ons
Drag and drop feature
There's been a lot of anticipation and so much expectation ever since the announcement on this much awaited release. For Thesis fans,hopefully the wait will finally be over soon.
Check Out the Thesis Theme
Note: Many of the articles on this site include affiliate links that may earn us a commission if you decide to buy the recommended product.
Related Articles