StyleShop – Elegant Theme's 81st (And It's an eCommerce One)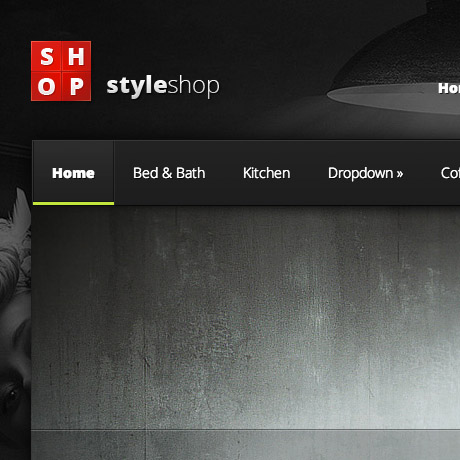 Elegant Themes has just released its 81st theme – the robust and beautiful eCommerce theme StyleShop – and it's worth the wait. Say goodbye to the glossy mail order catalogues and get your glossy magazine fix with StyleShop Premium WordPress Theme.
StyleShop is glamorous and edgy and not your typical and functional looking eCommerce theme. You can tell the difference from the way the design elements have been seamlessly integrated into various sections of the theme. The attention to detail and the thoughtful process of making sure the user experience is pleasant and enjoyable is a trademark of Elegant Themes. The homepage is clear and easily navigable. It greets you with an impressive dynamic slider you would love to showcase your products with. It also includes a mini slider you can use to feature specials or specific product categories you want to bring attention to. You can also set up a mini gallery of your hottest, latest, most popular products as a teaser to the rest of your inventory. The great thing about this theme is the integrated WooCommerce plugin that handles the whole checkout process ensuring a seamless handling of transactions with popular payment methods.
Styleshop Premium WordPress Theme looks great on smartphones and tablets with its fully responsive design. It even has a side menu especially designed for smartphones to facilitate a faster shopping experience. This responsive theme can be easily customized with the powerful Theme ePanel that allows you to tweak and adjust design features as you please. In addition, the theme comes with lots of shortcodes you can use for more detailed control over the theme.
Features:
Responsive Design
Theme Options
Shortcodes
Page Templates
Perpetual Updates
Secure and Valid Code
Browser Compatibility
Complete Localization
Unlimited Colors
Unparalleled Support
StyleShop Premium WordPress Theme includes top-notch tech support provided by Elegant themes' support staff to help you setup your site and get it running in no time.
Get StyleShop And 80 More Themes for $39
Note: Many of the articles on this site include affiliate links that may earn us a commission if you decide to buy the recommended product.
Related Articles