StudioPress Fans Alert: Genesis 2.0 Beta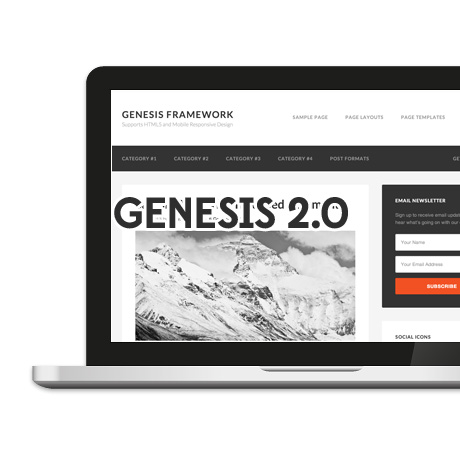 If you are a Genesis fan and you've been waiting for something fresh from StudioPress to be released then we've got good news! StudioPress has recently released Genesis 2.0 Beta version ready for you to play with. Genesis members can download beta version but will require the Genesis beta tester plugin for it to work. StudioPress strongly urges that it is for testing purposes and should not be used on production sites.
What's new?
Brand New Design
fresh, new look
new HTML5 markup
new CSS3
HTML5 markup
With a single line of code in a child theme, Genesis will now output HTML5 markup in place of the old XHTML tags. Also, every theme we build in the future will be developed on HTML5.
Microdata
If you're using a theme with HTML5 enabled, Genesis will also output your markup using microdata.
Lightweight features
They've removed the "Latest Tweets" widget, the "eNews and Updates" widget, the "post templates" feature, and the "fancy dropdowns" setting.
Technical Changes in this latest release:
Better named loop hooks for HTML5.
Network Upgrade now upgrades the Genesis database for all sites in a network when running WordPress in multi site mode.
Widget classes are now coded in PHP5 format.
Admin CSS and Javascript are now minified.
Inline HTML comments have been removed to reduce page size.
The Scripts option now has its own metabox when editing an entry.
Custom Post Type archive pages now have a settings page so you can control the output.
Genesis tracks displayed entry IDs so you can exclude entries from showing twice on a page.
Entries without titles now display a permalink after the post content.
Visit StudioPress.com to learn more.
Note: Many of the articles on this site include affiliate links that may earn us a commission if you decide to buy the recommended product.
Related Articles