Searchable, Crawlable, Optimized Content – The SEO Fix You Are Looking For?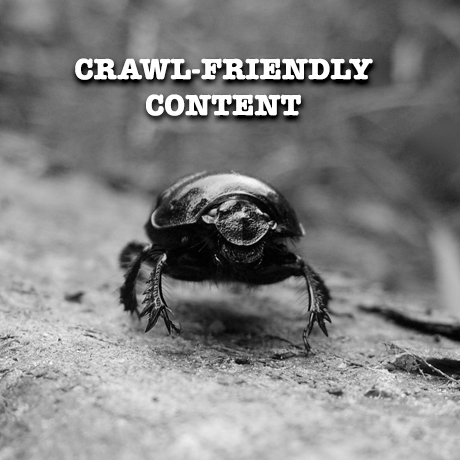 Website owners are constantly looking for that one SEO formula or template that will assure them of that coveted top spot on the search engine pages. Many webmasters have retracted from their black hat ways and are cleaning up their acts – deleting link building campaigns, url redirects, keyword stuffing, etc. – and are turning to more Google-friendly methods to avoid being penalized. One of the many SEO strategies that people are investing in is CONTENT – good, relevant, easily crawlable content. But is it THE magic SEO formula that people are looking for?
Imagine ordering a decadent looking 3-tier specialty cake baked by Cake Boss Buddy Valastro himself – intricately designed and made with absolutely the finest ingredients. It's got everything in it to definitely make it a conversation piece among the guests. But, what if someone forgets to display this wonderfully made cake and it stays in the kitchen where no one gets to see it except the kitchen staff. No doubt it's a wonderful and probably the best tasting cake your guests will ever taste but unless they see it, admire it, slice it, taste it – they will never know what they are missing. Same thing goes with your wonderful, relevant, crawlable, well-written content. Out of sight, out of mind.
But hey, you can have your cake and probably eat it too if you take a wholistic approach to SEO. Yes, by all means, go ahead and build relevant, optimized, searchable great content. But don't stop there. Make sure that you get it out there and give your audience a taste of it. Get people engaged enough to share it, link to it, and make them want to come back for more. Use and maximize social media. Add that tested and reliable SEO plugin. Market your brand. Plan your public relations campaign. Grow your audience. Junk those outdated SEO concepts. Analyze and study your statistics. Realize that it's not a one-time event but it's something that needs to be maintained constantly. SEO is not a one-template fits all type of thing. It is anything and everything that contributes to your website's visibility and helps you land on that top page in the SERPS.
For more on this topic, check out this helpful article on Moz.com.
Note: Many of the articles on this site include affiliate links that may earn us a commission if you decide to buy the recommended product.
Related Articles