Reinventing Traditional Media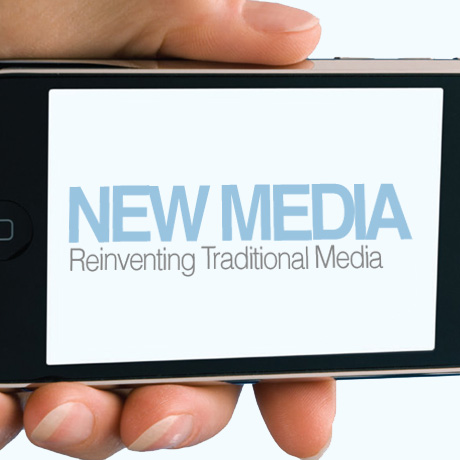 Traditional Media is dead, Long Live New Media! Well, not entirely so. In fact, the "marriage" of both could result in a more powerful tool to reaching a specific target market IF Traditional Media "reinvents" itself.
Young and adventurous entpreneurs capitalizing on technological skill and savvy have been at the forefront of the digital landscape taking up virtual territories and planting their stakes wherever they set their feet on. Many of them started out as "newbies" but are now the digital brands to beat and conquer. They have upstaged the traditional name brands and have become household names all around the globe. Who does not know Facebook, Twitter, or Tumblr? But the traditional big brands aren't to be dismissed just yet. They might have a little bit of catching up to do but they can still capitalize on the years they have invested in establishing their brands and their name. The good thing that these brands have going for them is the hard-earned trust together with the existing essential structure and framework needed to service their traditional market which can be restructured to adapt to the needs of consumers in this digital age.
The challenge of traditional media is to bridge the great divide between the physical and the digital realm and rethink the way they reach their audiences. The challenge of new media, on the other hand, is to offer more than just content to their users by offering something more substantial, something tangible. In short, physical products or stuff consumers want or need are part of a strategy to retain their audience and increase their reach even more. Yes, "Content is king" but in the marketplace, the "Consumer is king".
For both traditional and new media, addressing the needs of today's consumer, evolving as it is because of technology and the way networking has changed the way we relate to each other, is the way to go. What needs should be addressed? For today's consumer, it is all about Content, Community, and Commerce. New media that is focused on content alone will find it challenging to sustain its audience especially if the same content is readily available elsewhere. Traditional media needs to understand the psyche of the tech savvy consumer and find new ways to encourage customer loyalty from these click-happy butterfly-esque customers. For both media types, it's about addressing that basic need, the content or information that led them to your website in the first place. Next is connection or community. And finally, delivering this need into the hands of the consumer – the exchange of goods or Commerce.
Businesses who take advantage of today's digital technologies like audio/visual tools, social networking channels, video streaming, mobile-enablement, and eCommerce empowered facilities, integrating them with all the best known methods in traditional media will stand a greater chance of surviving in today's digital market.
Note: Many of the articles on this site include affiliate links that may earn us a commission if you decide to buy the recommended product.
Related Articles