Pocket WordPress – Is It Truly Ready For The Mobile You?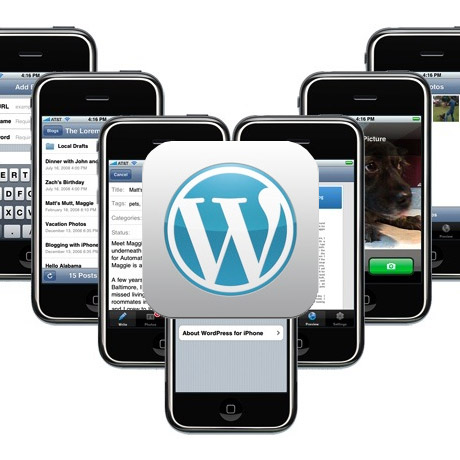 Handheld devices are here to stay. Technology has dished out several tablet options prior to today's mobile device centric generation but none of them broke through the desktop/laptop barrier until Apple's revolutionary iPhone and iPad products gave a new lease on the "handy" handheld device. This set the trend for device manufacturers and software developers to rethink their game plans to face this inevitable direction.
Ever since the Blackberry became the corporate executive's device of choice being able to do basic business tasks and office requirements while on the go, device manufacturers have taken it several notches higher. The average businessman now has management and administrative apps available for every type of task and need. From time management to finance to managing appointments and even vacations – there is an app for all that. Social networking also has never been easier. Connecting and networking are simply a login away. App authors have taken all the brainwork out so that users can enjoy the benefits of these apps straight away. Even the least tech savvy today is still miles ahead of the web guru a few years ago.
Where does the WordPress blogger fit into all these tech and app upgrades? Is the WordPress app up to the challenge of today's mobile device dependent consumer? Are the same features and functionalities in the backend of every WordPress website as easy as using an iOs or Android app? Or is it just the frontend that's responsive and ready? Are there themes available that not only make a WordPress website look and work beautifully both inside and out? Is the WordPress app capable of giving you the same experience you get from the desktop or laptop?
Mobile WordPress users who access and manage their websites on medium sized tablets and Android devices will still find things manageable and workable. The other demographic that needs to be considered is the smartphone and the smaller mobile devices that aren't that easy to maneuver. Perhaps these queries are not only for the WordPress author or developer but maybe perhaps for those who contribute to the WordPress framework itself? Maybe future versions of WordPress will have more app-like versions today's modern bloggers are more familiar with. Perhaps this version already exists or is in the works. Today's young bloggers have no idea what a floppy disk is or the old storage devices of decades ago. This generation's tech knowledge acceleration will continue and they will outgrow today's latest smartphone in just a few years. Can WordPress keep up and be ready for the mobile you?
Share your thoughts. We'd love to hear from you.
Note: Many of the articles on this site include affiliate links that may earn us a commission if you decide to buy the recommended product.
Related Articles