Opt In Plugins for WordPress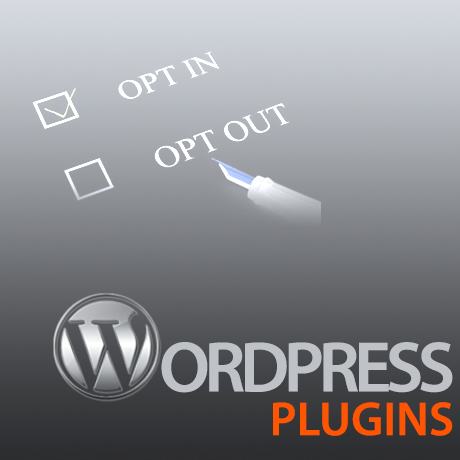 Placing a strategic call to action on your website such as subscribe, register, download, purchase, etc. can make a difference in your conversion statistics. Make it easy for your audience to perform the CTAs you want them to with these opt in plugins for WordPress.
Magic Action Box is an easy to use but powerful lead generation plugin that lets you create a focused and high converting feature box in minutes. It let's you display professional looking opt-in forms and feature boxes in your WordPress site. This plugin makes it easy to create powerful calls to actions and helps users to focus on one thing while presenting the CTAs in sleek professional looking action boxes without the need of a designer. This plugin also integrates with Gravity Forms to build complex, powerful and beautiful contact forms in just minutes.
OptinSkin allows you to add eye-catching opt-in forms and social share boxes to your blog easily. One great feature of this plugin is the ability to split-test all the elements of your opt-in form (buttons, color, text, covers, images, etc. to find out which one visitors respond to the most. Another feature worth noting is the the Fade feature which allows the form to fade into your content – a great way to address ad blindness. This plugin also works with all major email marketing services and easily integrates with any of them. You also have the option to earn through your opt-in box by enabling an (optional) affiliate link. OptinSkin can be used on multiple websites you own without purchasing additinal copies.
Email Pickup allow you create simple and powerful landing pages with email capture form. This is handy when you promote your products, for "Coming soon" pages, and for creating multiple subscribers lists for your newsletters. You can easily add forms to pages and posts using a special button or using a shortcode. This plugin also integrates with INinbox.
WangGuard protects your registration page against sploggers, spam users and unwanted users from gaining access to your website's resources without the use of complicated captcha. This plugin cleans your database from unwanted users from within the Users panel. This plugin protects the standard WordPress, WordPress Multisite, BuddyPress and bbPress 2.0 registration forms. WangGuard is fully compatible with Standard WordPress (non-multisite), WordPress MU, WordPress Multisite, BuddyPress (multisite and non-multisite), bbPress 2.0, and plugins like WooCommerce.
Email Newsletter plugin gives you the option to send HTML Mails/Newsletters to registered users, commenters, subscribers, and users who contact you. This plugin gives you several options to: setup an email subscription box, send a newsletter to subscribers, add an unsubscribe link in the newsletter, export or import email addresses, send an auto email to new subscribers, and receive admin email notification for every new subscriber who joins.
Hybrid Connect is a powerful plugin that allows you to create and customize your own opt-in form, display it strategically on your website (sidebar, footer, widget, slide-in, squeeze page, pop up forms, video, etc.), and improve your conversions by testing the elements in your opt-in form to produce the best results. Hybrid Connect is easy to use and requires absolutely no technical knowledge or coding skills. Hybrid Connect also features the easiest and most highly customizable opt-in form builder – the Hybrid Connect form builder – to help you create opt-in forms that match your website's style without any coding knowledge required. This plugin also supports all major auto responder services.
Note: Many of the articles on this site include affiliate links that may earn us a commission if you decide to buy the recommended product.
Related Articles