On Becoming a WordPress Professional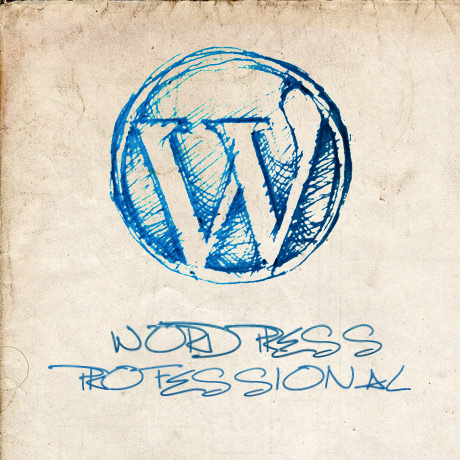 How does one become a certified WordPress professional indeed? Earning your stripes as a WordPress professional does not come from a course you enroll in and study for X number of years in your regular university. Neither do you get a degree or a diploma for the numerous WordPress conferences, seminars or webinars you attend. In truth, becoming a WordPress professional is not age bound, race bound, location bound, language bound or educational background bound. One key ingredient is the willingness to learn, make mistakes, and learn all over again.
Many current WordPress professionals and practitioners did not start out as such. Perhaps some have come out from the corporate world and taken a radical sabbatical from their daily grind while others probably started out in their dorm room or garage. Maybe others began tinkering with WordPress while they were in their teens while some are going through a second wind in their careers. The Internet has this built-in democratic leveling quality where anyone can make it regardless. Since the year is about to end, maybe some of you are considering a quiet change or transition into something else – a new career path of sorts. You don't necessarily have to be a developer or a designer to be a WordPress professional. Here are a few options for you to think of if you are considering a shift into the exciting world of WordPress:
Developer
Web development is the back-end of the website, the programming and interactions on the pages. A web developer focuses on how a site works and how the customers get things done on it. Good web developers know how to program CGI and scripts like PHP. They understand about how web forms work and can keep a site running effectively.A good web developer will have excellent programming skills and be able to use a range of programming tools. He or she will be able to provide solutions to give a website the functions required. Web developers will use a range of programming tools such as ASP, Javascript, XML and SQL. The focus is more on the backend and the functionality of the site.
Designer (Themes)
Web design determines the look and feel of a website. It covers the layout, navigation and colors of a website. Web design is more concerned with aesthetics and user experience than functions. A web designer will make a website easy to use and fit for purpose. A good web designer will have graphic design skills and a good understanding of marketing. He or she will know how to grab the attention of visitors and encourage them to explore a website. A web designer is concerned with how a site looks and how the customers interact with it. Good web designers know how to put together the principles of design to create a site that looks great. They also understand about usability and how to create a site that customers want to navigate around in.
Developer (Plugins and Widgets)
Plug-ins and widgets are a great way to enhance the functionality of your site by adding in extra features. These can be placed anywhere inside your template by function hooks. You can start creating and eventually selling stand-alone plugins that add value to existing or new themes.
Support Professional
One of the most common deficiencies in the WordPress themes marketplace is the lack of or absence of theme support. You can start a career by being part of a support team that is responsible for providing after-sales support to customers who have purchased specific themes.
Consultant/Marketing
Providing consultancy services, networking, and hooking up clients with designers and developers is another option to becoming a WordPress Professional. Many times, a lot of great designers do poorly sales-wise because of a lack of marketing skills. You can offer your services to acts as a marketing consultant to WordPress designers and developers who have little or no time to do the marketing themselves.
Blogger/ Theme Description Writer
With the explosion of WordPress themes in the marketplace, there is very little difference between one theme to the next and a lot of them look like clones. You can offer your services as a writer to create a marketing hook for designers and developers who would rather write code than a marketing spiel.
Documentation Writer
Providing appropriate and useful detailed documentation that is easy to understand even by WordPress beginners is another option. Transcribing the installation and setting up process in easy to follow steps adds value to the theme and a well written piece will mean less resources spent on support.
WordPress Trainor
If you have acquired a certain level of proficiency in WordPress and you are confident enough about what you know, you can also try going into teaching and training.
These are just a few ideas to think of as you consider starting or shifting to a career as a WordPress professional.
Note: Many of the articles on this site include affiliate links that may earn us a commission if you decide to buy the recommended product.
Related Articles