More Traffic Hacks – YouTube, Pinterest, and Linkedin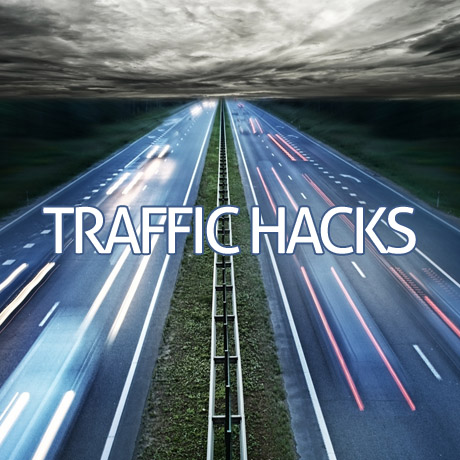 One billion unique Youtube viewers every month, 48.7 million pinners, 200 million linkedin members in over 200 countries – mind-blowing statistics and very difficult to visualize. You might as well be looking at the stars. But those numbers are real-time stats of real people who are interconnected, interwoven, and networked all across the world wide web. Wouldn't you love it if all this traffic got sent your way? Of course, it could break your site but that can always be fixed.
Here are some of the traffic hacks shared during the last Traffic and Conversion Summit 2013:
YouTube
YouTube now allows you to create links to external pages
Enable monetization on external "clickable" link annotations. Send traffic to a squeeze page, Facebook page, or to your main money site.
Video Optimization:
Get more publicity to your videos by exposing it to a bigger market – the shared video loophole or use a paid service like shareyoutubevideos.com or videomarketingblaster.com if you are too busy to do it yourself.
Pinterest
Did you know that Pinterest outpaced Google+, LinkedIn and YouTube combined for share of referral traffic? Below is a sample on how you can get traffic followers, opt-ins, and sales from Pinterest:
Hold creative Pinterest Contests (sample below)
Create 50 new images with quotes and the opt-in URL.
Create a new page with all the images and the contest rules and prizes.
Sendthe client's list and FB fans (paid and organic) to the contest page.
When someone shares the images, they enter the contest and send their Pinterest followers to the opt-in page.
Conduct Teleseminars and uses memes like "Pin it to Win it" with urls linked to the squeeze page for the teleseminar</p
LinkedIn
Carl White shared a 5-minute agenda on how to monetize followings on big groups like LinkedIn:
What Carl does
Find people with a big following or list (but aren't currently monetizing it with continuity). Ex: go on Linkedin and type in a group (e.g. fitness, beer). Use lists available. If you can find them on Linkedin, try to find related group on Facebook. Compare fan numbers with involvement on Facebook (7.5% engagement is very high).
Contact these people and see if they are monetizing their list. Ask the followers what they want to buy. Put the following post as a survey on the fan page, Linkedin page, send out an email, et cetera, "What is the one thing that you need the most help with?"
Google it and find people that sell what the group wants to buy (e.g. white label solutions).
Take these hacks for a spin and see how it works out for you. We'd love to hear your results.
Note: Many of the articles on this site include affiliate links that may earn us a commission if you decide to buy the recommended product.
Related Articles