Membership Plugins For WordPress January 2014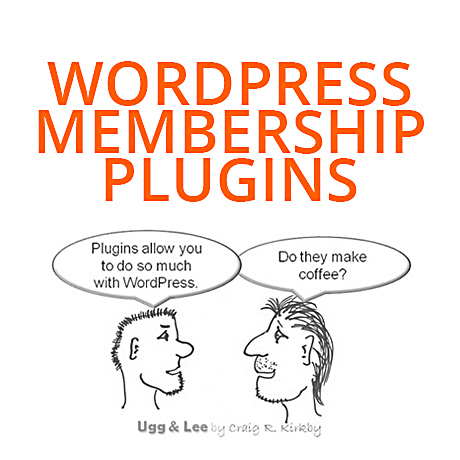 WordPress is a proven powerful tool you can use to create your own website any way you want it. What's also great about it is that you can take it even further and enhance its functionality to suit your needs with the help of plugins. From personal blogs to eCommerce sites to BuddyPress to so many other types of websites – a plethora of options is available out there for WordPress users.
One of the many ways you can use WordPress for is to make it function as a membership site where you can allow users to register, access or deny specific functions and sections, or create a social hub where fellow users can interact with each other.
Here are some popular WordPress plugins that can turn your website into a fully featured membership site:
MemberMouse is an easy to use WordPress membership plugin that allows you to sell products, subscriptions and memberships, setup a password protected member's area, offer 1-click upsells and downsells, manage customers, automate customer service, track critical retention metrics and more. No matter where you're starting from, MemberMouse has the power you need to maximize revenue and get your business running like a well-oiled machine.
MemberMouse gives you everything you need to easily manage a successful online business. No matter if you sell digital products, subscription content, software as a service, or ship physical goods, MemberMouse provides a flexible platform that you can quickly shape to your business, with absolutely no programming required. This powerful plugin gets you up and running quickly, and handles many of the common tasks in your business, freeing you to focus on your value proposition.
Membership is a flexible, powerful, easy-to-use WordPress plugin for dividing your website into free and premium content. It's a plugin built by WPMU Dev with WP Multisite in mind that can transform your entire network into a fully featured, multi-tiered membership and subscription site s o you can host a variety of membership sites, for yourself or for clients. Features include: a drag and drop interface to customize according to your exact specifications, control how access to any content or functionality is given, works with BuddyPress, add payment gateways easily (Authorize.NET AIM, 2Checkout, PayPal Express, etc.), built with WP Multisite in mind.
Restrict Content Pro is a complete membership and premium content manager plugin for WordPress developed by Pippin Williamson. This plugin can help you create an unlimited number of memberships levels, including free, trial and premium. Manage members and their subscriptions, track payments, offer discounts with a complete discount code system, and provide premium, members-only content to your subscribers.
Restrict Content Pro includes a complete member management system that lets you easily view all active, pending, expired, cancelled, and free users. Member's subscriptions can be added or modified at anytime. This premium plugin is integrated with PayPal payments where all subscription payments are made via PayPal, allowing extremely fast and secure transactions.
Paid Memberships Pro is a customizable WordPress Plugin and support community for membership site curators. PMPro's rich feature set allows you to add a new revenue source to your new or current blog or website and is flexible enough to fit the needs of almost all online and offline businesses. Integrated with Stripe, Authorize.net, or PayPal® for recurring payments, flexible content control, themed registration, checkout, and more to help you process all your business transactions. You can: name and control access for unlimited membership levels. Members are added as a WordPress User at the subscriber level in addition to their selected membership level during registration, create your Payment Gateway with any of the built in payment options and then paste your API information into the plugin's setup page, control access for each membership level offered, and so much more.
WordPress eMember is a powerful WordPress Membership Plugin that can help you build a secure and reliable fully featured WordPress membership site easily. This easy to install plugin lets you selectively protect articles by creating various membership levels (example: Free, Basic, Premium, Ultimate etc.) and protect the content (posts, pages, comments etc) of your site. The plugin manages all the membership management side of things. Key features include: content protection where you can create different membership levels and select what content (posts, pages, categories, comments) can be viewed by each membership level., unlimited membership levels where you can create "Basic", "Premium", "Ultimate", or any other levels you want, Multi Site License – you can use it on as many sites as you own, Autoresponder Integration – can be integrated with Autoresponders (AWeber, MailChimp, GetResponse) so that members automatically get signed up to your list/campaign for email marketing purpose, and so much more.
Discover the many benefits of creating a membership site with these plugins and build your network faster than ever.
Note: Many of the articles on this site include affiliate links that may earn us a commission if you decide to buy the recommended product.
Related Articles