Mastering The Perfect Elevator Pitch to Help Build Your Authority Site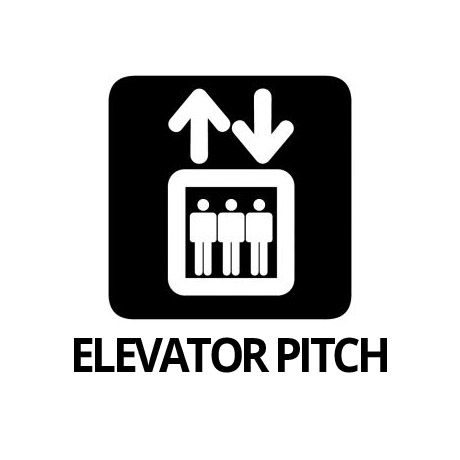 Elevator Pitch Defined
An elevator pitch, elevator speech, or elevator statement is a short summary used to quickly and simply define a person, profession, product, service, organization or event and its value proposition.

The name "elevator pitch" reflects the idea that it should be possible to deliver the summary in the time span of an elevator ride, or approximately thirty seconds to two minutes. The term itself comes from a scenario of an accidental meeting with someone important in the elevator. If the conversation inside the elevator in those few seconds is interesting and value adding, the conversation will continue after the elevator ride or end in exchange of business card or a scheduled meeting. (source: Wikipedia)
Part of establishing the identity of your authority site is creating a catchy and easy to remember description about everything you are all about. Many businesses fail to recognize the value of the elevator pitch for their companies and miss out on opportunities to connect with their target market. Some think that this technique borders on cheesy especially when done wrong. However, not recognizing its power and potential translates to many lost opportunities to market and "sell" yourself. If you can't give a concise and succinct reason for the existence of your business, you confuse your target market as well.
The Internet is overloaded with virtual billboards vying for visitors attention non-stop. You need to be able to deliver your pitch and make it unforgettable – make it spark your website visitors' curiosity.
What You Need to Craft Your Elevator Pitch:
Structure
Be specific. Use simple and easy to understand words
Offer a solution to an existing problem. Make it short and sweet.
Provide them with a specific call to action – visit your website, subscribe, register, etc.
Target Market
Address the appropriate target market in your pitch. You can later on expand to a qualified market and the general available market eventually. Tailor your pitch to match different segments of your target market but keep the core message consistent.
Delivery
Your website, social network, and all your other channels should be consistent as far as delivering your key message is concerned.
Believe in your own message and delivery will be natural. Try not to be too verbose when explaining yourself. People are turned off by the typical "car" or "insurance" salesman types. They easily see through all the hype but on the other hand, will appreciate genuine customer care and concern.
---
Related Articles