Free WordPress Themes 2013: Trends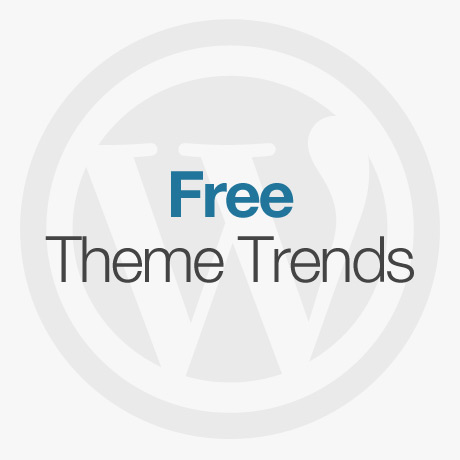 Free WordPress themes have come a long way since Kubrick. Twenty Ten, Twenty Eleven, and the latest – Twenty Twelve – is the newest Kubrick as far as Free WordPress themes go. Twenty Twelve is the current default WordPress theme.
Let's take a look at some of the features of this free default WordPress theme:
Front Page Template where you can add text, images, video
Responsive, Mobile-first Layout
Custom "Open Sans" Font
Custom post formats: links, quotes, asides, statuses, images
Widgets and No-sidebar layout
Custom menu, custom header image, custom background color and image
Multi columns
Sidebar
Flexible width
Editor style
Flexible header
Featured images
Full width template
Post formats
Sticky post
Theme options
Infinite Scroll
Those are a lot of features coming from a free WordPress theme, don't you think? And most of these features are what you also get from a lot of Premium WordPress themes. If we use Twenty Twelve as our standard, what then can we expect in 2013, as far as Free WordPress themes are concerned?
All of the features listed above will become standard features
More Premium-like features
eCommerce options
Typography options
Drag and drop options
Page-builder options
More Single Page Themes
Free themes for email, mobile, etc.
HTML5 and CSS3 and adhering to WordPress Coding standards
Many WordPress themes authors, providers and developers give away free themes as samples of their work. These samples, albeit free, are not necessarily inferior to Premium themes being sold in the marketplace. In truth, some of them are even better (or Best – shameless plug). The fact that these free samples are marketing tools to introduce these new authors to the market should be a weighty incentive for them to release high quality products that will catch the attention of WordPress professionals who are always on the lookout for something fresh.
Note: Many of the articles on this site include affiliate links that may earn us a commission if you decide to buy the recommended product.
Related Articles