Free Designer Resources for your WordPress Theme: Icon Sets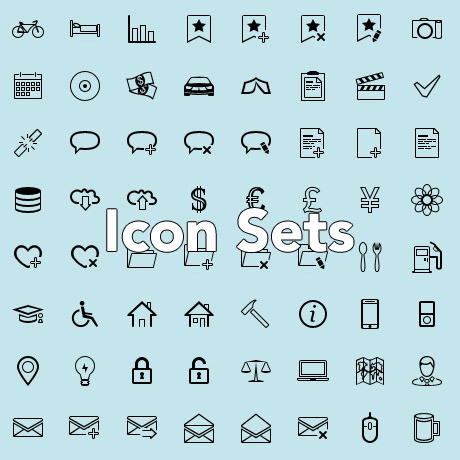 Sometimes all it takes to add the finishing touch to a drab design is choosing the right design element. There are numerous resources available online but sometimes it gets too overwhelming to search for them. We've found a few design resources that you might be able to incorporate into your WordPress theme design:
these minimalist, outline style icons designed by Grandiz for Vandelay Designs will go well with Swiss-style, white spaced WordPress themes.
Smashing Magazine is giving away Simple Icons by Dan Leech. This set contains 100 white icons that have transparent backgrounds and can be used for popular websites, apps and organisations.
Add some style to your custom posts with these sticker type icons. Icons are transparent and in png format. They include: status, link, quote, video, audio, image, gallery and aside. May be used for both personal and commercial projects.
These sharp and sleek social media icons will add polish to any WordPress theme. Add that extra wow to your website using these icons. (PSD and PNG format)
These simple yet vibrantly colored icons have that Windows 8 graphic quality about them. More icons are included in the actual download.
Icons are a great way to add a signature look to your website when done the right way. Enjoy these free resources to add that signature look to your site.
Note: Many of the articles on this site include affiliate links that may earn us a commission if you decide to buy the recommended product.
Related Articles