Eye-Catching Retina Display WordPress Themes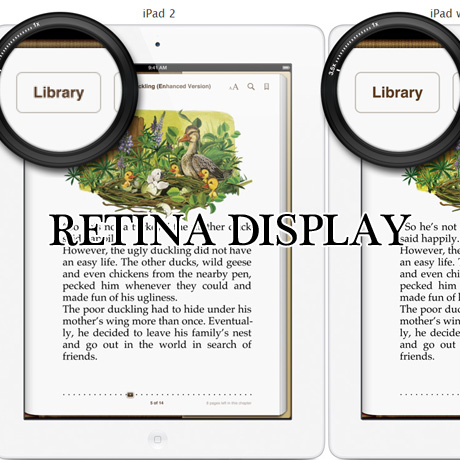 The shift towards high-definition in gadgets and devices has been around for a little while. Today, software and digital products are often described as"retina" display read which simply means that these products are graphically ready, in terms of clarity, contrast, and sharpness, to be displayed in high definition devices without diminishing in quality.
Here are some of the newest retina-ready WordPress themes you can try on your HD devices:
This portfolio and blog theme's clean minimalist look is a perfect complement to outstanding artwork and projects normally displayed in a creative professional's website. Photographers, design agencies, freelance creatives, and corporate sites will love to show off their pieces in high definition and this theme is ready to do that. It is also 100% responsive replicating that HD experience even on mobile devices.
A multipurpose user friendly theme equipped with Sharp Retina (high DPI) graphics that will look beautiful on modern high resolution displays. The crisp and sharp design elements incorporated in this theme will look great on handheld devices such as smartphones and tablets.
Subscribers will enjoy browsing through your online publication built using this theme. Supreme Premium WordPress Theme is a revolutionary Retina Responsive Magazine/Blog theme integrated with clean, modern, and crystal clear graphics that can be effectively displayed in retina ready modern devices.
This premium theme was designed with the logistics industry in mind. It was conceptualized to turn websites into an effective solution for logistic transactions. The retina-ready capability of this theme is most effective in the use of images and text used in promoting products and services related to your logistics business. These crystal clear elements add that attention to detail factor and communicates professionalism necessary in any business especially in this type of industry.
Creative professionals will fall in love with the edgy and modern style of this theme. Images and graphics take center stage on the homepage with the unique organic and asymmetrical manner that they are displayed creating that cool and edgy look. This retina ready and responsive theme will surely wow your users, clients, and potential clients no matter what device they use to view you site.
Note: Many of the articles on this site include affiliate links that may earn us a commission if you decide to buy the recommended product.
Related Articles