Explore Your WordPress Settings for WP Beginners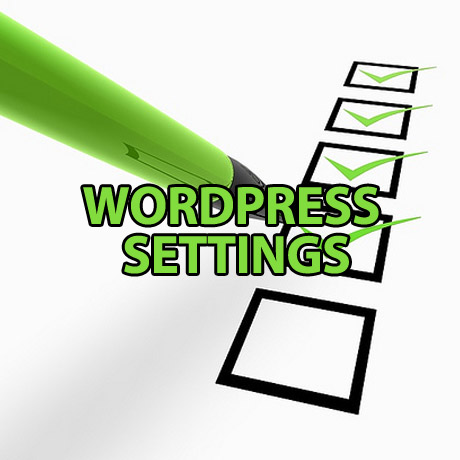 Getting to know your WordPress Settings is like learning to drive a car. You don't necessarily have to know how everything works under the hood but you do have to get to know all the knobs, dials, buttons, and controls that will make it start up and run before you can get anywhere. Exploring the different WordPress Settings and functions on the left hand side of your admin panel will help you direct and control the way you want to run your WordPress website and how far you can take it.
If you are a WordPress beginner eager to post and publish content you need to get to know the Settings Administration menu in the Admin Panel.
Here are the default options you will find when you click on the Settings menu.
General – This is the default screen and controls the most basic configuration settings for your site such as:
Site Title – the name of your site or blog
Tagline – a catch phrase or short description of your site
WordPress Address – the full url of the directory containing your WordPress core application
Site Address – the address you want people to use when searching for your website
Email address – the email address where you want communication sent
Membership (if you want to open registration to other users)
New User Default Role – the default status or position of new users
Timezone – choose the timezone of your location
Date format
Time Format
Week Starts on – choose your preferred day to start your week
Writing – control the way you write and publish your posts
how you add new posts
adjust the post box size
set your post format and how you want graphics like emoticons are displayed
set your default post category
set how you want "Press this"
set remote posting permissions – via email or mobile
Reading – this module allows you to:
set how the front page displays your posts
set a static page for the front page and the posts page
set how many blog pages to display
set how many posts to display on syndication feeds
show full text or excerpts of blog posts
set search engine visibility
preset email acknowledgments and replies to recent followers and commenters
Discussion – this module allows you to define
default article notification settings like pingbacks and trackbacks
moderate and manage comments, permissions, approval, blacklists
email notifications for comments
manage user avatars
Media – this module allows you to set by default how images, documents and other media files included in a post will be processed and organized. You can also preset the image dimensions (thumbnail, medium, large) in this section although you can still do further edit while adding a new post.
Privacy – this option has been moved to the Reading module in WordPress 3.5 under Search Engine Visibility.
Permalinks – are the permanent URLs to your individual weblog posts, as well as categories and other lists of weblog postings. A permalink is what another weblogger will use to refer to your article (or section), or how you might send a link to your story in an e-mail message. Because others may link to your individual postings, the URL to that article shouldn't change. Permalinks are intended to be permanent (valid for a long time). There are several third party plugins you can also install to customize the structure of your permalink to optimize your SEO visibility.
This list gets longer once you install new plugins or other third party functions included in other WordPress themes you choose to install. Once you have decided on how you want your site to function you can define and select all your parameters, save your Settings and enjoy publishing your content the way you want and as much as you want.
Note: Many of the articles on this site include affiliate links that may earn us a commission if you decide to buy the recommended product.
Related Articles