Ecommere – Tap Into What People Are Really Buying?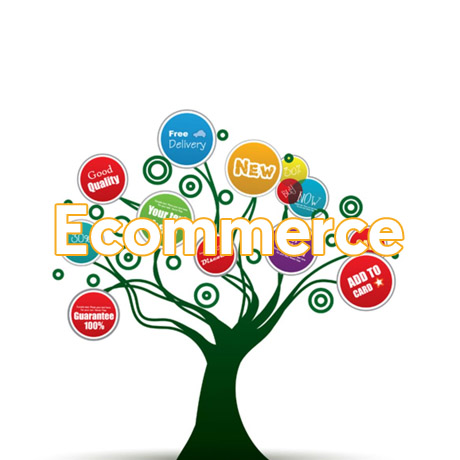 THave you ever had this brilliant idea of a product that you just knew was going to sell like hotcakes but then flopped in the end? Have you ever considered tapping into the enormous income potential the Internet offers in terms of ecommerce but just didn't know where to start?
Here are some of the many important insights shared by Ezra Firestone, ecommerce, SEO, and online media buying expert, and successful internet marketer of various products, real estate and training courses online, during the recently held Traffic and Conversion Summit held early 2013. Ezra's vast experience and knowledge of landing page psychology, ecommerce user behavior and social media marketing has led to the success of many of Ezra's ecommerce and online businesses.
According to Ezra,
"Someone is looking for a product. You show it to them. You don't actually have to persuade them to buy it. They're already looking for it. They buy it from you and then you ship it to them and they have something in their hands that they got from you.

It's just like it's such a good business model and it just felt really good and I could tell my wife's parents about it and so I was just really happy when I stumbled across ecommerce and I kind of just went full-fledged into it and my put my 10,000 hours in because I had found a business model that really resonated with me."
Why eCommerce and why sell physical products:
Ezra shares:
There are more buyers out there for physical products vs. info products
Ecommerce has highest value per visitor
First visit transaction – people buy the first time they come
Higher conversion rates
Higher perceived barrier to entry – less competition in niche
All work upfront. Finding marketing is hardest part. Ongoing work is traffic + testing
Easier to sell to customers
Ecommerce is a baby – only 8% of retail sales are done online and it's growing 15% every year
Tips on how to address the most common concerns people have about getting into ecommerce:
Finding markets and evaluating whether to go into a specific market or not
Find developers of top carts who have done redesigns.
Find markets that lend themselves to return customers. ex. gift market, gift baskets, etc.
Find markets that lend themselves to multiple item orders where people are going to order more than just one thing at a time.
Find markets that look for products that are difficult to buy locally and meet their needs
Seasonal business that have a high season where people are willing to just buy, buy, buy
Try to choose products that aren't super heavy to lessen shipping problems
There are great opportunities in markets that are geared towards women
2 Ways to make more money on your eCommerce site:
Get more traffic
The most important page on your store is your product page – the page that is displaying the products that you're selling. Study how you can get maximum value for your product page.
Increase your conversions
What value are you bringing to the products? What value are you bringing to the marketplace beyond just listing the products?
Do you have a video talking about this product and showing its features and benefits?
Do you have a really rich description that talks all about not just the features of the product? Most people are talking only about the features. Who cares about the features? What people care about are the benefits of the product.
What value are you adding to the market? Are there education guides, informational guides on the products. You can add to the market beyond just listing the products is huge for conversion.
Do you have a frequently asked questions video? Do you have a video on your contact us page introducing yourself?
Do you have a shipping information video right there on your product page? Everybody wants to know what your shipping policies are.
According to Ezra,
"Create a relationship with your customers. I think that adding value to the marketplace is by far the highest leverage conversion lever that you have. Second is congruency. I see this is so big and so many people don't do this. When someone clicks Add to Cart, it takes them to a page that looks nothing like the website they were just on. It looks nothing like the store that they were just on. You've got to have your shopping cart process look congruent to your website.

Otherwise you will just significant decreases in conversion. When people implement this, they often see a doubling in their conversion rates and then the third thing and I think what everyone knows about, it's super hot right now, is video. Product videos convert. Sixty-four percent of the people who come to your website will watch that product video for an average of two minutes. Product pages that have videos on them convert at 164 percent higher on average. They work. You have to be doing video."

Doing a video blog and blasting it out there on social media and getting it out in front of your customers that way and building a relationship and building engagement. What that does for us is it creates repeat sales. It creates community. It creates repeat business. It's the third part of the puzzle. You need to be visible so you need people to know you exist. Then you need to convert them into buyers. That's conversion.
More next week.
Note: Many of the articles on this site include affiliate links that may earn us a commission if you decide to buy the recommended product.
Related Articles