eCommerce WordPress Themes 2013: Trends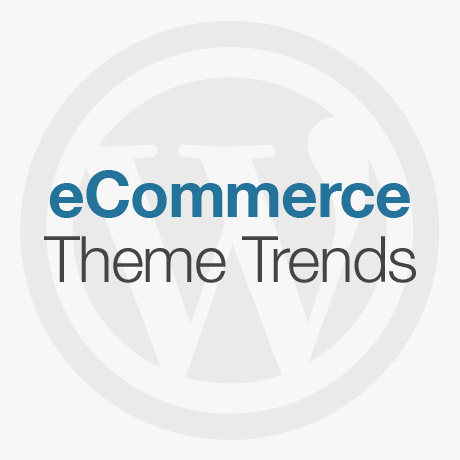 eCommerce has been around since the late 1990s and has been a steadily growing phenomenon over the last few years. As the Internet continues to grow in coverage and in technology, so will the number of consumers who utilize eCommerce tools as their main means of purchasing goods and services over the Internet. In a recent marketing study commissioned by Google, it was found out that 80% of shoppers today do preliminary research online before they actually do their purchase. In light of the rising dominance of eCommerce, here are some trends to watch out for in the next 12 months:
1. Mobile
In a previous article we mentioned that 2013 is likely the year mobile devices will take over. An analysis of 35000 Shopify stores predicts that 1 out of 4 eShoppers this Christmas will do so from a mobile device and this will grow to 43% next year. With 5 Billion mobile phone subscribers expected to convert to smartphones and other handheld devices, developers need to pay attention to truly responsive design with the use of flexible images. Developer also need to put focus on eCommerce engine optimizations for 3G networks found in developing countries where the bulk of smartphone conversions are expected to happen.
2. Shopify
Providers specializing in eCommerce infrastructure are gaining headway. One of the leaders is Shopify, providing its users with easily customizable and highly functional hosted web stores. For a monthly fee starting from $29, one can enjoy estore services without much hassle. WordPress theme developers need to deliver powerful themes with great eCommerce functionalities that are easy to use and available to the WordPress market at a competitive price.
3. Social Media and Viral Marketing
We cannot neglect the way social media has shaped the way people interact and experience the web. Facebook, Twitter and Youtube have taken traditional word of mouth marketing to the next level enabling the emergence of the viral marketing phenomenon. With the continued popularity of Pinterest, Google+, and the recent premium ad services on Facebook, shoppers can easily share and appreciate product details as never before. Product features and price comparisons can be shared to thousands of consumers all in a matter of seconds. New WordPress eCommerce themes should be integrated with various social media tools as well as simple and easy to understand statistics and analytics tools that can provide usage information and statistical data as to how their businesses are doing in light of their social media efforts.
4. Google Shopping
Google has just completed converting Google shopping into a fully paid listing service of products and services. This means only stores who subscribe to Google's pay per conversion scheme get in the list. WordPress eCommerce themes should be able to support various shopping and payment options while taking note of client demands to integrate the Google shopping system into their websites. Developers must be able to figure out how to generate price comparisons using regular Google search results and integrate these as they design and develop their WordPress themes.
eCommerce has a bright future ahead as the shopping experience becomes more and more digital. WordPress authors and developers have the unique opportunity to create the themes that addresses these developing trends that will make website owners choose WordPress as the eCommerce CMS of choice.
Note: Many of the articles on this site include affiliate links that may earn us a commission if you decide to buy the recommended product.
Related Articles