eCommerce 3.0 – How to Structure Your Basic Ecommerce Store and Make it Work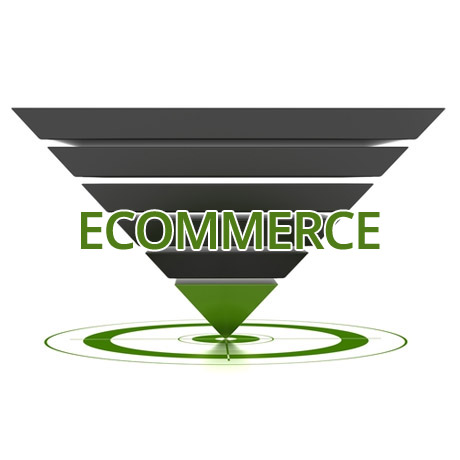 The face of eCommerce is slowly changing as more and more people look to the internet not only for information but for physical goods as well. The convenience of being able to shop from the comforts of your own home or wherever you are is luring more and more consumers to buying online. Here are a few pointers Ezra Firestone shares about setting up an eCommerce store that works.
According to Ezra, in an interview by James Schramko, Ezra stated that,
"… one of the big things about eCommerce- what I call eCommerce 3.0 – what's changing about eCommerce right now is the day and age of the store, of the faceless eCommerce store is dying. The eCommerce that just puts up products and list manufacture descriptions is dying. What's working now is adding value to your market, writing your product descriptions, ordering your products that are selling best and shooting videos about them, creating buyer's guides like keep bundling products together that people want, figuring out ways that you can serve your community and creating a face and a brand and owning the race course within your eCommerce store."
A. Basic structure of an eCommerce store:
Home, section product detail (most important) blog/content, checkout, PPC landing pages, more info, social profiles
SEO structure
Home page – 3 main KWs + modifiers (descriptor words). Ex. modifiers = colors, type of material
Top 75+ modifiers = section keywords. Section has products under it
Next 500 keywords that can be productized = products
Google product listing ads are great for ecommerce
Remaining relevant KWs = blog posts
700 words per sections – modifiers written in (unique sections + descriptions)
Weekly blogging = about product, other keywords, EdC, each post has deep link + picture
Obvious on page – reviews, social buttons, etc
Internal link structure
Don't over optimize
Author of the store – find some way to create a relationship with your customers
SEO Title Tags for ecommerce stores
"Vintage Costume Jewelry"
Description: KW, Phone #, Sentence, Modifiers
Get rid of big link boxes in the footer
Every search has a unique set of channels
Users prefer to consume media in different formats (video, audio, text, etc.) The goal: occupy as all positions as much as possible
Channel to occupy

SEO, PPC, Comparison Engine, email, social media
Image for each product – make sure if you have ownership of images, watermark them
Video for each section pages + home page
PPC ads (image ads + text ads, retargeting etc.)
Amazon listing for all products
Google search results: above the fold = ads, shopping, 1 or 2 organic results
Blog/ed content
B. Three Things to Track
Goal Flow: Product Page – Shopping Cart – CheckOut Page – Product Sale
Events: Product Options – Messages – Button Clicks, Errors (most important)
Site Search: monitor how the big stores like Amazon do it
C. Check Your Pages for These Items
Header : Search, Contact, Security, More Info, Cart, Chat/Live Help, Opt in, Offer (ex. Zappos header)
Favicon, Social links, Video, FAQ, Video Customer Service
Testimonials (random display), Bestsellers
Footer: Trust Seal, Search, Opt in

Homepage : Main rotator or slider with 3 images, tabbed featured products

Section Page: Items on sale – show percentage saved, Images open in lightbox for quick viewing, Featured item or deal should be on top of the page
Product Pages: Get rid of left navigation, Tabs on the left, Display social buttons above the fold, Cross sell recommended items, Guarantee, Trust, Shipping, Videos, Multiple Images, Recently Viewed, Put features/benefits under Add to Cart
Checkout Page 1: Make it look as nice as the Product Page, Shipping Calculator, Proceed button at top and bottom, Image, Product, Guarantees
Checkout Page 2: Multiple Payment Options
D. Boost Your Conversions With the Following:
Create FAQ on Shipping
Follow-up script on cart abandonments by email. Offer a discount
Use in-page analytics to optimize Section pages. Put products clicked the most on top of the page
Thank you video
Post purchase survey
Follow up with review request
If you are currently running an eCommerce website you can use the information above to evaluate how your site is doing. If you are planning to put up one for the first time, use them as your guide to jumpstart your business in the right direction.
Note: Many of the articles on this site include affiliate links that may earn us a commission if you decide to buy the recommended product.
Related Articles