CSSIgniter Goes After Elegant Themes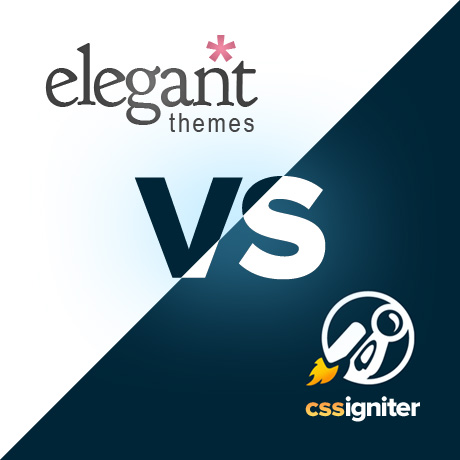 In September 2010, CSSIgniter started churning out Premium WordPress themes for the WordPress community. What was intended to be a side project to augment the founders' day jobs didn't bring in the cash they were hoping for.
Early this year, CSSIgniter put some focus and resources to keep its creative engines running consistently. In the last 7 months, this developer has released 16 new themes, half of its existing inventory of 29. A closer look at their last 7 releases show how they have significantly up their game by joining the responsive bandwagon and now this dynamic development team of 4 is now cooking up their 2nd responsive e-commerce theme.
CSSIgniter offers members a year's access to its catalogue of themes for the price of $39. This brings them in direct competition with Elegant Themes who offers similar access to its members at the same price. What differentiates CSSIgniter is its willingness to give out PSD files to all its members. Elegant Themes gives out these files to its Developer members who pay $89 annually. While Elegant Themes continues to create stunning, highly functional, easy to use themes, CSSIgniter isn't far behind. Considering the bold shifts in pace and design the Greek quartet have taken in the last few months, it would not be surprising to find their products standing toe to toe with Elegant Themes in the very near future. Their Aegean Resort Theme now offers visuals which can be developed to generate the stunning effect of Elegant's Gleam.
CSSIgniter still has to master how to showcase their work on their website. A casual visitor, would probably find their Theme descriptions too concise in comparison the level of detail one finds on Elegant Theme's website. To offset this, CSSIgniter may consider including video introductions as part of the live demo similar to the video introduction on their blog post to introduce Femme.
CSSIgniter appears to be beyond the stage of ignition and is now beginning to burn up really bright. We looking forward to the next releases of this rising star among the current WordPress premium theme providers community.
Check Out CSSIgniter
Note: Many of the articles on this site include affiliate links that may earn us a commission if you decide to buy the recommended product.
Related Articles