Content Auditing – Is Your Content Up To Par?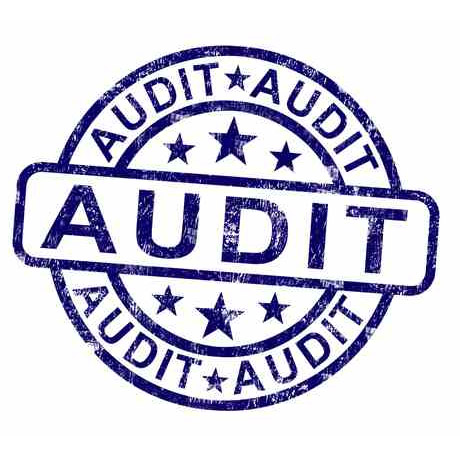 "High quality content", "Content is king." – we often hear these phrases and although we know that content matters a lot, especially to Google, how many of us pay particular attention to what we post online? If you've been publishing large volumes of content on your website for how many years, have you ever taken the time to assess the quality of the content you have published? Have you ever conducted a content inventory, or better yet, a content audit on everything that appears on your website? Do you think managing your content will impact your traffic and conversion efforts or is its effect purely cosmetic?
A content inventory is the process and the result of cataloging the entire contents of a website. An allied practice—a content audit—is the process of evaluating that content.(source: Wikipedia)
WHY: Reasons for Conducting Content Audit
There are many reasons why you should consider conducting a content audit on your website especially for legacy content. You could use the collected data to evaluate specific functions and features of your website and its contents and optimize it to its fullest potential. Here are some reasons for conducting a content audit on your website(s):
Review your site's architecture, structure, and navigational systems to make it more efficient and user friendly
Redesign, reconstruct, or renovate your website to make it more current or more responsive to the demographics of your current users. Consider the mobile market.
Migrate content to-from another site(s), from static pages to content management system (CMS)
Manage content quality, the amount of content, relevance, its layout presentation and design
Identify orphaned pages, content bloat, redundant pages that do not meet Google's algorithm standards
Gather and analyze statistics as to user behaviour and interactivity on your website
Determine and identify popular and unpopular pages that get the most or the least visits – recognize effective content
Identify keywords and maximize organic search terms that drive traffic to your website
"Content audits are critical to understanding and evaluating the performance of your content against business goals, user needs, editorial standards, and performance factors such as search engine optimization and content use or web analytics. They bring value to your website project and on-going maintenance tasks by allowing you to carefully catalog and analyze your content structures, patterns, and consistency. Content audits tailored to your organization'?s content goals will reveal the highest quantity of specific opportunities for content improvement".(source: content-insight.com)
HOW: Content Audit Strategy
Conducting a full-blown Content Audit especially on content heavy websites should be strategic and well-planned because it can be tedious and overwhelming. Strategy is key. Tactics can be modified and adapted. Some companies even choose to "throw out content" and start fresh. You can choose to conduct your content audit according to your needs and specifications in several ways:
Full Content Audit – Complete and comprehensive list of every content including all pages and all assets (downloadable or attached files etc.)
Partial Content Audit – Top hierarchy and subcategories or subset list
Content Sampling – Examine representative samples of content
WHO: Content Auditors:
Website designers and managers
Information architects and taxonomists
Content managers and developers
Content strategists and marketers
SEO managers
WHAT: Important Content Audit Items
Identify and document content volume and types
Identify and document the current content structure
Assess whether the content is being used
Document inconsistent content presentation
TO DO: Simple Content Audit Action Plan Sample
Conduct a Content Inventory
Create a content inventory spreadsheet and catalog. It may or may not include the following items based on your specs or based on the order of the most significant parts of your website:
ID, numbering or index
Page Title
Page Name
Page Type (homepage, navigation, ecommerce, blog, etc.)
URL
Level in the site (hierarchy)
Content type (multimedia, image, video, doc, pdf, HTML)
Owner/maintainer/author (content rights)
Comments
Character count or content size
Topics, tags, category, keywords, meta data
Date created
Last updated
Related files
Broken links (linking practices)
Duplicate content
Short Description or Notes
Alt tags on multimedia (images, video, audio, etc.)
PageViews
Unique Visitors
Bounce Rate
Page Authority
Track your content on the Internet, social networking sites, and contributions posted on other websites
Monitor the quality of your content as pertaining to topic, tone, consistency or compliance with your branding or marketing strategies
Assess and evaluate your content: keep, fix, improve, update, redirect, archive, remove, delete or trash
Use content analysis tools to get the job done if necessary (Excel, Content Analysis Tool, etc.)
Make an offline copy
If the job is too daunting, hire a Content Auditing Services Firm or a Content Audit Professional
The initial stages of the whole process can be time consuming and overwhelming but once you have a system in place that's current and updated, you will be able to glean insight from all the information you've gathered and steer your website towards a richer, exceptional, more substantial, Google algorithm friendly content that will keep visitors coming back for more.
Note: Many of the articles on this site include affiliate links that may earn us a commission if you decide to buy the recommended product.
Related Articles