Best WordPress Plugins to Boost Your Business Site's Performance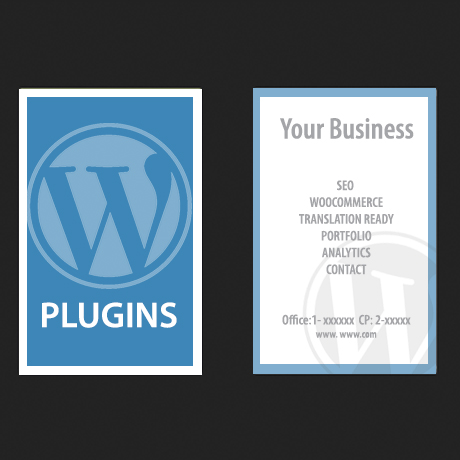 Most corporate websites are extensions of real-world businesses that want to create an online presence. In the real world, these companies most likely have real-time tools and metrics in place to determine how the business is doing at any given point. Reports and analysis are part and parcel of normal operations as is marketing campaigns and feedback. Does this apply to the company's online presence?
The online address of a company serves as a virtual business card cum portfolio cum marketing tool which the company can use to expand their reach. It is not unusual for business owners to expect that the same measurables to be derived from their corporate website. The ability to track, measure, and analyze data extracted from online activities is one of the key things a business owner needs to be able to do to be able to asses the effectiveness of the corporate website.
Here are some of the best WordPress plugins and tools you can use to enhance the efficiency of as well as measure the viability your business website.
Site Security and Backup
iThemes Security (formerly Better WP Security) gives you over 30+ ways to secure and protect your WordPress site. On average, 30,000 new websites are hacked each day. WordPress sites can be an easy target for attacks because of plugin vulnerabilities, weak passwords and obsolete software. iThemes Security works to fix common holes, stop automated attacks and strengthen user credentials. This plugin hides common WordPress security vulnerabilities, preventing attackers from learning too much about your site and away from sensitive areas like your site's login, admin, etc. iThemes Security works to protect it by blocking bad users and increasing the security of passwords and other vital information. This plugin monitors your site and reports changes to the filesystem and database that might indicate a compromise, works to detect bots and other attempts to search vulnerabilities, and makes regular backups of your WordPress database, allowing you to get back online quickly in the event of an attack.
WordPress Backup to Dropbox keeps your valuable WordPress website, its media and database backed up to Dropbox in minutes and on a regular basis. Simply choose a day, time and how often you wish your backup to be performed and just wait for your websites files and an SQL dump of its database to be dropped in your Dropbox account.
Wordfence Security is a free enterprise class security plugin that includes a firewall, anti-virus scanning, cellphone sign-in (two factor authentication), malicious URL scanning and live traffic including crawlers. Wordfence is the only WordPress security plugin that can verify and repair your core, theme and plugin files, even if you don't have backups. Key features include: real-time blocking of known attackers, two factor authentication used by banks, government agencies and military world-wide for highest security authentication, includes a firewall to block common security threats like fake Googlebots, malicious scans from hackers and botnets, block entire malicious networks, etc.
Site Statistics and Analytics
Google Analyticator adds the necessary JavaScript code to enable Google Analytics logging on any WordPress blog. This eliminates the need to edit your template code to begin logging. Google Analyticator also includes several widgets for displaying Analytics data in the admin and on your blog. It supports Universal (analytics.js) and traditional analytics (ga.js), includes an admin dashboard widget that displays a graph of the last 30 days of visitors, a summary of site usage, the top pages, the top referrers, and the top searches, supports outbound link tracking of all links on the page, including links not managed by WordPress, and many other features to support Google Analytics on your site.
Google Analytics for WordPress plugin allows you to track your blog easily with lots of metadata, views per author & category, automatic tracking of outbound clicks and pageviews. This plugin uses the asynchronous Google Analytics tracking code, the fastest and most reliable tracking code Google Analytics offers. It features simple installation through integration with Google Analytics API where its as simple as authenticating and selecting the site you want to track. You can also easily connect your Google AdSense and Google Analytics accounts.
Site Content Management
The Editorial Calendar plugin makes it possible to see all your posts and drag and drop them to manage your blog and gives you an overview of your blog and when each post will be published. You can drag and drop to move posts, edit posts right in the calendar, and manage your entire blog.
Zedity™ is an innovative Editor to create your posts or pages amazingly easily, quickly and hassle-free with no technical skills required. It gives you total flexibility and unprecedented possibilities to create any desired design, as easily as if done on a piece of paper. Key features include: content in posts and pages that scale down accordingly to your responsive layout, additional content boxes (color box, document box, HTML5 box), audio and video embed capabilities, snap and alignment positioning, and so many other features.
WP Fastest Cache plugin creates static html files from your dynamic WordPress blog. Performance enhancement features include: Generating static html files from your dynamic WordPress blog, Minify HTML (decrease the size of page), Minify Css (decrease the size of CSS files), All cache files are deleted when a post or page is published, Enable/Disable cache option for mobile devices, Leverage browser caching which reduces page load times for repeat visitors, etc.
SEO
WordPress SEO by Yoast plugin, designed and developed by WordPress Consultant Joost De Valk, is the most complete WordPress SEO plugin that exists today for WordPress.org users. It incorporates everything from a snippet preview and page analysis functionality that helps you optimize your pages content, images titles, meta descriptions and more to XML sitemaps, and loads of optimization options in between.
Note: Many of the articles on this site include affiliate links that may earn us a commission if you decide to buy the recommended product.
Related Articles