Back to Blogging Basics – Cool WordPress Themes for Your Blog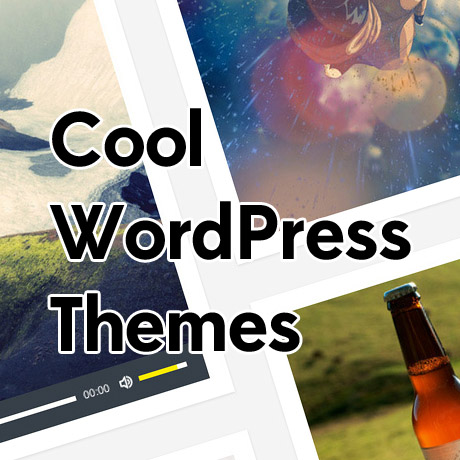 Even before it became the highly stylized content management system that it is today, WordPress has always been and still is the blogger's choice platform for personal blogging. WordPress themes have come a long way since Kubrick as more authors and developers churn out beautiful themes to fit all types of users. Here are some of the latest WordPress themes for today's modern blogger:
If you are into microblogging Twitter or Tumblr, check out Clipboard Premium WordPress Theme – an awesome tumblog style WordPress theme that comes chock full of style and customisation options. Customization and styling options is easy using the WordPress Live Theme Customizer. The Visualkicks theme translator allows you to translate a single line of text or the whole site. Clipboard's intuitive and responsive Masonry design allows you seamless transitions while maintaining that minimalist look. Clipboard also supports all of the core WordPress post formats and has been built and designed with simplicity in mind.
Pilcrow Premium WordPress Theme is a simple yet elegant and responsive WordPress blog theme that will surely inspire you to write. This robust premium theme not only presents your content in an engaging way but because it is also powered by AJAX it provides users an enjoyable experience with its smooth transitions while reading your content. This theme supports custom WordPress post formats giving you maximum flexibility on how you can present your content. You also get several templates such as: a password protected posts template, comments template, and a template for pingbacks and trackbacks. All these and more AJAX powered goodness. Minimum clutter for maximum pleasure.
Keilir Premium WordPress Theme is a bright, typographically bold, and beautiful responsive theme designed to make your blogging experience as pleasant as possible. Armed with superb visual design and great support for mobile and tablet devices you can easily reach all your readers wherever they are. This premium theme has 6 custom styled blog formats, 8 bootstrap shortcodes, 6 custom social media widgets (facebook, twitter, instagram, mailchimp, and more), 10+ specially made shortcodes, 600+ google fonts, and a customizable theme options panel, to make your blog your very own.
tdFuture Premium WordPress Theme is a dynamic, responsive WordPress blog theme ideal for personal blogs where you can share your articles, images, videos, music, quotes and much more. The big bold design and typographic choices will definitely make your content stand out from the crowd. If you are a blogger who wants your readers to focus on your content without the clutter of sidebar widgets, etc., then tdFuture is the theme for you. This theme can also double up as a portfolio to showcase your creative work. This theme supports WordPress Theme Customizer that gives you an ability to do changes with a real-time preview. tdFuture is a fully responsive theme and will adjust to any screen size.
Literary Premium WordPress Theme is a beautifully crafted blog theme that will delight authors, writers, and publishers. If you've been publishing books and you've always wanted a place to compile them all for your readers, Literary is the blog theme that can do that for you. This premium theme comes with a post type for showcasing your books and even a post type for your portfolio. Literature often comes with specific illustrations made especially for specific books. Many times, it is the cover that entices people to buy a book. Now you can showcase both books and illustrations on your own website and give readers a chance to enjoy your work both visually and intellectually. Increase your market reach by adding all of your books and linking them to Amazon, iTunes, or wherever you sell them. This theme is built "mobile first" for speed and flexibility and looks great from mobile to large desktops.
Quickly Premium WordPress Theme is a beautifully handcrafted WordPress theme that focuses on user-experience, usability, and beautiful typography. This Masonry styled theme comes with four predefined color schemes, optional homepage sidebar, post formats and many more design options. This theme also allows you to: mix up content on the homepage with widgets and dynamic post formats, enable or disable sidebar in a click, choose from the predefined patterns and color schemes, change header position, change the thumbnail position, and choose from any of the theme's predefined custom fonts. Quickly is fully responsive, touch enabled, and comes with a sleek and powerful theme options panel to help you set the blog without having to change any code.
Milli Premium WordPress Theme is a modern, graphic, 3D inspired WordPress Theme designed for professional or personal bloggers. Choose between light and dark styles, full-width or two column layout, 5 accent color schemes, and you can upload the background pattern of your choice. This premium theme also features super cool sliders with multiple slider effects that can be embedded within posts. Milli also supports custom WordPress posts. This fully responsive theme is designed to look beautiful whether you are using a desktop computer or a mobile phone.
Pravda Premium WordPress Theme is a bold and colorful modern WordPress theme fit for today's hip and cool blogger. This customizable, ultra responsive, retina-ready WordPress theme has got that young vibe, combining favorite features from Pinterest and Instagram with social networking features, that will appeal to digital millennials today. This premium theme can be configured for business/work, for blogging, or both. It was developed on Bootstrap and is powered by the SMOF Options Panel, which provides multiple options to manage and modify any aspect of the theme – for both beginners with no coding knowledge and also seasoned developers. Features include 10 custom widgets, 8 widgetized areas, 5 post formats (image, audio, video, gallery, standard), 6 Home page layouts, and tons of custom theme options.
Note: Many of the articles on this site include affiliate links that may earn us a commission if you decide to buy the recommended product.
Related Articles