Around the WordPress Neighborhood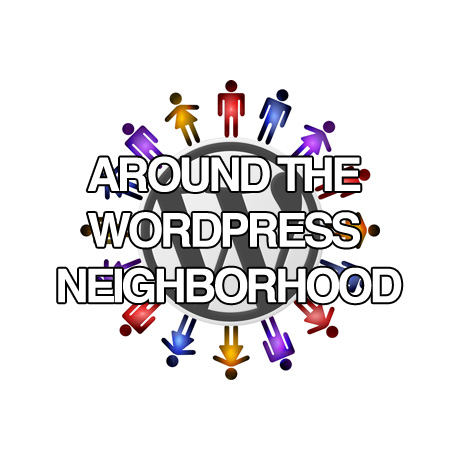 The WordPress community is comprised of people from all over the world – developers, designers, experts, users, writers, volunteers, and everyone else no matter what skill level they are at – movers and shakers who collaborate and contribute to enrich this ecosystem we belong to. We enhance our own knowledge and grow and improve by learning from one another and by opening ourselves to different perspectives and different points of views.
Here's a roundup of useful articles from contributors in and around the WordPress community that we think you will find useful.
Siobhan McKeown is in search of WordPress users to feature in her book about WordPress and blogging and Om Malik is one of the people on her list. She shares Om's blogging journey and how it has evolved since the early days. Siobhan McKeown is editor in chief at WP Realm and runs Words for WP, a copywriting service dedicated to WordPress service providers.
If you have been wanting to be more involved in the WordPress community but didn't know how or where to start, this article opens up the doors to how you can take part. This article shares why you should get involved and enumerates the many ways you can contribute, no matter what your skill set may be. Find out where you can plug your self in and be a proactive member of this dynamic community.
In this slideshare presentation, Sarah Cannon shares valuable insights on how smart mobile devices have impacted the web. She discusses the influence of mobile on design, trends, and implementation methods, as well as how touch is changing our lives. She also touches on topics such as HiDPI graphics, UI/UX patterns, touch target sizes, gestures, and managing expectations. All the while not losing track of what's important: Content.
In this article, Craig Buckler gives a quick rundown on how to support high retina displays. As hardware manufacturers move towards HD Retina Displays in all sorts of devices, Craig Buckler gives some practical advice on how to manage images and resolution. Craig Buckler is a Director of OptimalWorks, a UK Consultancy dedicated to building award winning websites.
p>This article published by WPBeginner is a very good and solid introduction to understanding how WordPress Child Themes work. It explains in detail what a WordPress Child theme is, its use, its advantages and disadvantages, and what to look for as far as picking a good parent theme. WPBeginner is a free WordPress resource site that provides tips, tricks, hacks, tutorials, and other WordPress resources geared towards WordPress beginners.
If you are a WordPress developer, author, or designer, Thomas Griffin's insights regarding the how the WordPress marketplace is affecting developers like him. Read about his thoughts regarding Avada, Envato, and Genesis and his shift from being a developer into a marketer. Thomas Griffin is an expert WordPress developer, creator of hundreds of themes and plugins, WordCamp speaker, and a valuable contributor to WordPress products.
Brian Gardner is well-known in the WordPress community and is the man behind StudioPress and the popular Genesis Framework. He has released several WordPress child theme designs that are currently being used ii and around the WordPresseaommundty. on about his current website redesign and glean insights from his creative journey.
Interesting read about protecting and "owning" your content on the web as Alex Denning shares about protecting images, licensing content, and how social networking sites such as Instagram, Pinterest, and Facebook impact how your images and content are treated. Alex Denning started WPShout around 4 years agoa as a collection of WordPress tutorials.
WordPress professionals will glean a lot and learn valuable lessons and insights from WordPress Consultant Aaron Campbell in this interview published by WPEngine. Aaron shares his experiences as a WordPress professional and how he deals with the challenges faced by every WordPress consultant on the job. You can find more of Aaron Campbell's work at Ran.ge
If you need are a WordPress beginner and you want to migrate an existing website to WordPress, this article gives you basic and concrete steps you can take to accomplish this. From evaluation, to set up, to importing content, to the actual migration and publishing, Jonathan Wold guides you through each process using instructions, code, video, and images. Jonathan Wold is a full-time business consultant and WordPress developer specializing in basic and advanced WordPress migrations.
Note: Many of the articles on this site include affiliate links that may earn us a commission if you decide to buy the recommended product.
Related Articles