30 of the Best Shopify Themes (Free & Awesome)
Do you prefer to shop from shabby looking shops? Well, I am sure that all of us will be answering this question with a resounding NO. If that is the case, then why should shopping online be any different. It is imperative these days for a website owner to have an inviting, user-friendly experience lest you go the way of obscurity.
Application of a useful and at the same time beautiful theme in the website therefore becomes extremely important. Readily downloadable themes or templates compatible with different kinds of websites are available on the internet which can be used by designers as a starting point of their projects. Or it can be useful for novice designers who want to draw valuable inspiration from these examples thereafter start developing their own unique template. If you download a free shopify theme, then the work of the designer will be simplified and become much faster as well. These templates come with many useful features like ability to connect with the social networking sites, full customization features whereby the developer can amend it according to his own needs and all the latest technologies. With the use of these templates your website is surely going to stand out from the rest. It doesn't end with having a unique template and features, its all depends on how well and different you do business. You can find experiences of popular ecommerce experts and help articles on blogs like Shopify ecommerce blog.
In addition to our article on some of the best ecommerce WordPress Themes of 2013, we have also created this detailed list of the 30 best and most diverse shopify websites for you designers out there. They can build up a unique, attractive and at the same extremely interactive platform with the help of these themes.
Great free html template for on-line shop dedicated to the urban fashion industry. Easily replace the slides or just remove the slider area and use this template as a start point for your on line business.

Threadify is a theme by Mark Dunkley. It has tons of customization features and includes all Shopify features like a blog and a customized checkout.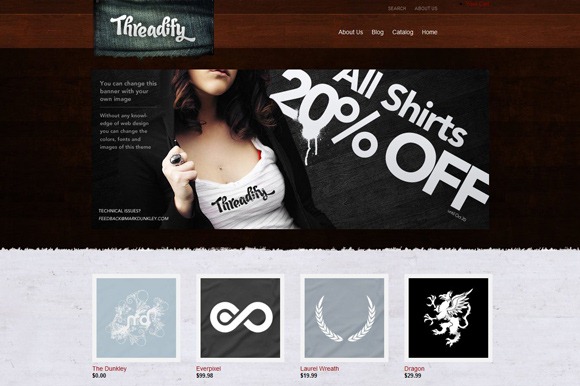 Couture is a free theme designed specifically for high-end fashion shops. Featuring the latest in web technologies, this sleek and elegant theme will make your products stand out from the crowd.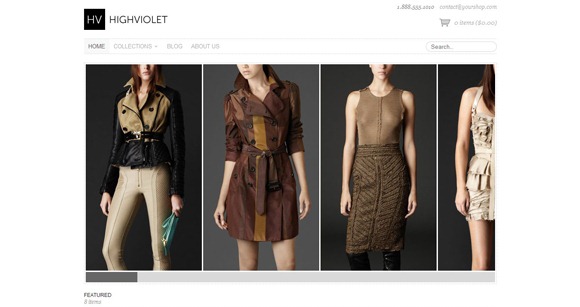 Very customizable and easy to use. Has an optional homepage carousel, support for displaying tweets in the sidebar, a completely optional sidebar, customer accounts, and more!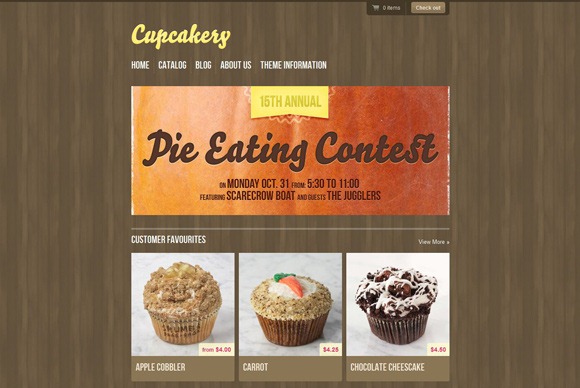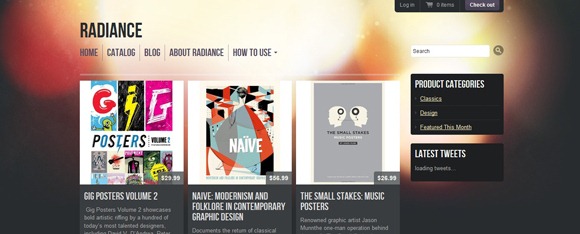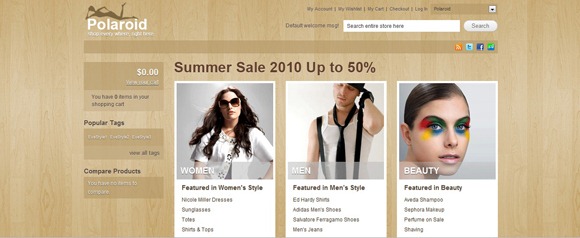 Bring out and sell your fashion-related products with this themes and get all the fashion-related site needed : looks, simplicity and style really counts. With its simple design, TokoBajoo will make your apparel products look at its best instead. More, you can divide your shop into different type of items without overlapping one another.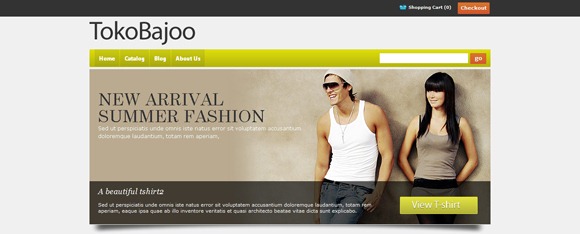 Artificer is a Woo Commerce theme with an arts & crafts aesthetic designed for sole traders and small startups looking to sell hand made products.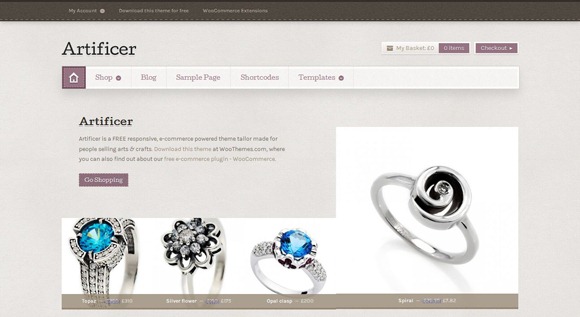 Balita Lite Word Press ecommerce Themes is a FREE Word Press ecommerce themes for baby and toddler products.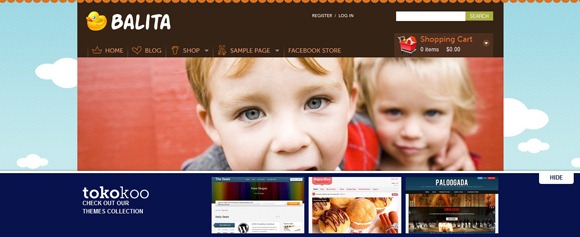 It will make your furniture business looks even more elegant with its simple yet easy to navigate design. Bangkoo means "Chair" in English, derived from Indonesian word "Bangkoo". Another greatness of Bangkoo is its features indeed, such as one click install to setup your store easily, slider to display your product items, Featured Image for your product teaser, WPEC 3.8 integrate, cool and flexible design to make your store more stand-out, and WP3 menu with two spot on the header and footer, header integration, two widget areas on the sidebar and footer, Blog integration, and more.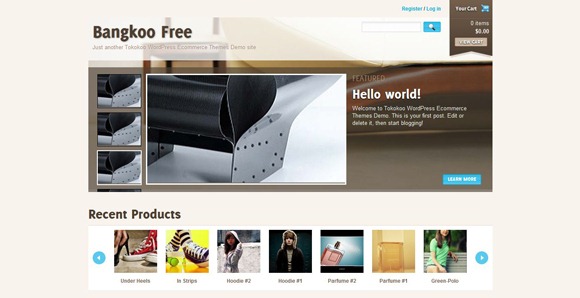 Fabulous is another great moves and serves for you by the end of year. Just like its name, by creating Fabulous we wish you to have a fabulous site to visit by. Sell your fashion, clothes, and more apparel products of your business site fabulously with this themes.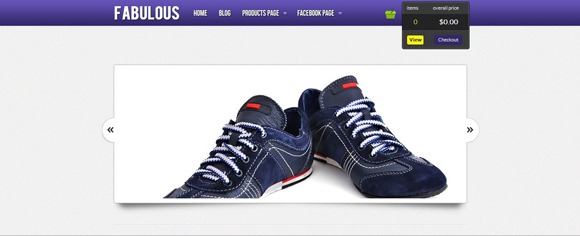 Kakileema Lite (Free) Word Press ecommerce Themes is the lite version Word Press ecommerce themes from Tokokoo. Kakileema will perfectly suits your clothes/fashion/apparel shop business because it is a special for apparel themes.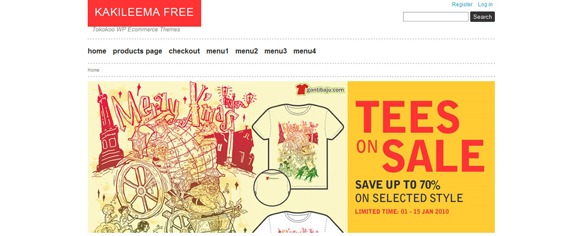 Get the inspiration from one of the world leading online auction and shopping website, eBay, we have designed this free theme with the aim of bringing customers great shopping experience. It is promisingly suitable for any kind of magento web-shop. In addition, completely customizable sub pages are included.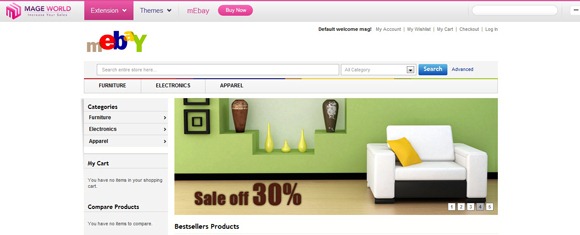 Mystile is a clean, lightweight Woo Commerce theme, designed as a canvas which you can use as-is, or easily create a unique design to match your products. The theme is responsive as standard, and comes bundled with plenty of options and alternate color schemes.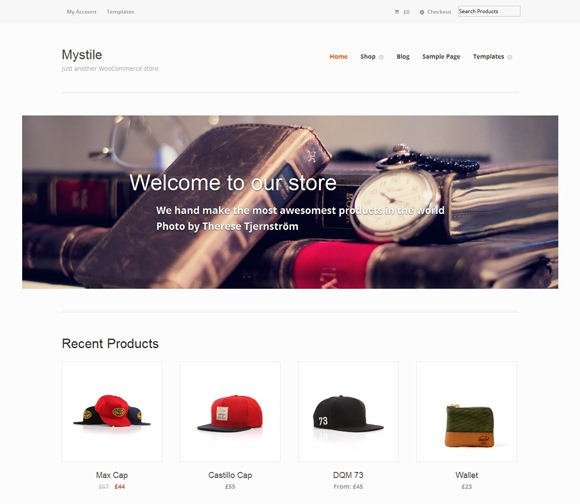 Jigo shop is an ecommerce plug-in for Word Press developed by professionals with years of experience delivering online shops for global brands.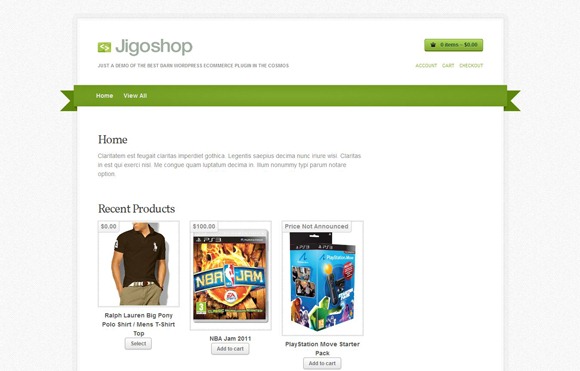 This themes will help you to display your gadget/apps perfectly. The features included SEO optimized, Featured Products, Products Search, Product slideshow, WP e-commerce 3.8 integration, Widget zed sidebar and footer, Recent Product, Valid CSS/XHTML, cross-browser compatible, and more! Light up your store and be the number one application online store with App Cloud.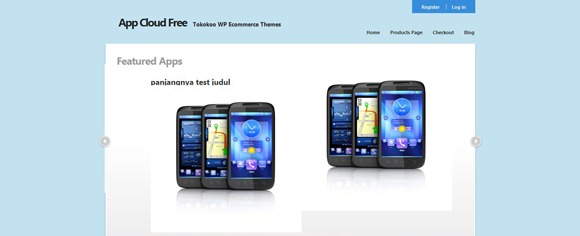 The homepage of the theme features many interactive elements. To the left of the newsletter sign-up box you'll find a jQuery-based product slider. When navigating on a category page, the theme features polished "Add To Cart" buttons; it also integrates a light box for preview images of your products and e-commerce icons ready to be used. As usual, the theme is absolutely free to use in all your projects.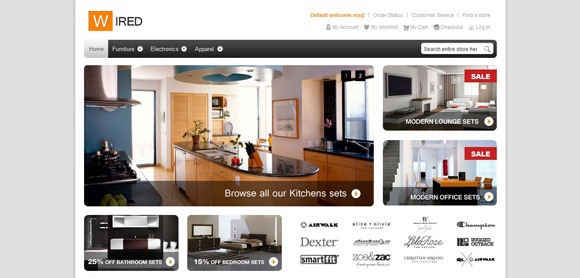 Wootique is a flexible, highly customizable ecommerce theme for Word Press. Wootique has been designed from the ground up to take advantage of all of Woo Commerce core features whilst delivering fantastic customizability.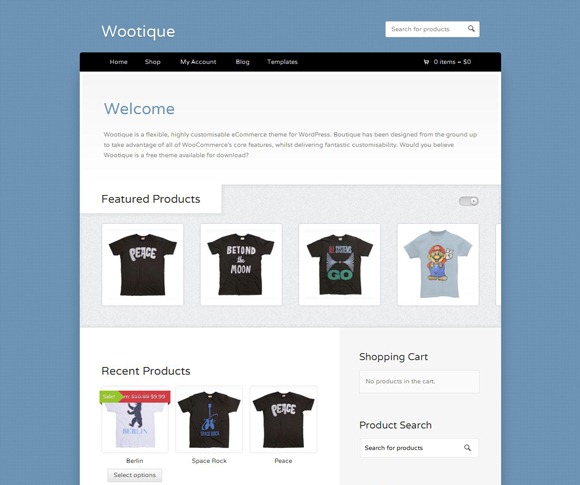 Paloogada stands for "Apa Lu Mau, Gua Ada", in English, we can say it as 'What You Want is What We Served for'. Like its name, we try to cover and serve all what you wanted to have and what you wanted to be in Paloogada.Various kind of products are possibly to display here, you can choose to display it in grid / list view, we serve it for you.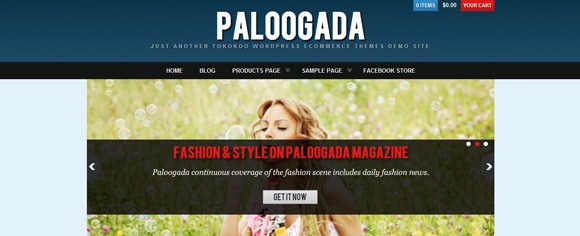 Great free html template for on-line shop. Use it as a start point for your on line business. The template can be easily implemented in many open source ecommerce platforms.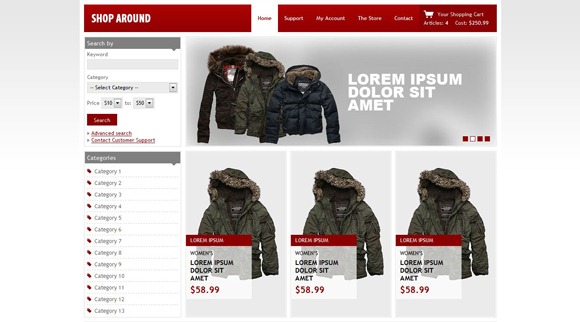 Woodland is a theme by Shopify's Mark Dunkley. You can change the colors, backgrounds, the banner and upload your own logo.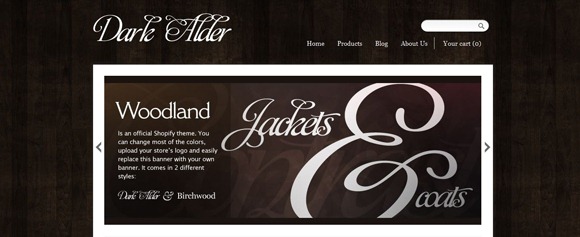 A very professional-looking Free Magento Theme (template). The perfect Magento Theme for a shop featuring items for kids and babies, toys and games, stationery, home décor, or crafts. Header has a custom quick access and customer service box styled with rounded corners. The home page layout has two columns and JavaScript featured product and image slider.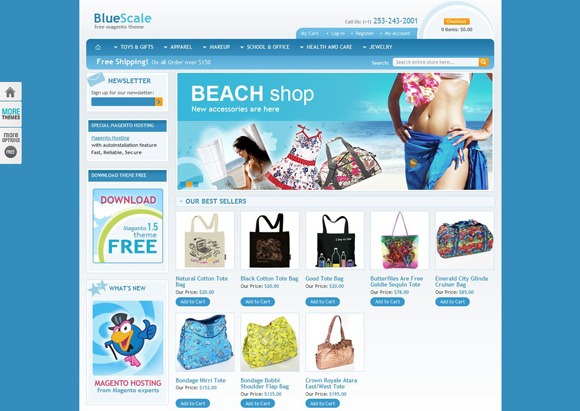 Arpegio is the special Woo Commerce themes for music online store. With Arpegio, you can sounds up your music's to every corners of the world.

Music Store is elegant design free premium Word Press theme. Suitable for any niche especially for shopping, fashion and entertainment web sites. Options page at admin panel.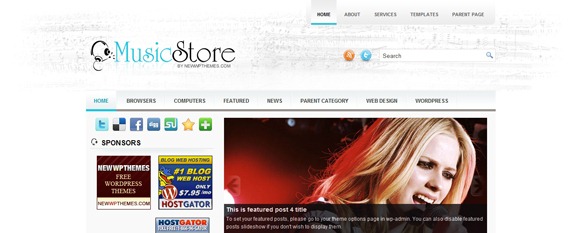 An official Shopify theme made by Pixellent.com.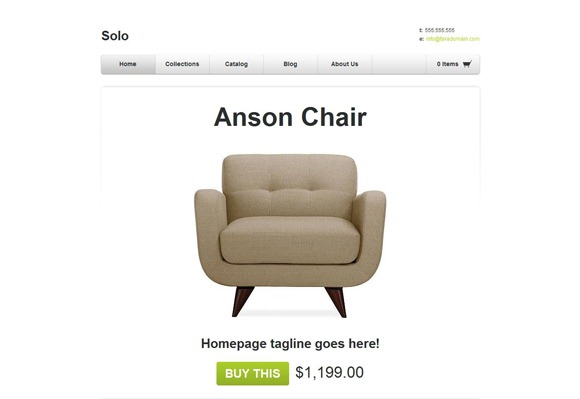 The New Standard is an official Shopify theme created by Pixel Union. Its clean and minimalist design makes it a suitable option for selling any type of product.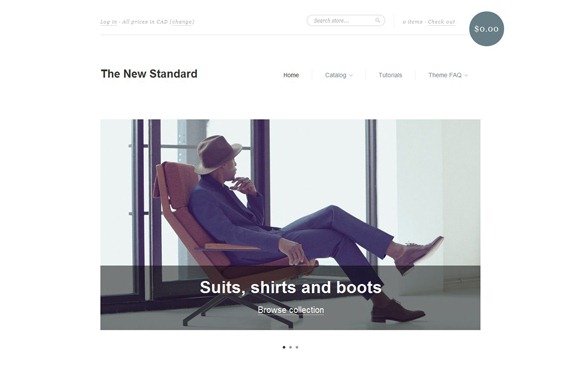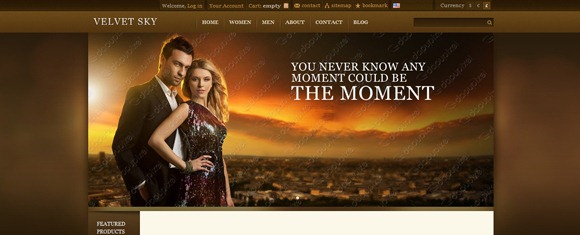 The
Telescope theme was the very first free theme ever released on Magento Connect! Telescope is a very simple theme that features a redesigned primary navigation and clean, whitespace layout.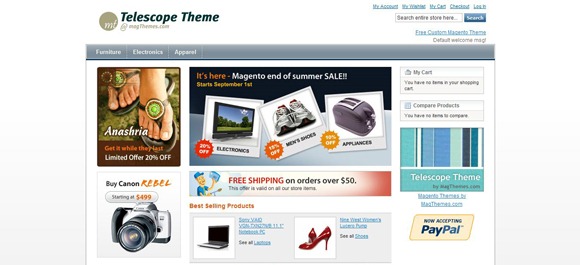 Monochrome is a clean and unique theme by Shopify's Alex MacDowell. This theme comes with two presets, but features a wide-array of theme settings which allow for further personalization.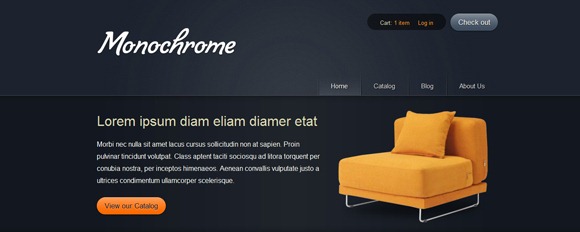 My Shopping is a free Word Press theme with featured content option and supports the post thumbnails. Suitable for any niche. Theme Options at admin panel.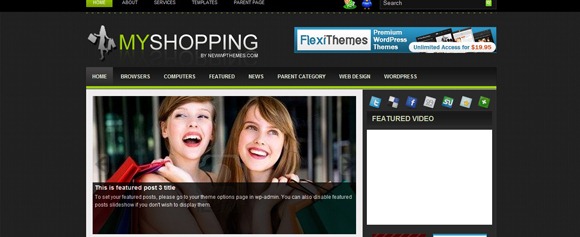 ---
Related Articles