30 Creative Business WordPress Themes
For a successful business an outstanding site plays a major role, Today a lot of creative professionals have realized this and use Word Press as the engine for building an online site. The ease of use of WordPress, the high number of portfolio styled themes and plugins available for building a professional portfolio web site makes the decision easy. 
Extensio is a clean, modern and Powerful Professional Premium Word Press Theme suitable for any kind of corporate / business website. It comes with an impressive jQuery homepage slider with unlimited possibilities and options.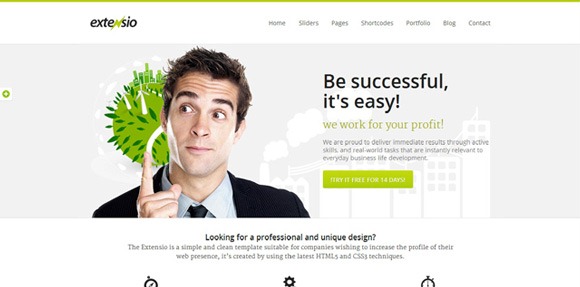 Pure Vision is a very powerful theme which suits both, users with no programming background as well as advanced developers. It will help you build your site in no time to your liking with minimal effort.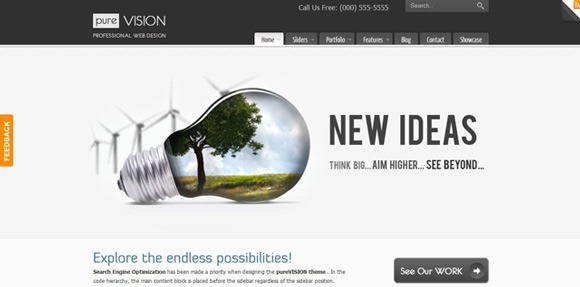 Try mee It's a responsive word press theme you'll love! Try it now on your devices. Clean and stylish corporate design is what you need to create perfect websites.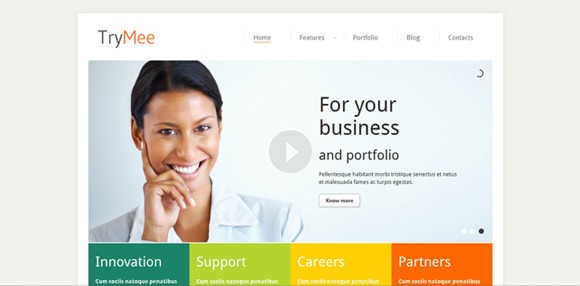 Classy is a premium Word Press theme created to meet your client's needs. It's a very clean and elegant business style theme that is super easy to use and customize.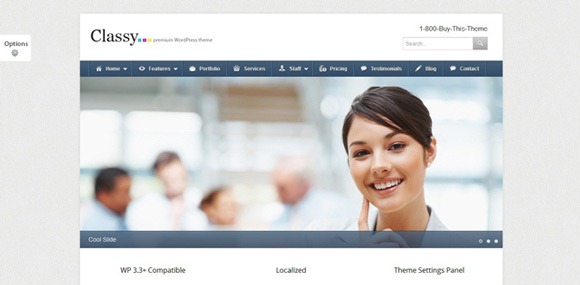 Tre Anni Business Theme is clean, elegant and professional Word Press theme that can be used as personal portfolio, business or for a blog website.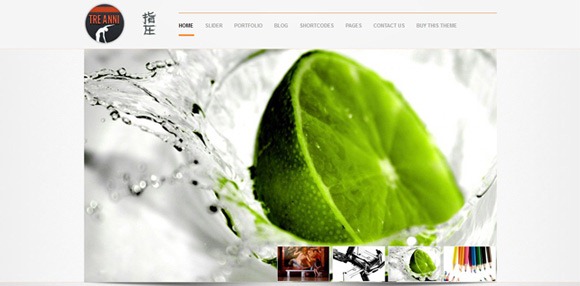 6. Cruz ($45)
A blend of clean and minimalist design style, exclusively crafted for modern business requirements and corporate web sites. You can equally use this theme for personal blogging, portfolio and freelance business ventures.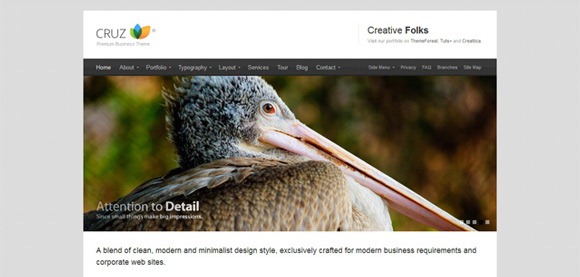 Ultra is a theme that is ideal for businesses  that want a very clean, elegant and professional website, however, with the custom portfolio and blog templates it is also an awesome website for personal portfolios and blogs.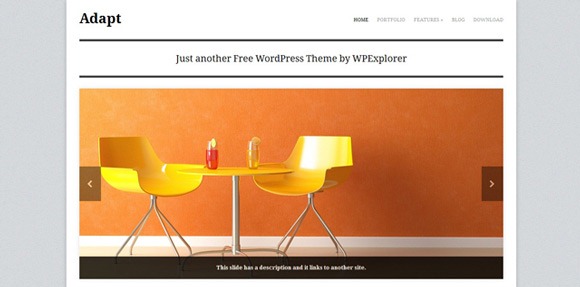 Display is a Word press Theme, best suited for Business and Portfolio sites. It comes with a fantastic 3D Image slideshow that can be controlled from your backend with a custom tool.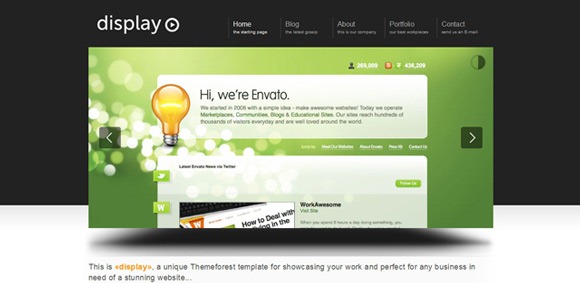 Ecobiz is clean,elegant and modern corporate and business Word Press theme that can be switched as eco/green business and portfolio theme.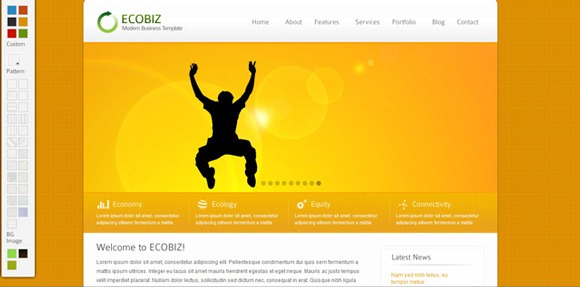 A top of the line business Word Press theme for any company owner that wants to be one step ahead the competition when it comes to their online presence.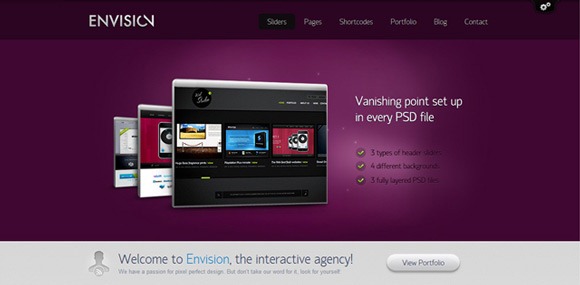 Barely Corporate is a clean Word press theme that couldn't be more easy to use. With a beautiful exterior and a backend that gives you ultimate versatility and freedom, Barely Corporate will have your website up and running in no time.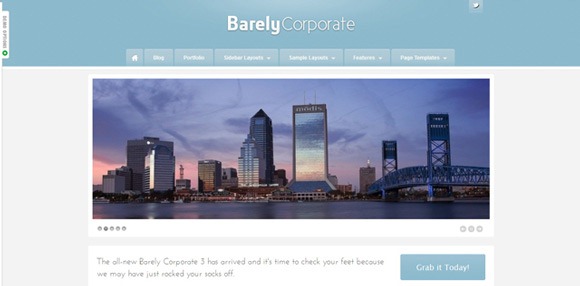 Chameleons are known for their ability to change the color of their skin. The patterns and color combinations you find in chameleons are almost endless, and our new theme is no different! Chameleon was created to be a simple and professional theme with loads of customization options that do not require web development experience to utilize.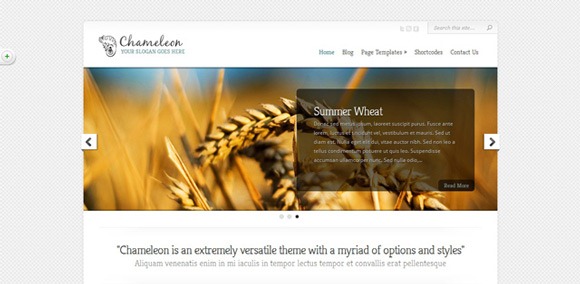 Ellora is a simple and clean Word Press Theme for any type of business or portfolio website. It comes with a plethora of options so you can modify styling and fonts directly from within the backend theme option panel.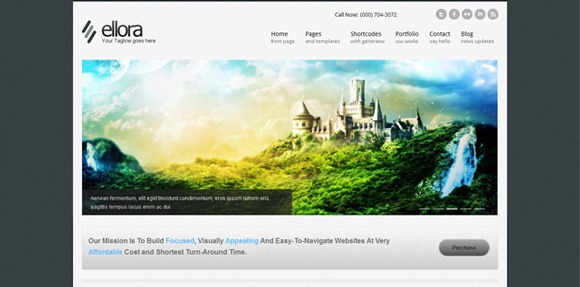 Avenue is the very best free real estate theme you will get your hands on. This theme is fully loaded like any premium real estate theme out there.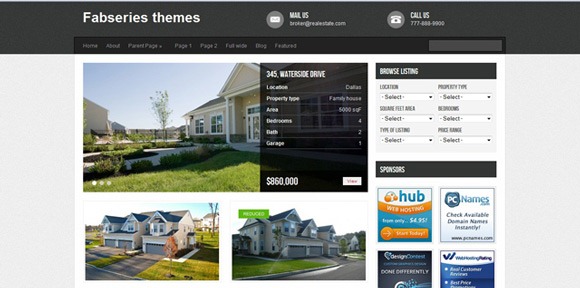 Complete is another Word Press theme created by me! I've built it with a very clean, modern and professional design that is very simplistic and content focused. Using custom post types, an advanced admin panel and meta boxes, the Complete theme will allow you to easily set up a business, portfolio and/or blog website.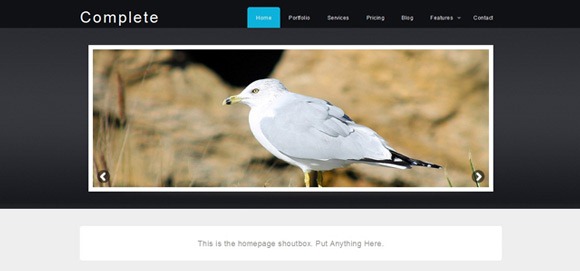 Thiel Word Press theme comes with elegant responsive design (adaptable to the visitors screen size), unique Elastic slider and takes advantage of new Word Press 3+ features such a custom post types (Portfolio, Slider, Services) or custom taxonomies.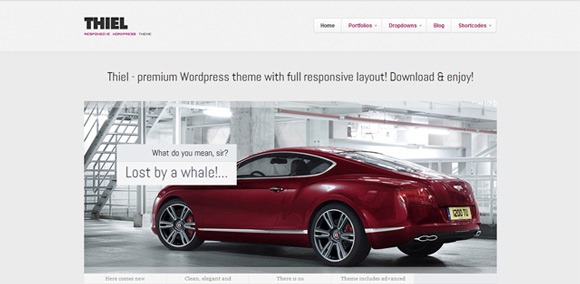 Studium is a powerful business corporate portfolio theme based on the custom Vam Tam framework and fully compatible with Word Press 3.3. It presents two subsets of features suitable to users with zero programming skills as well as advanced developers. Studium is the perfect match for your business with predefined styles, theme integrated short codes and widgets, multilingual support and flexible and awesome sliders.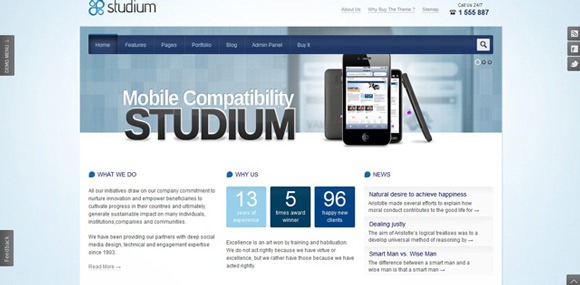 Thao Studio is a clean Free Business Word Press Theme suitable for company, corporate and business sites. Coming with featured posts option and theme options page, this free word press theme would be perfect for you website.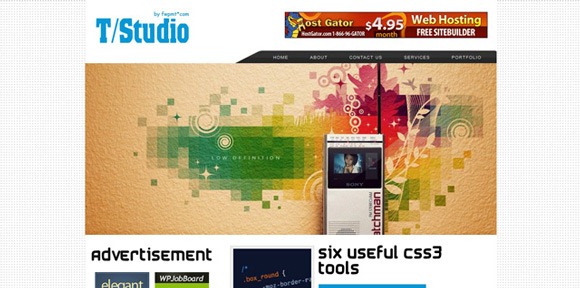 Prime is a professional Word Press Theme, that suits perfect for your Business and Portfolio website.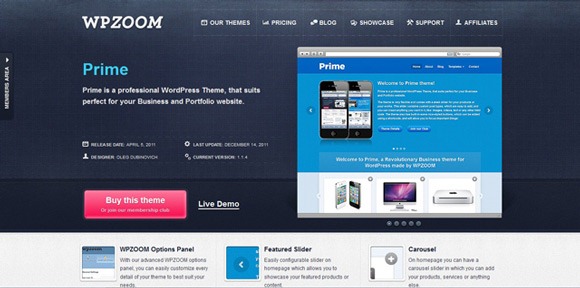 Shelf is a unique tumble log style theme featuring a fluid and responsive design with an original horizontal layout.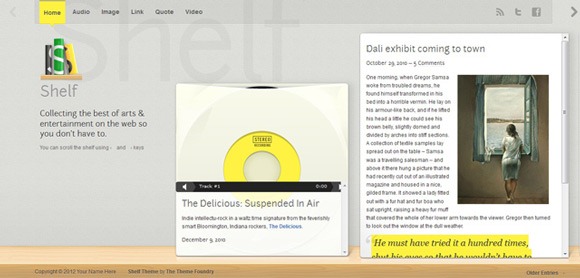 RT Theme 9 is best suited for business, corporate, service or portfolio websites.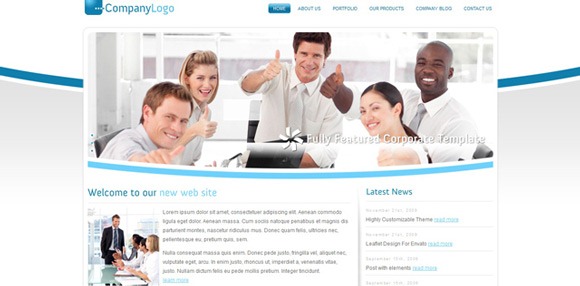 Powered is a modern business and portfolio Word Press theme that serves as a simple yet powerful solution for all sorts of corporate/agency websites. Whether you are looking for a theme for a small business with just a few services or a larger business with many more services/projects, Powered is a good solution.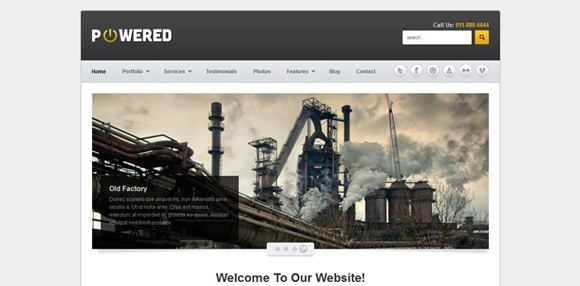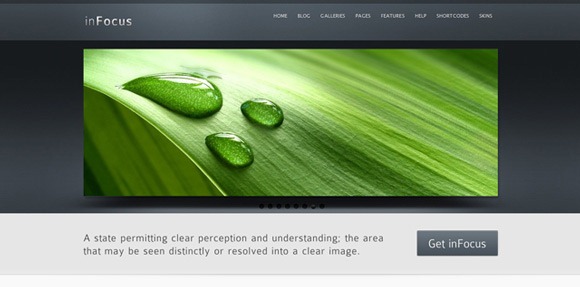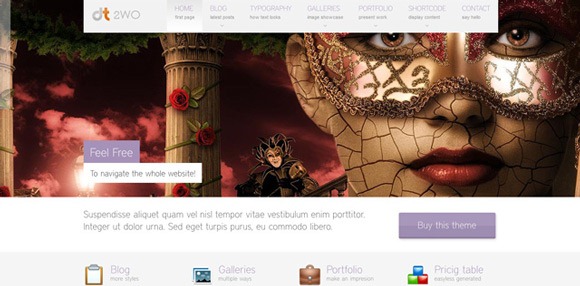 Maya Shop is a fresh Word Press theme that utilizes the powerful Jigo Shop and Woo Commerce plugins to create a versatile Word press powered shop, with unlimited layout options and unlimited skins. Make this theme your own.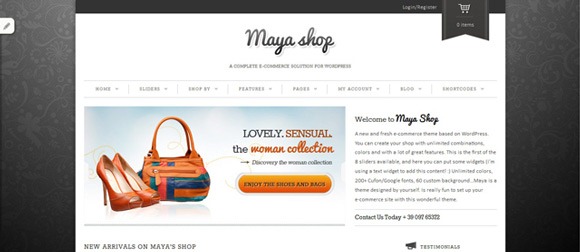 Flexum is a beautiful, flexible and responsive Word Press Theme targeted on users without programming skills and also for the experienced developers.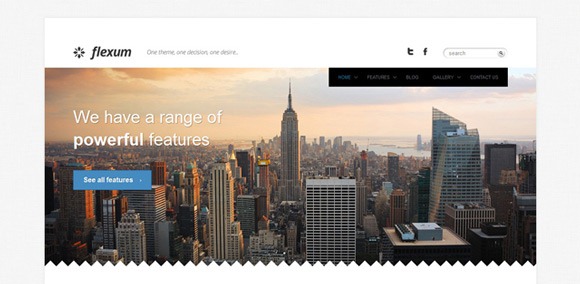 Flagship is a responsive Word Press Theme (try resizing your browser), suited for business websites and users who want to showcase their work on a neat portfolio site.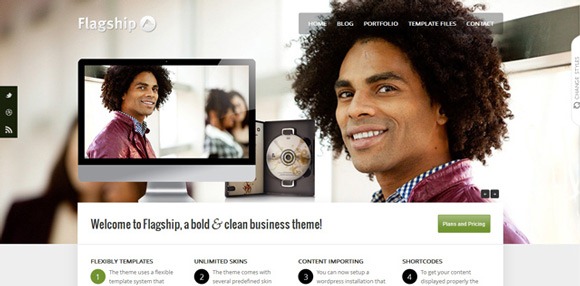 Karma is a Premium Word press Theme built on a highly intelligent framework. It's the only theme on Theme forest to feature the amazing new CU3ER v1 3D slider. Whether your a word press pro or just a beginner, you'll have absolutely no problems at all working with this theme.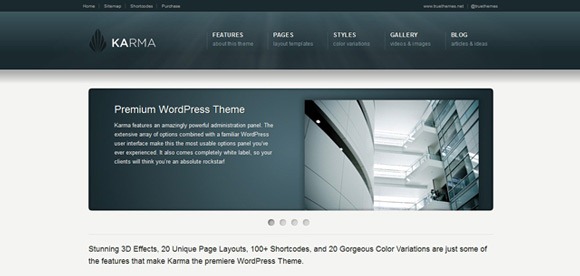 Greatio is a Premium Word press Theme, best suited for Business, Portfolio, Interior and Architecture sites. It comes with some JQuery scripts which makes it better view.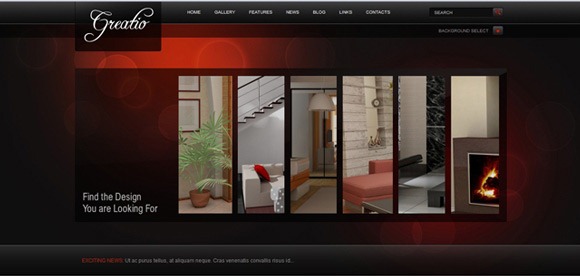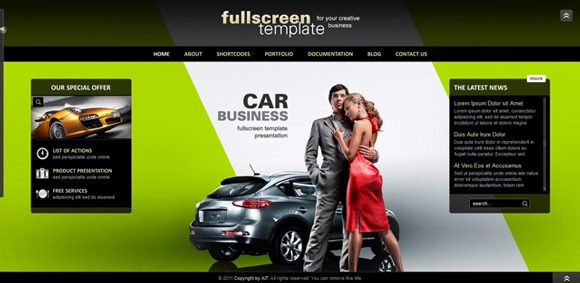 Hope you like my above collection, please post your valuable comments.
---
Related Articles