25 Very Useful WordPress Calendar Plugins for 2013
Time management is one of the biggest problems faced by business owners be they digital business or brick and mortar. There are too many things to do and when you do one thing you obviously can't do something else (MBA programs call this the "opportunity cost"). Therefore, to manage your time properly and make the most out of the few working hours that exist each day, you must find the best tools to help you manage your time properly. Enter digital calendars.
Digital calendars come in many forms to carry out different operations. Let's take entry no. 2 below – "All in one Event Calendar" by then.ly. Suppose you run a DVD store and you have created a WordPress website to promote your business. Now suppose you want to make your customers aware when that new Batman DVD will be available in your store or when can buy Britney Spears's new album. Installing the All in one Event Calendar plug-in is the solution. Once installed, you can mark the important dates on the calendar and it will be visible to everyone. Also, if someone is following your calendar then all your calendar updates will become available on their calendar too. That is, people who are visiting his website will also be able to see the updates of your store.
Like it? There are 25 more useful WordPress plug-ins that you should know about. I have collected all of them below. Scroll down and have fun.
Parses Google Calendar feeds and displays the events as a calendar grid or list on a page, post or widget.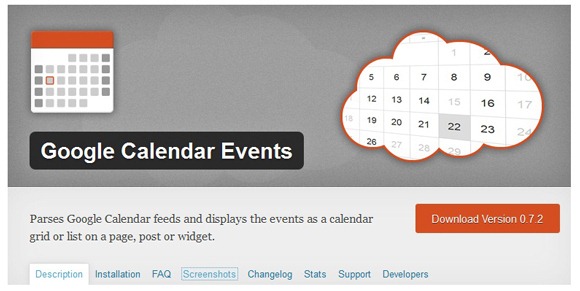 A calendar system with month, week, agenda views, upcoming events widget, color-coded categories, recurrence, and import/export of feeds.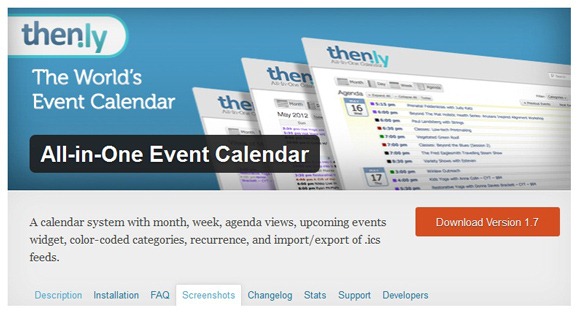 The Editorial Calendar makes it possible to see all your posts and drag and drop them to manage your blog.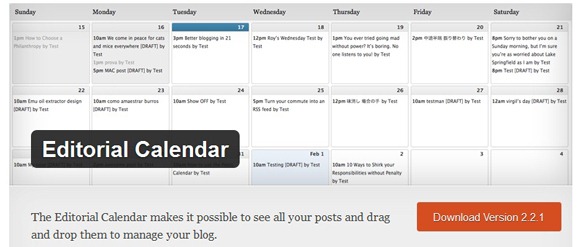 Booking Calendar – its plugin for online reservation and availability checking service for your site.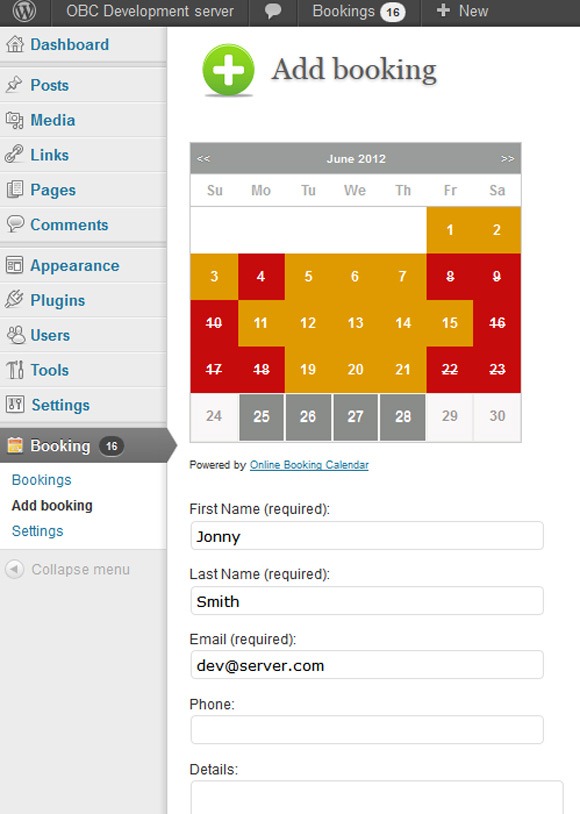 My Calendar provides event management and numerous methods to display your events. The plug-in can support individual site calendars within WordPress Multi-User, or multiple calendars displayed by categories of or locations for events.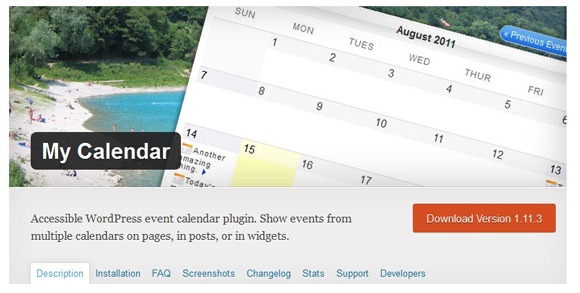 The Events Calendar is a fully featured event management system with multiple views, 3rd party integrations, and a slew of premium add-ons.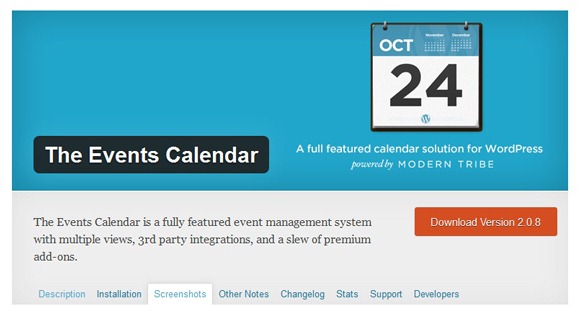 Events-Calendar is a versatile replacement for the original calendar included with WordPress adding many useful functions to keep track of your events. The plugin has an easy to use admin section that displays a big readable calendar and lets you add and delete events.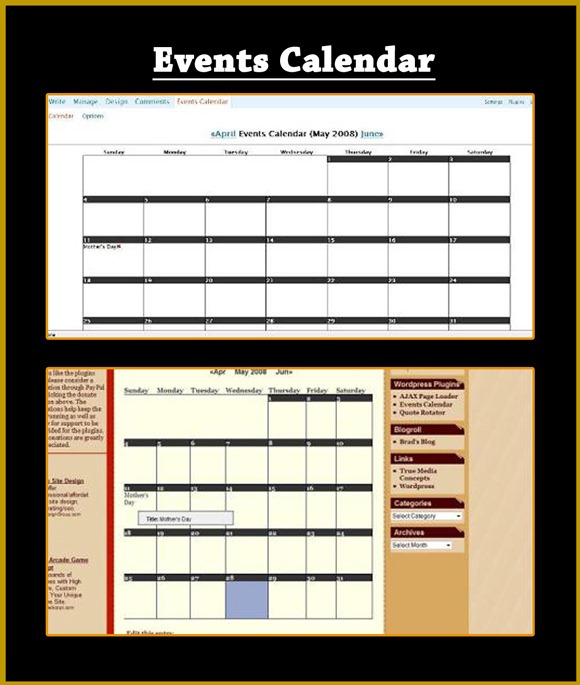 Provides both a Short code and a PHP Function that each return a message indicating the full name of the day of the week for a given date.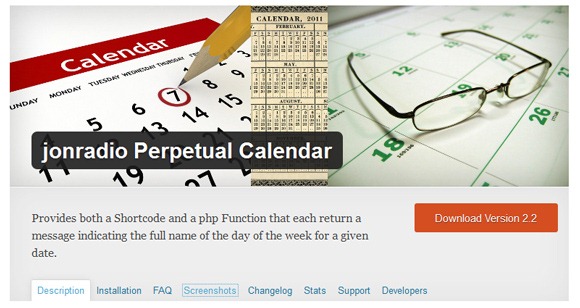 A powerful calendar with Month/Week/Day block and list views, "Today + Happening Soon", and a mini-calendar widget. Fully customizable.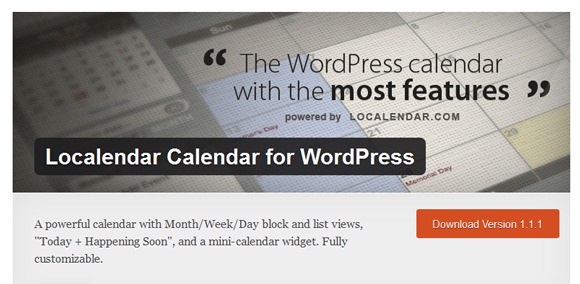 A simple Calendar plugin for WordPress that allows 2 separate calendars. This can be used as a drop-in replacement for the original Calendar plugin.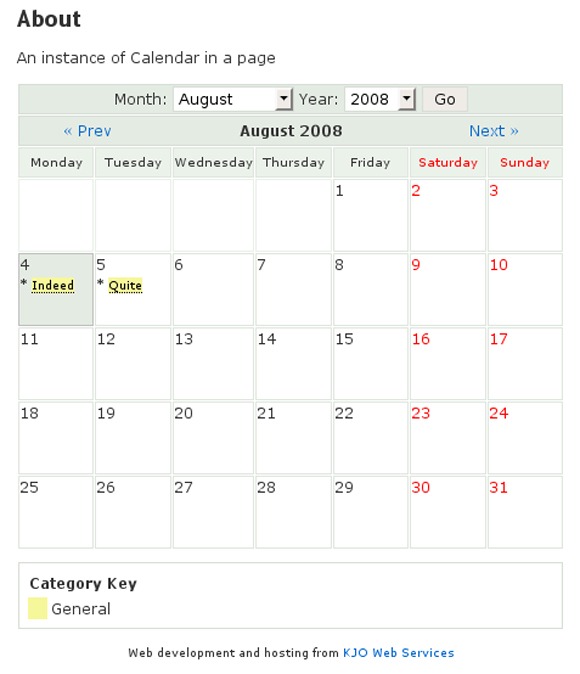 The Kalendi WordPress Plugin adds a high degree of flexibility to blogging. With this Plugin you can extend your blog to track multiple WordPress blogs. You are able to have cross-blog posts, manage events and much more. If you enjoy reading blogs by other authors, why not tell your viewers about these blogs? With the Kalendi WordPress plugin this is a simple task.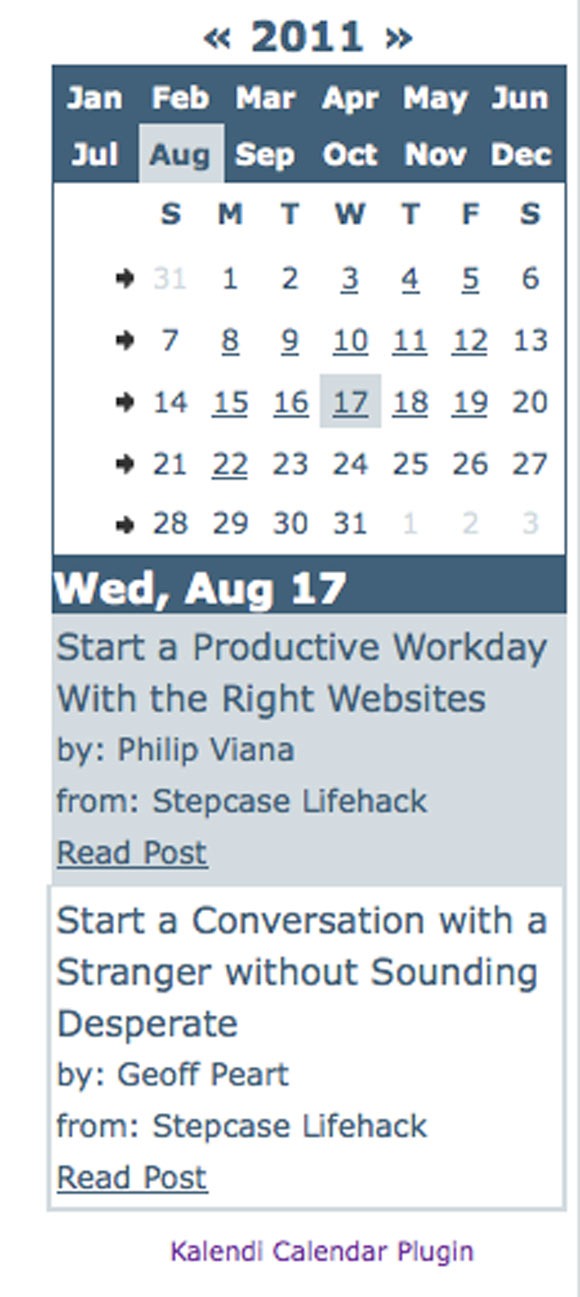 Appointment Calendar is a simple but effective plugin which enables you to take appointments on your wordpress blog. If you are a consultant/doctor/lawyer etc., you can harness the power of appointment calendar. Simply unzip and upload appointment-calendar directory to /Wp-content/plugins/ directory and activate the plugin. Use the short code [APCAL] to insert calendar into any post or page.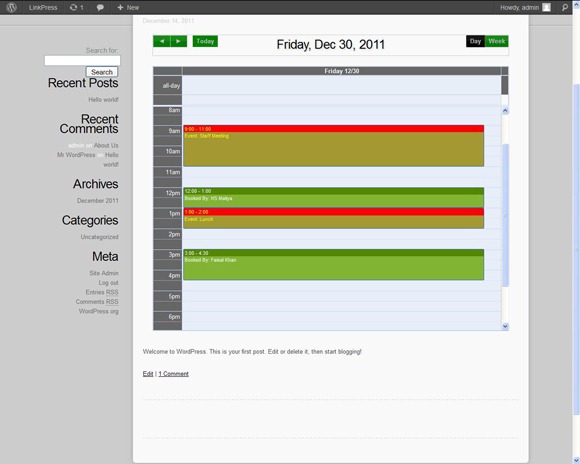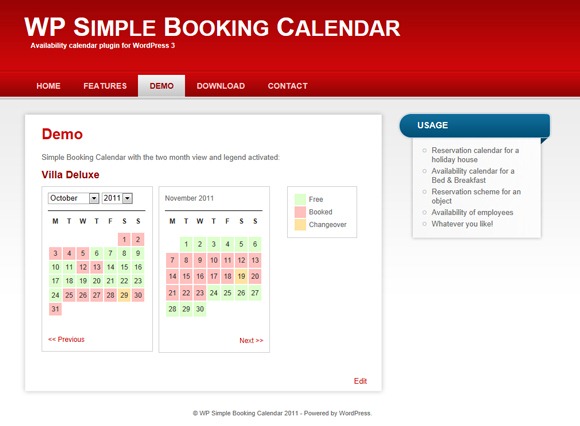 The Availability Plugin displays booking availability on a year by year basis. A full calendar year is displayed, with booked dates highlighted.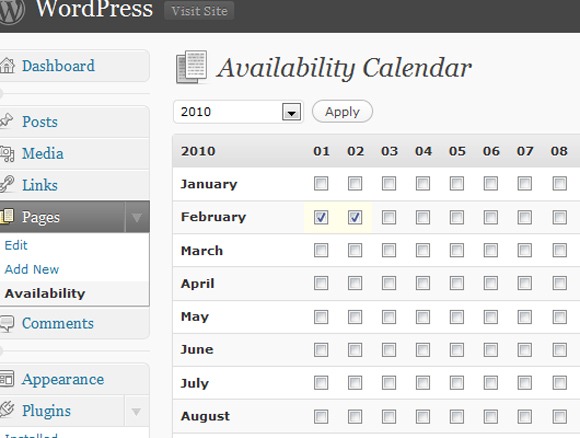 Event calendar plugin that allows you to add a nice-looking scheduler/planner with drag-n-drop interface, recurring events, Google Map integration.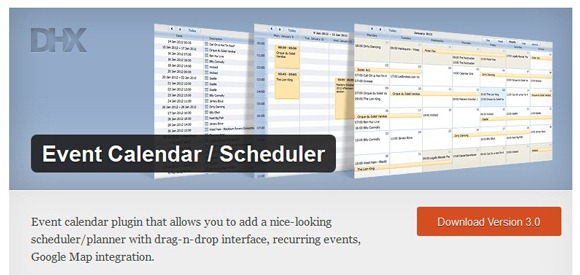 No matter what your business type, BookingBug is the perfect tool for managing schedules or appointments on an hour, day or week basis, or for running classes, courses or events.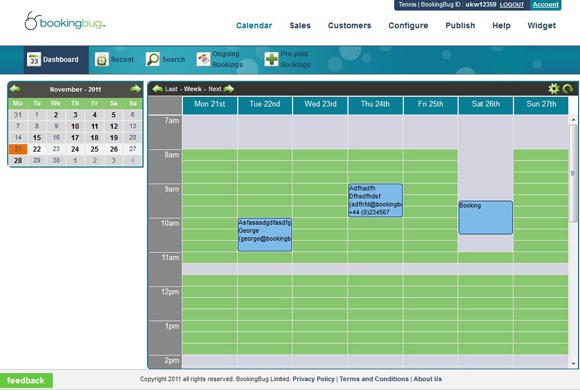 Calendar Archives is a visualization plugin for your WordPress site which creates yearly calendar for your posts. Create a new page (having 'no sidebars' template) for your calendar archive and insert the shortcode [calendar-archive] in the editor. Load this page and enjoy the view!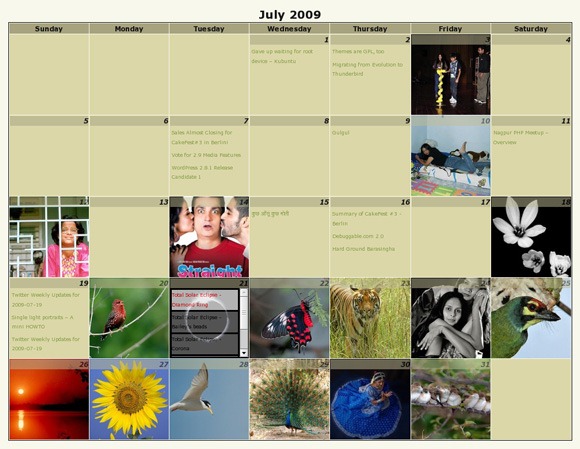 The Simple Events Calendar is a WordPress plugin developed to allow WordPress site owners to easily add upcoming events to their posts or pages. Every event is published and micro formatted with the hCalendar standard, thus fully semantic.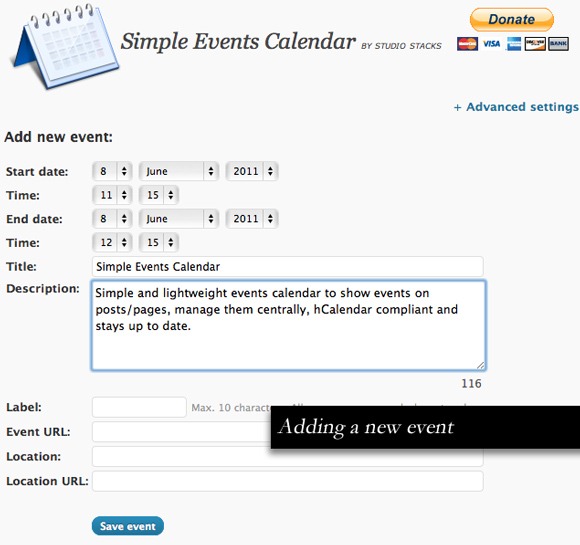 Premium WordPress Calendar Plugins
MagiCalender is a visual calendar jQuery script that will allow you to add important dates and upcoming events to your website using WordPress. It has a "smart" search feature, allowing you to search dates and event names. The script is XHTML compliant.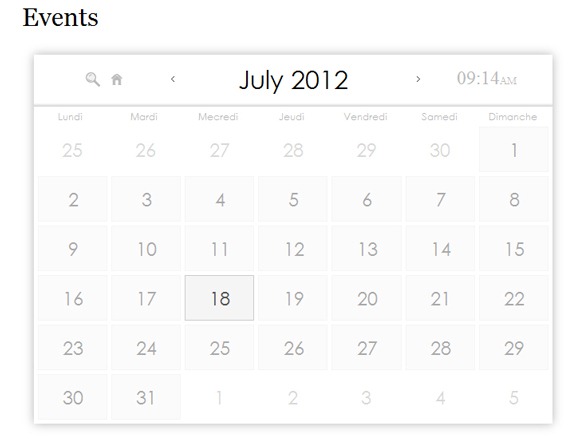 LBEvents is a plugin for WordPress that allows users to easily create and manage events and display them in a calendar. Insert calendar base on shortcode so it easy to add to any Post/Page. The calendar is very simple to install, implement and use.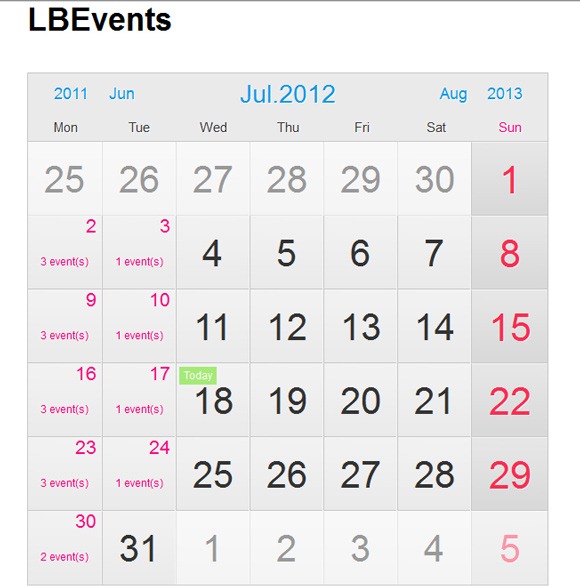 Every WordPress Installation has a default Calendar which will highlight the days that contain posts. But the calendar is very simple and somehow dull. That is why we took our premium designed Flash Calendar that is also the basic of our WordPress Events Calendar and used it to build a Calendar that is rich in design, animation and flexibility.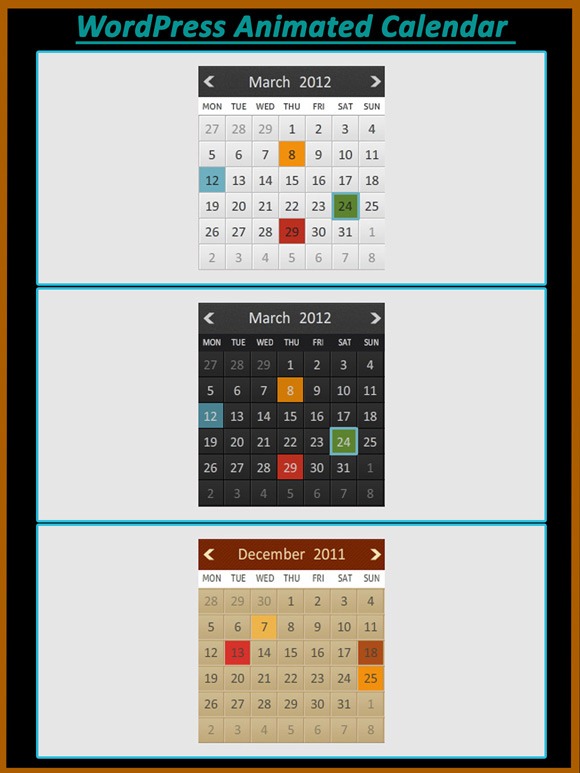 Event calendar plugin for wordpress that utilizes WP's custom post type. This plugin integrate event rite API to create paid events, add limited capacity to events, and accept payments for paid events or allow registration for free events. This plugin will add an AJAX driven calendar with month-view of events to front-end of your website.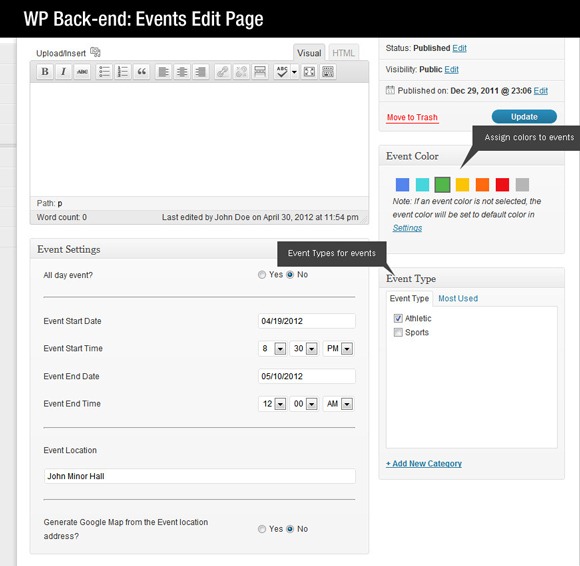 The "Post By Date Range" plugin makes post filterable by date. It can filter any type of post/page/custom post type and then builds the necessary interface using WordPress core functions to properly utilize it.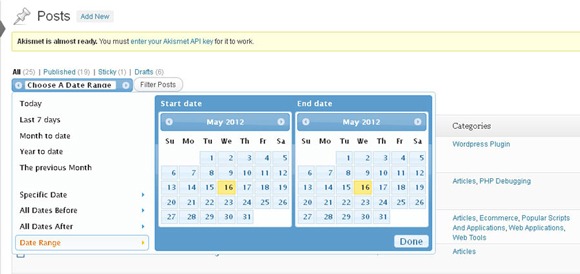 Professional and elegant plugin that adds an Event Calendar to your posts or pages.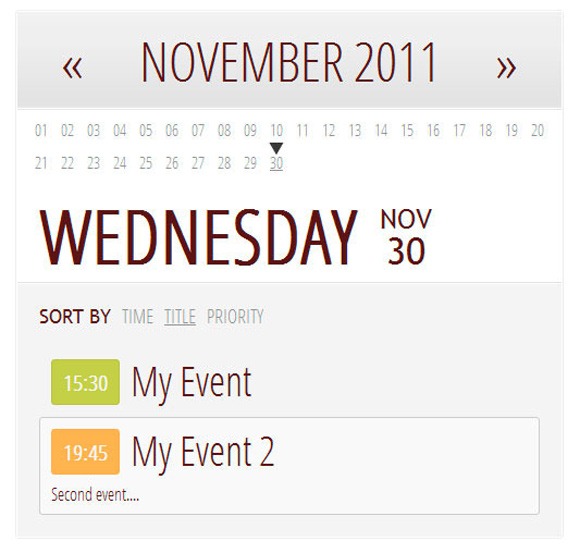 These days, using the fuzzy date/time (e.g. "3 minutes ago", "10 days ago") in websites has become a common. Twitter, Facebook, Gmail, you name it — all the big guns are following the trend.
Date Space is a powerful PHP library mainly used for calculating the amount of time between dates and produce the exact period of time in all time units (seconds, minutes, hours, days, etc.).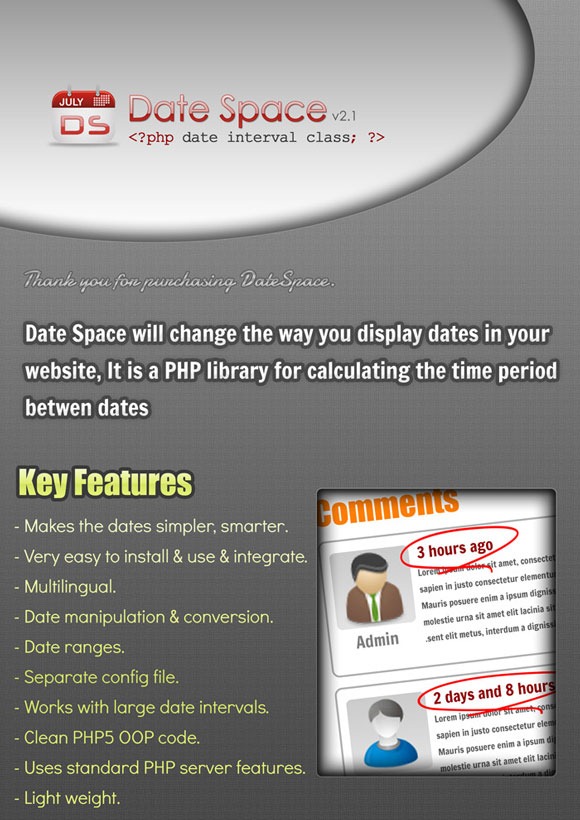 I hope you all liked the above collection of digital calendars. Let us know in the comments below which of the solutions you liked the most.
---
Related Articles