25 Helpful Twitter Plugins for WordPress 2013
Twitter is one of the most visited social networking platforms on the planet. WordPress is one of the most widely used blogging platforms. When the two meet, you can expect beautiful things to happen.
Below we present you with 25 helpful Twitter plugins for WordPress – Plugins can make your WordPress site do virtually anything.
Here's an example of what you can achieve with one of these Twitter Plugins for WordPress.
It is a common habit nowadays that people sign into their Facebook, Twitter, and Gmail accounts when they start their computer, and after checking their accounts they typically close all these web pages but do not sign out of their accounts. Instead they go on to work on new web pages and they occasionally return to their accounts to check any latest updates. Now there is a plugin named "Simple Twitter Connect", no. 5 below in this list, which enables you to log into your WordPress dashboard through your Twitter profile. Once you install the plugin and sync everything then you can login to your WordPress dashboard with your Twitter account. If you have the habit of being logged into your Twitter account all the time then you can log into WordPress by just a click of the button – you will just have to hit the "Sign in with Twitter" button and you will be in.
This is just one example of the power of the Twitter Plugins presented below. Scroll down for more info on these wonderful Plugins for 2012 – 2013.
Twitter is a great way to grow your websites traffic. With this plugin you can display an light box with a twitter like box. The result? More twitter followers.
The control functions such as connecting to a Twitter account and storing information on the tweets/blogs, can be accessed through the "Twitter Control" GUI in the WordPress admin panel.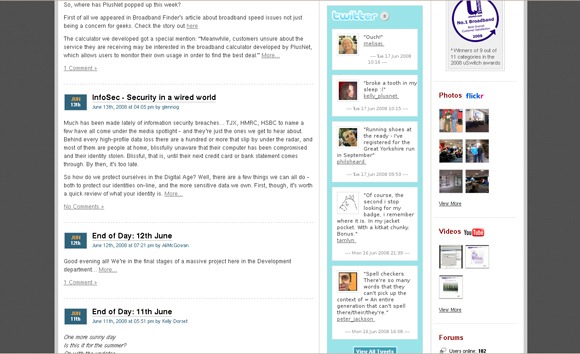 This plugin integrates the Topsy Retweet Button with WordPress blogs.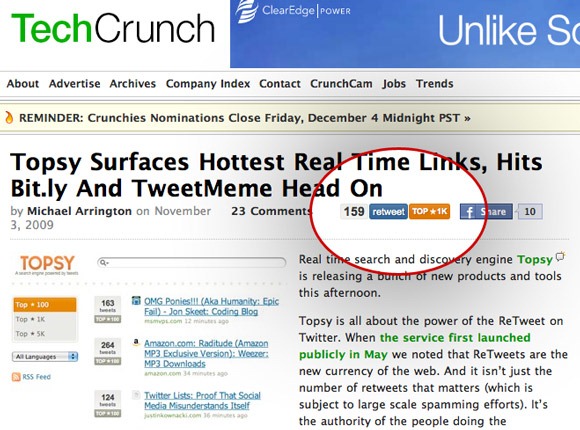 Tweet Blender is tag-aware and has support for multiple authors, lists, hash tags, and keywords all blended together.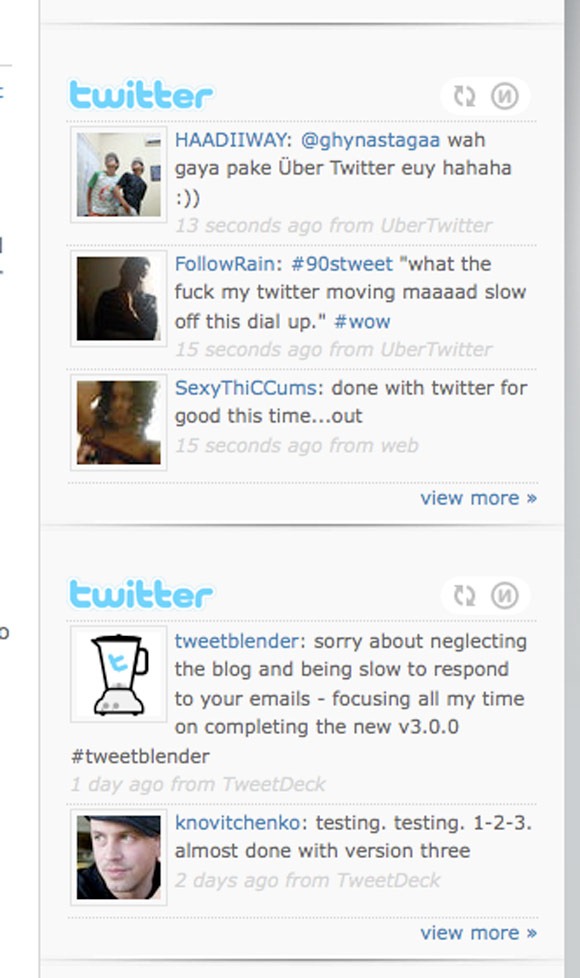 Simple Twitter Connect is a series of plugin that let you add any sort of Twitter functionality you like to a WordPress blog. This lets you have an integrated site without a lot of coding, and still letting you customize it exactly the way you'd like.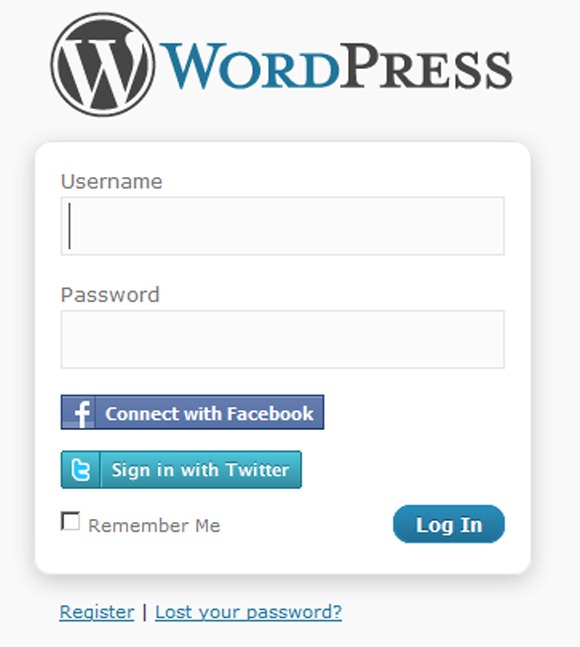 Tweetable is intended to help integrate Twitter into your blog. It can automatically tweet links to your blog posts as they are published. It can display your latest tweet in your sidebar and add a tweet meme widget after your posts.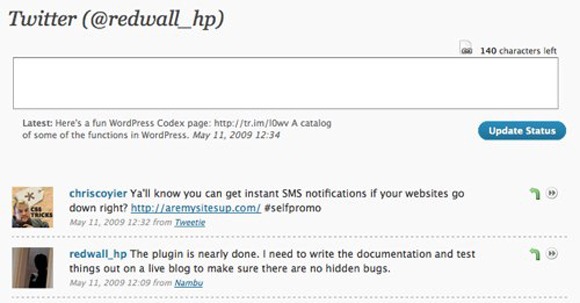 The Tweet Meme Retweet button is the defacto standard in retweeting – used by some of the biggest websites in the world including Techcrunch.com, PerezHilton.com, Break.com, CNET.com, Wired, Time Magazine and hundreds of other massive brands, in total it is installed on over 100,000 websites around the globe.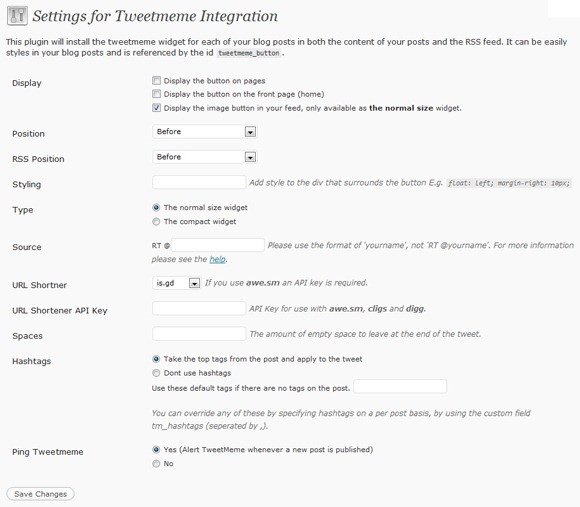 This plugin adds two widgets to your site: "Most Tweeted Posts" and "Recently Tweeted Posts". It depends on the Tweet backs plugin by Yoast, so make sure you have that plugin installed.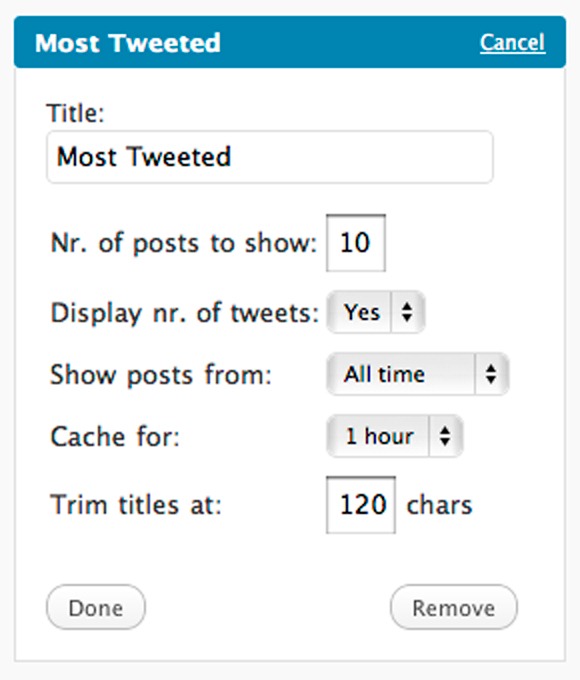 A widget that properly handles twitter feeds, including @username, #hash tag, and link parsing.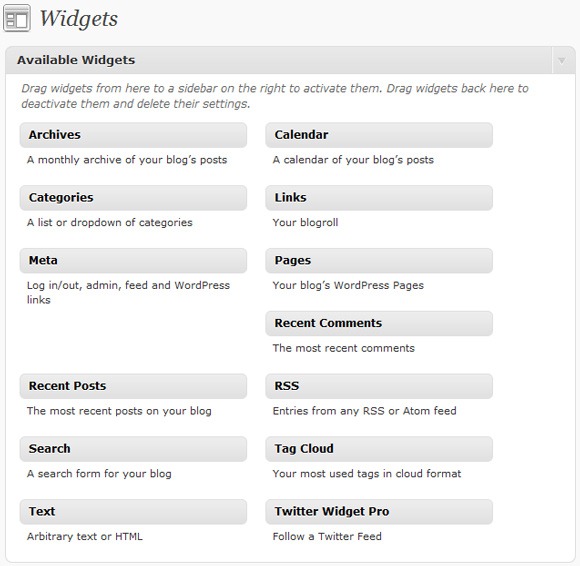 Twitter is everywhere. So why not in your WordPress Dashboard? WordPress Dashboard Twitter is a Dashboard Widget that displays Twitter @replies, direct messages, sent messages, Retweets, Friends Timeline and favorites the convenient way within your WordPress Dashboard. WordPress Dashboard Twitter turns your Dashboard into a Twitter client.

D
isplays your latest pictures from TwitPic in the sidebar of your blog. The plugin is widget ready and comes with many configuration options! Because every theme brings their very own style, TwitPic has very little preset css.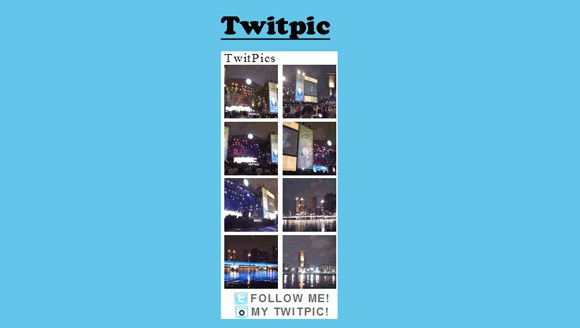 Add Twitter RSS is a simple plugin that adds your Twitter RSS link to the header of your blog. It allows your readers to easily find your Twitter feed.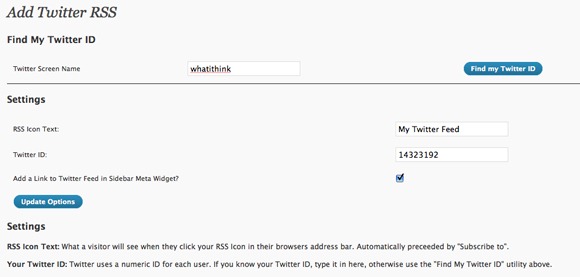 This plugin allows you to add Twitter-like @reply links to comments. When clicked, those links insert the author name and a link to the comment you are replying to in the text area.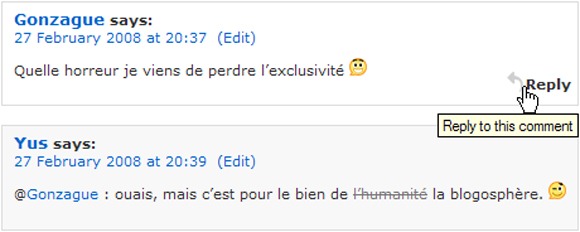 Tweet Old Posts is a plugin designed to tweet your older posts to get more traffic.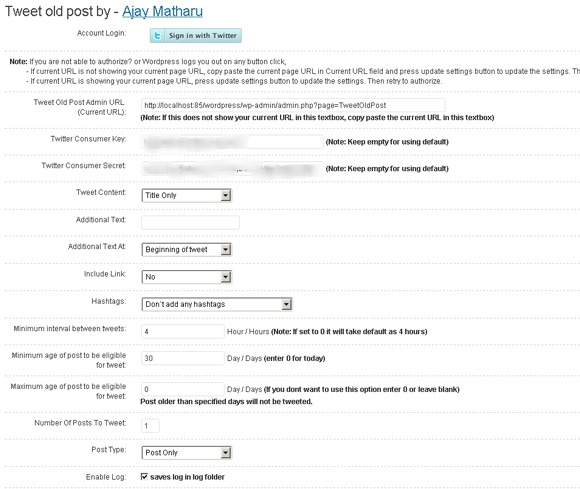 Tweet to Download for WordPress is here! Turn the Tweet and Follow buttons into a social download system for your site and drives tons of new social traffic and back links to your WordPress websites.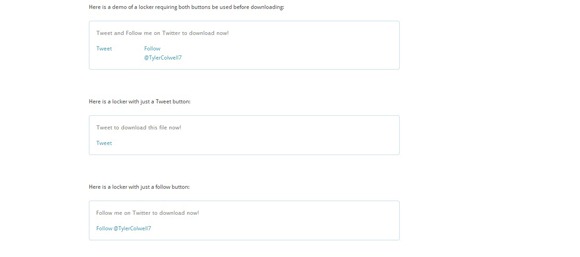 Twitter Counter plugin allows you to integrate Twitter Counter.com badges on your blog.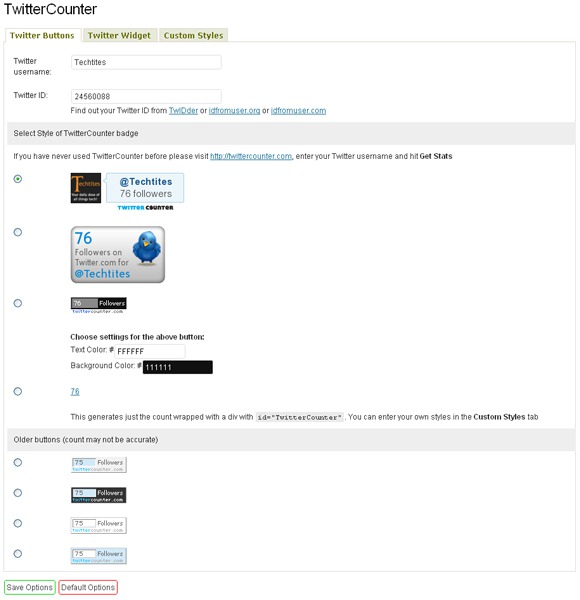 Twitter Embed requires no configuration, it works out of the box right after activation. Copy a link to a tweet on Twitter.com and paste it on a line by itself in your post or page editor.

This plugin lets you display your twitter followers in the sidebar (or anywhere else in the theme). The display is similar to Face book's Like Box.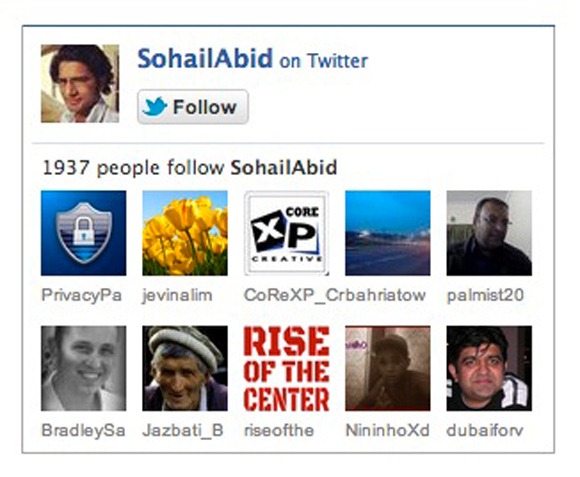 This plugin will add an extra field to your comment form so a user can add their Twitter username. A user configured 'follow me' link is then displayed along with their details on all their comments.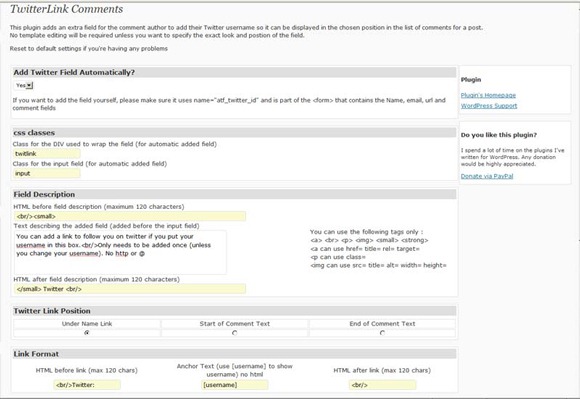 Twitter Comments system. Give to you readers the possibility to send comments via Twitter! Automatically retrieve Twitter Replies and/or Twitter Retweets to your Blog's Posts. These Twitter mentions are handled like Posts Comments, using WP built-in comment system.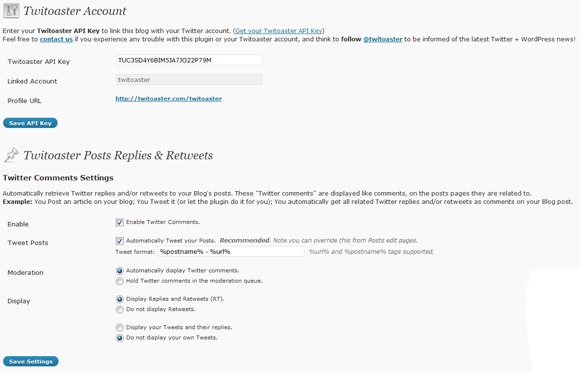 Twitter real time search plugin will scroll the most recent twittered content from your twitter account into your website sidebar. This widget displays the content using your twitter feed, and not just a display it will scroll the content one by one in the widget.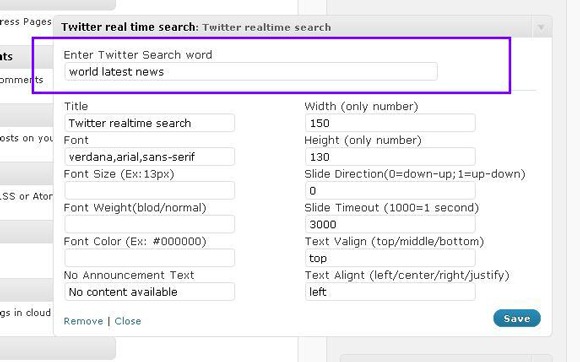 Twitter has provided a twitter and retweet button. This Plug-in adds the official twitter button to your blog articles, pages, archives, categories and rss.
The Twitter WPress for WordPress enables you to use the power of the Twitter API , on your own WordPress blog. Integrate the Twitter connect, the signup process using Twitter. Store your users Twitter tokens and update their timeline later. Display Twitter widgets and buttons with powerful short codes.

This plugin is a bridge between YOURLS, Twitter and your blog: when you'll submit a new post or page, your blog will tap into YOURLS to generate a short URL for it, and will then tweet it.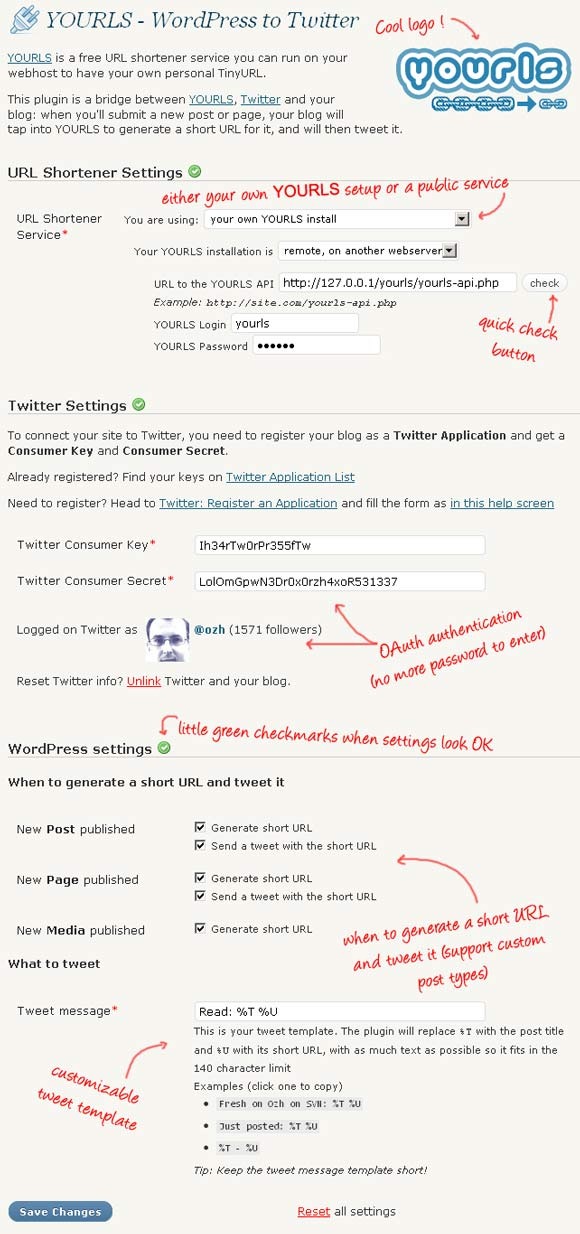 WP to Twitter posts a Twitter status update from your WordPress blog using your URL shortening service to provide a link back to your post from Twitter.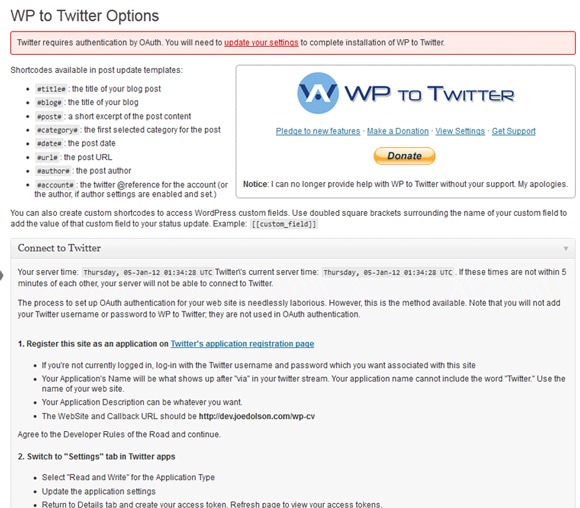 I hope these 25 plugins will help you work more swiftly and easily. Let me know in the comments below what do you think about the above collection.
---
Related Articles