25 Excellent WordPress Tumblog Themes
Tumblr is a popular micro blogging platform where people can make small posts, share links and images with others, reblog the posts of others, etc. It is a platform that sort of combines the features of a blog with social networking.

Tumblr is a great tool but ultimately it is only a micro blogging tool which means it sets limits on the data that you can upload. But maybe you have fallen in love with its design and you want to use the same kind of template on your "real" blog where you can do whatever you want without any limits or foundations. Tumblog is what you need.
What is a tumblog? To keep pace with cutting edge technology designers are designing themes that when installed and run on a blog make it look like a Tumblr blog. These themes are known as tumblogs. This "tumblog" should not be confused with "tumblelog". The latter word was used to denote the first micro blogs.
Below I present you with 25 excellent WordPress tumblog themes. Some of them are free to download and use while some others can be purchased against a payment. So scroll down and choose your favorite/s.
It is refined and elegant template with complex and precise combination of light gradients, shadows and rich functionality. It was created to serve you as unique showcase of your works with strong blogging component powered by Woo Tumblog.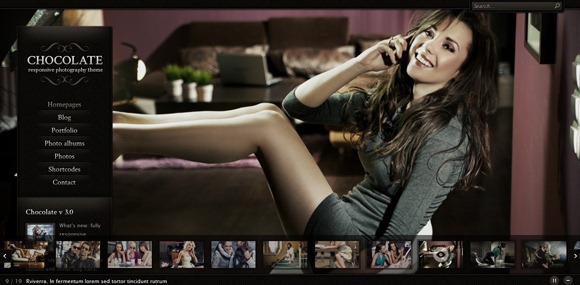 Writer has all it takes to be a really great option for bloggers that want a stylish and premium look for their personal blog.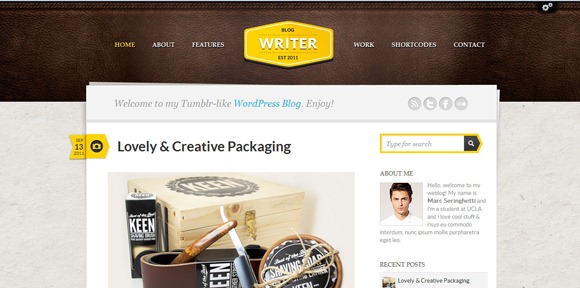 Grido is a new Tumblr like theme to join the responsive theme family.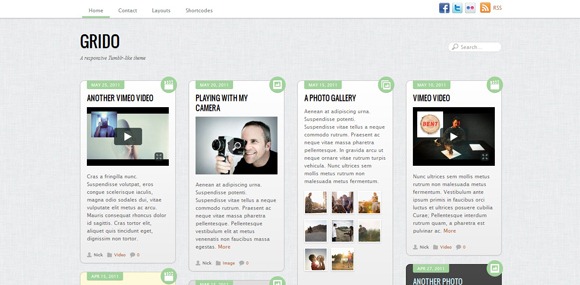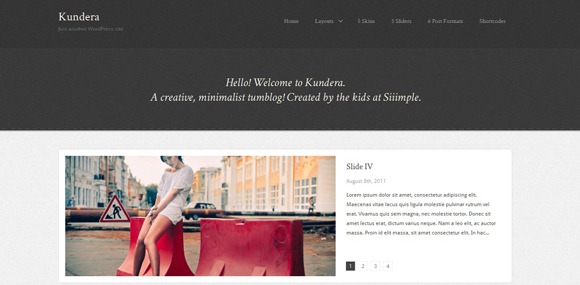 This is our special Child Theme, release at Word Camp Indonesia 2011 event. using coquette icons pack for tumblog tags icon, 18 High Resolution Acrylic Sponge Brushes from premium pixels for header and footer, using Silk Icons from famfamfam for icon list.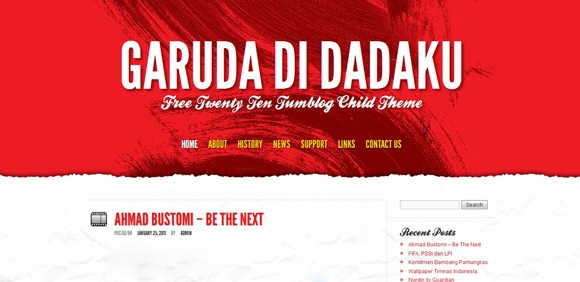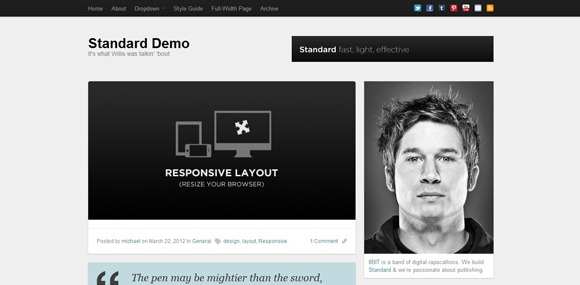 Tiny Blog is a Premium Word Press theme which uses the Wootum blog plug-in to make your Word Press site behave like a Tumblr site.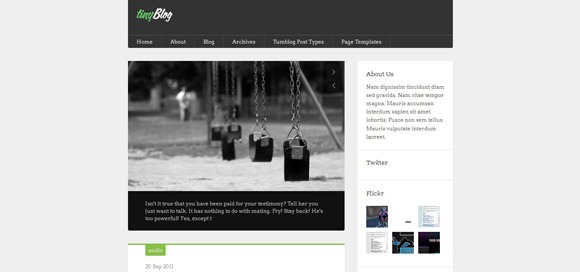 Here comes Tumble Press. All the stuff you do online will now be perfectly packaged with its pre-enabled Post Format feature. It's now easier than ever to create a Tumblr-like experience in Word Press.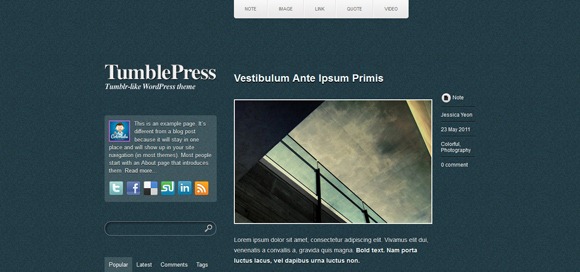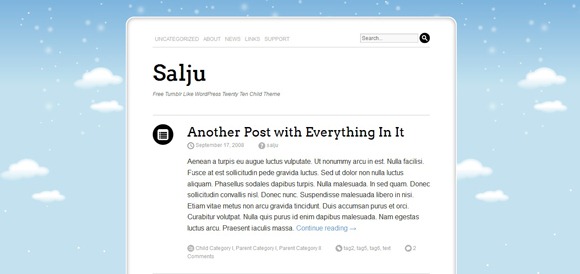 A minimalist, creative, tumblog-esque Word Press theme for artists, designers, creative portfolios, and avid bloggers.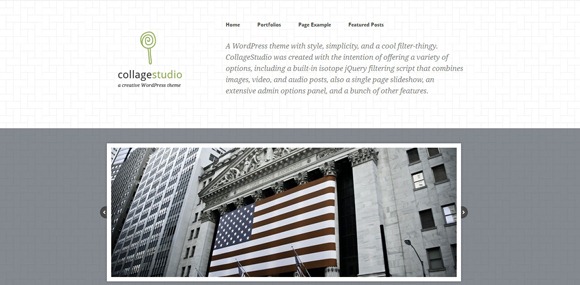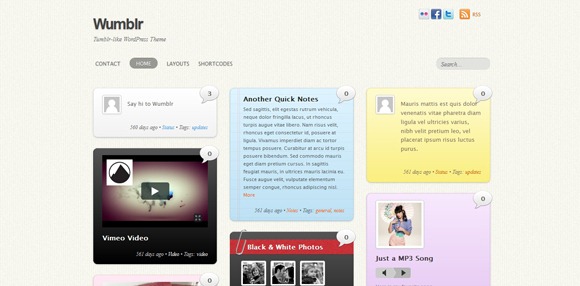 Minblr is a minimal Tumblr-like theme for Word Press. The layout design is liquid and responsive. This means the layout flows nicely across any display resolution.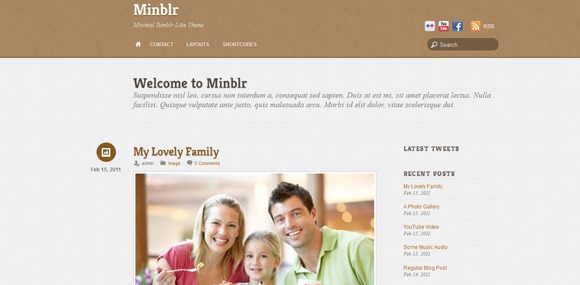 Tumblr is an impressive & very popular platform and now you can replicate that functionality & awesomeness on your Word Press-powered site with this theme. Using the Woo Themes – WooTum blog plug-in you can quickly create content using the dashboard widget and the Express I phone app.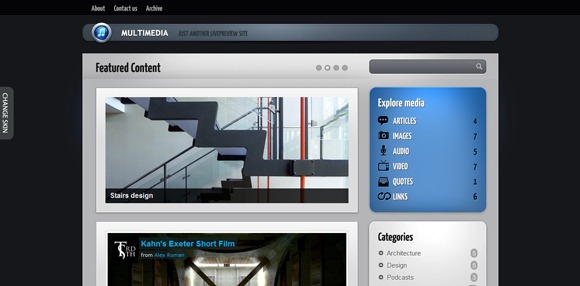 14. Peak ($40)
Peak is a clean and powerful portfolio Word Press theme with a brilliant Tumblog. Whether your a photographer, an artist, a web designer or a really creative person, Peak is great way to showoff your work.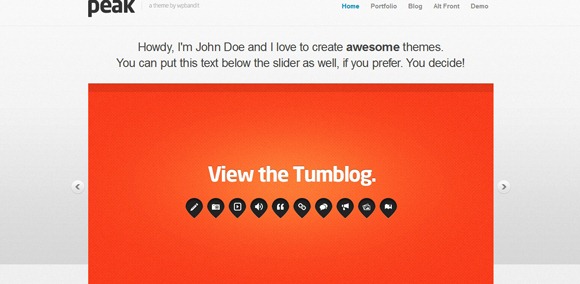 15. Memo ($50)
Memo is a super-awesome tumblog style Word Press theme with a clean, minimal design. If you're looking to get started with micro blogging then Memo will be right up your street.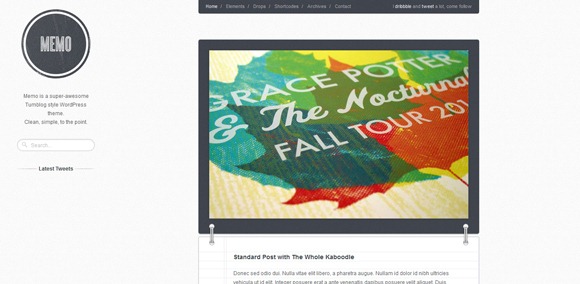 This is a clean, modern, powerful Word Press tumblog-style theme designed for a wide variety of uses from bloggers to design portfolios. The responsive web design adapts from large to mobile screens, just resize the browser window to test it out, no additional setup required.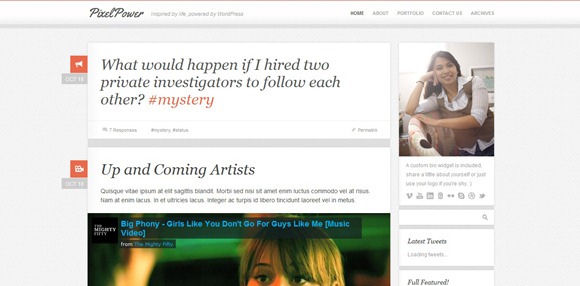 Fast Blog is a Word Press theme with some extra tumblr-like features. It's perfect for easy blogging and thanks to the Woo Tumblog plug-in (included) you can add posts quickly even from a mobile phone.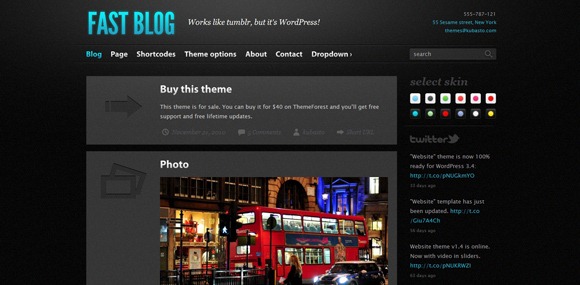 Rough Print is bursting with character and is perfect for those not looking for a mainstream design. This theme utilizes the Word Press post formats feature in a tumblog style way.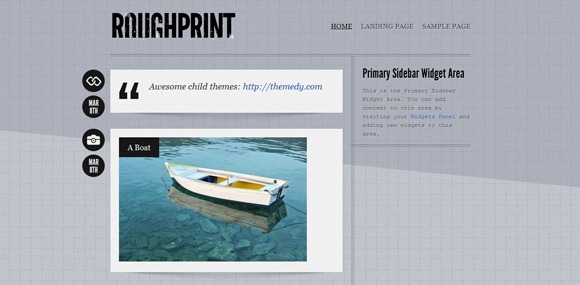 19. Typo ($45)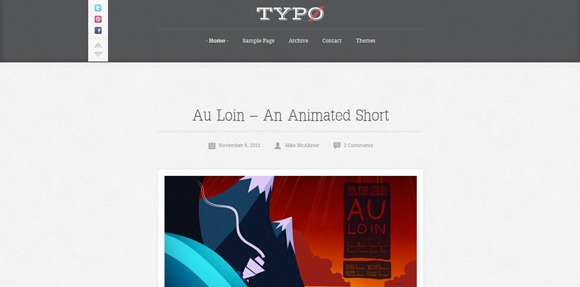 The Tumble Theme is a "Tumblr" style blogging theme for Word Press. The theme takes advantage of Word Press post formats, providing a variety of post styles such as video posts, status updates, quotes, galleries and more.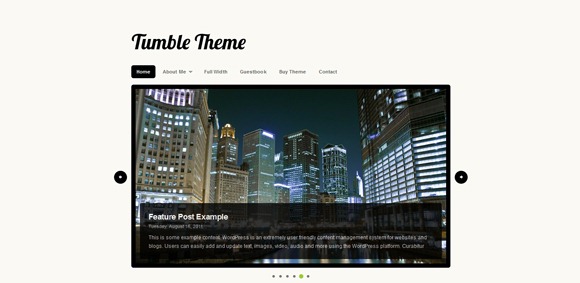 Light Bright makes it easy to share your daily life through it's tumblr-style post types. Using the custom post types/taxonomies added in Word Press 3.0, the theme adds special integration options for photos, video, audio, quotes, notes and links.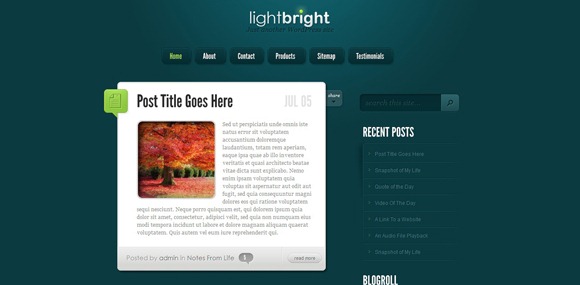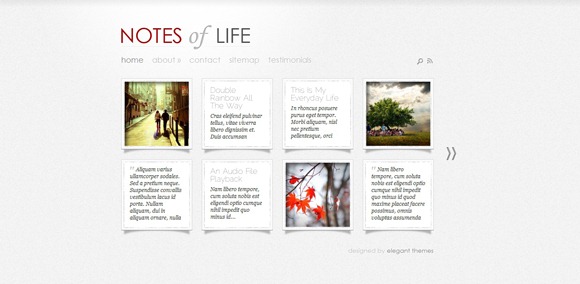 Copilot is a Word Press theme which takes advantage of Word Press post formats. Quickly and easily publish your images, videos, galleries, quotes, links and more. You can also just use the theme as a regular Word Press theme.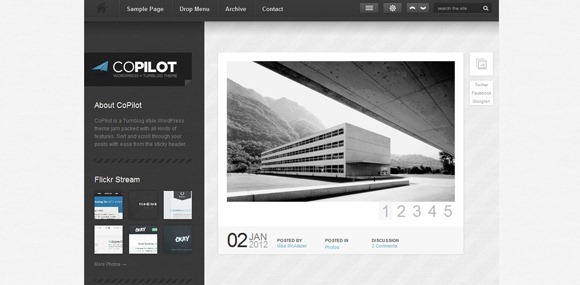 Shelf is a unique tumblelog style theme featuring a fluid and responsive design with an original horizontal layout.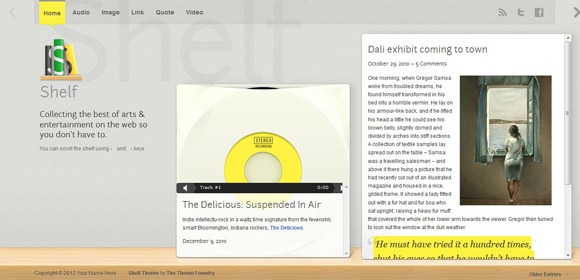 Black Sakura WP is a clean and trendy-looking Word Press theme which uses Woo Themes Tumblog plug-in to create a Tumblr-like post types. You can post from WP Dashboard widget or iPhone Express App.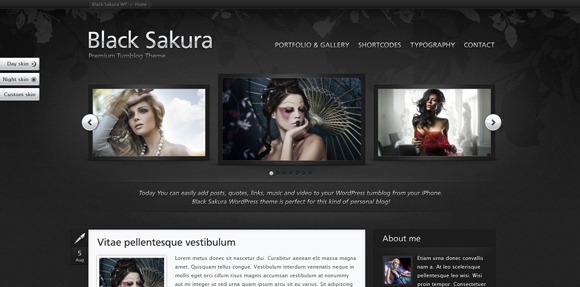 I hope you liked this attempt of imparting a Tumblr look to your WordPress blog. Let me know in the comments below what do you think about the above collection.
---
Related Articles