20 Useful Admin Plug-ins for WordPress
Do you know what makes WordPress the number one choice amongst bloggers? Although one can list many reasons but one of the most prominent in the list will be the number of plug-ins it supports. WordPress currently runs more than 20,000 plug-ins that have been downloaded more than 30 chore times! This is both good and bad news. Good news because you will have a lot to choose from. You will almost every time find what you need. Bad news because amongst such a vast ocean of plug-ins it is easy to get lost and drowned in the information overload. To help you out we present you with 20 WordPress admin plug-ins that we feel are the best in their niche. As the name suggests these are admin plug-ins i.e. they will help the administrator of the WordPress blog to operate the blog in a better and more efficient way.
For example, let's say that you are fed up with all the clutter of the unnecessary and superfluous windows and bars that occupy your WordPress dashboard. Try Ad minimize, listed in the first position below. This plug-in allows you to compress windows to allow more content to be substituted in its place. Obviously different people have different priorities. So with Ad minimize you can customize your WordPress's dashboard the way you like.
Besides Ad minimize, there are 19 other useful plug-ins that, I think, you should know of. Scroll down and check them out.
Visually compresses the administrative header so that more admin page content can be initially seen. Also moves 'Dashboard' onto the main administrative menu because having it sit in the tip-top black bar was ticking me off and many other changes in the edit-area.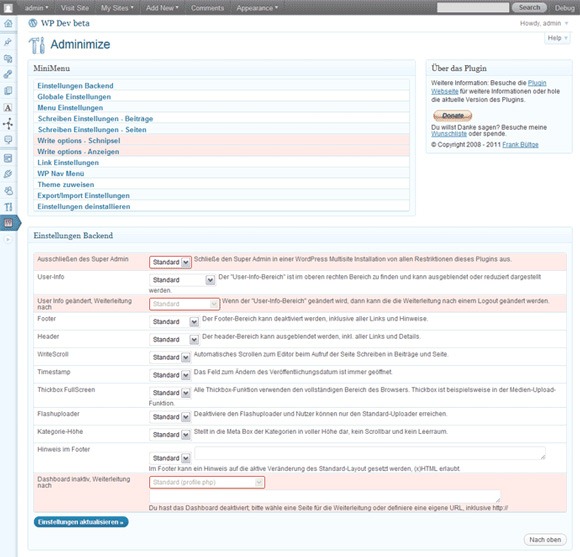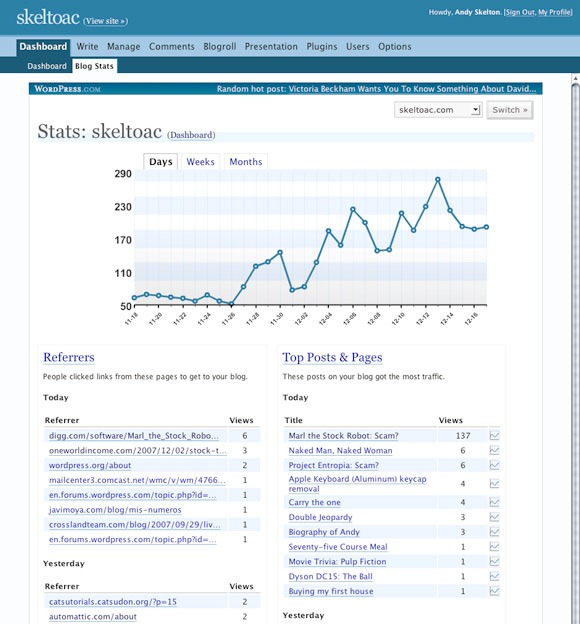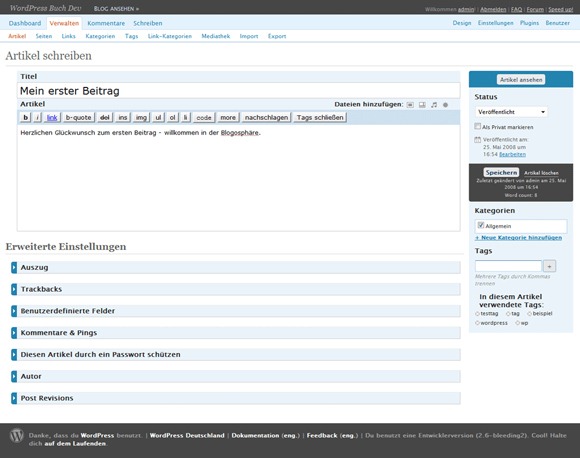 It's important for a non technical administrator to be able to diagnose server related problems in WordPress but also rapidly retrieve feedback regarding their web server. This simple plug-in adds an option to an administrator's Tools menu which displays standard phpinfo() feedback details to the user.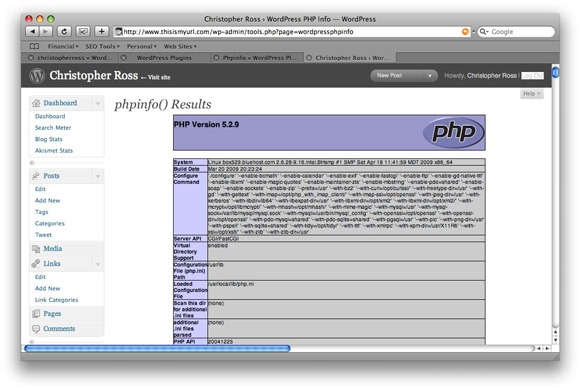 This plug-in uses a combination of Word Press hooks, CSS (when possible), and Java script (last resort) to removed specified admin interface elements.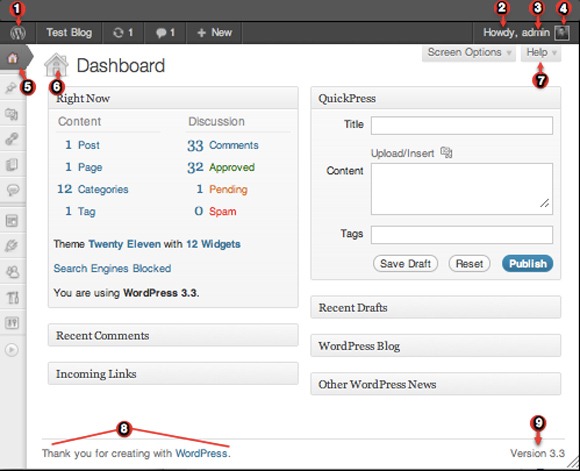 WordPress doesn't make it easy to see when your posts are scheduled. The editorial calendar gives you an overview of your blog and when each post will be published. You can drag and drop to move posts, edit posts right in the calendar, and manage your entire blog.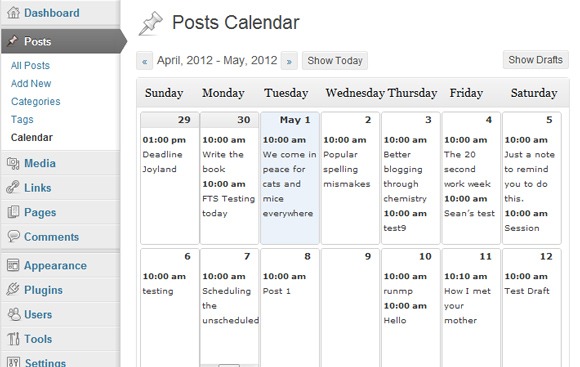 This simple WordPress plug-in allows users to add quick menu items to the WordPress sidebar. It's designed to help web masters have easy access to external pages such as Analytics and shopping carts in their WordPress admin panel.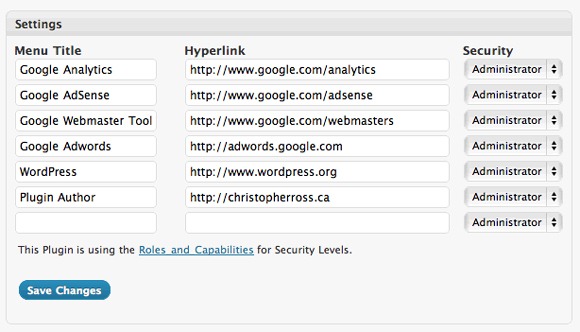 Send and receive e-mail messages on the administration panel and optionally receive SMS messages containing the sender, subject and (part of) the text when new messages or comments arrive.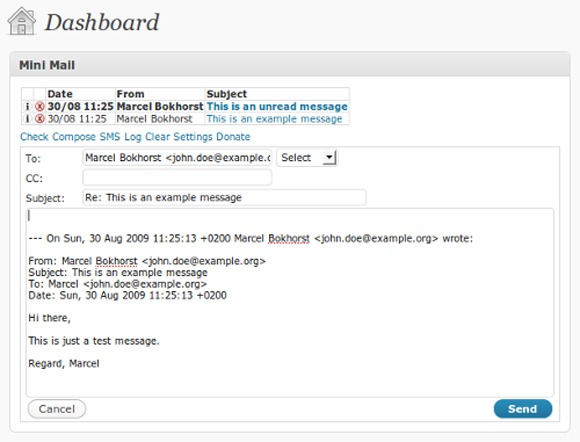 The Easy Admin Color Schemes plug-in allows users to easily customize the colors of the administration interface for Word Press.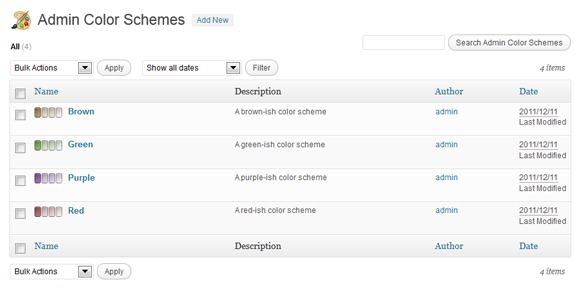 The lazy and the productive will love it all admin links available in a neat horizontal CSS driven drop down menu. No need to click on "Manage" then "Pages" to edit pages.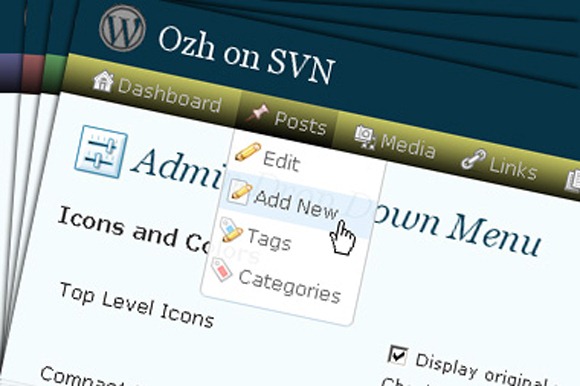 The Custom Admin Branding Plug-in allows you to brand and customize the WordPress administration area for clients or for personal use. You can display custom images and styles for the login screen, admin header and footer.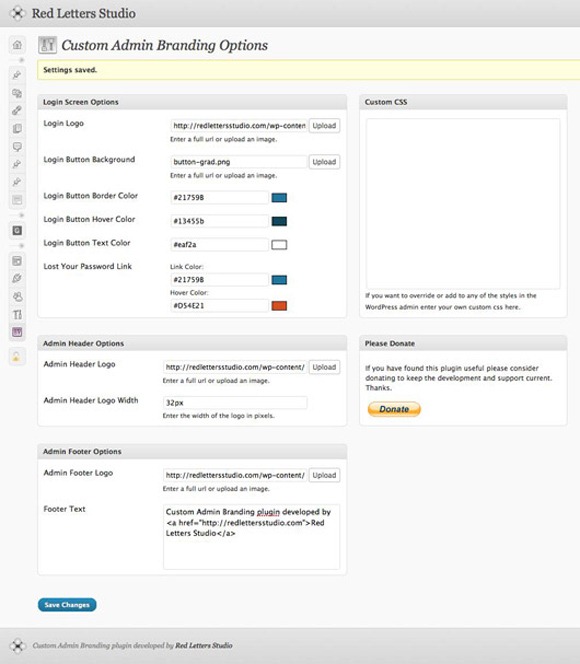 The new WordPress Admin panel is organized fairly well, however when it comes to editing posts or pages quickly without having to open each post or page in a new tab or window, it isn't a very efficient process.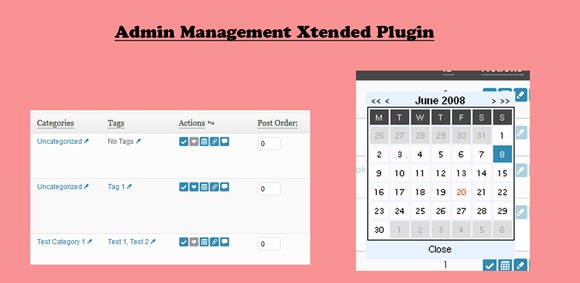 Admin Menu Editor lets you manually edit the Dashboard menu. You can reorder the menus, show/hide specific items, change access rights, and more.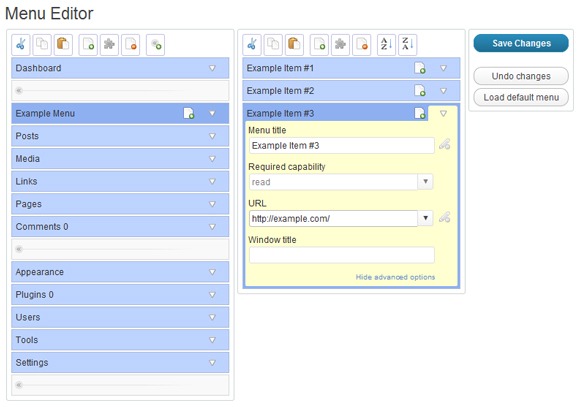 This plug-in adds a graphical chart of the Fire Stats statistics plug-in on the admin dashboard.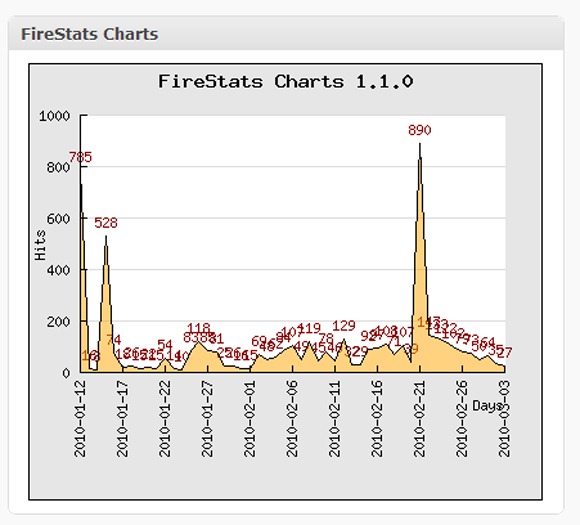 WordPress Tweaks is a powerful yet simple plug-in to help you push the boundaries of WordPress by fine-tuning its many aspects. This multi-purpose plug-in specializes in simple toggle-on/off changes and dropdown selections.
WordPress Admin Notepad is a plug-in for word press 3.0+ that allows selected user group to view or edit notes as long as they are logged into admin panel.

Theme Test Drive Word Press plug-in allows you to safely test drive any theme on your blog as administrator, while visitors still use the default one.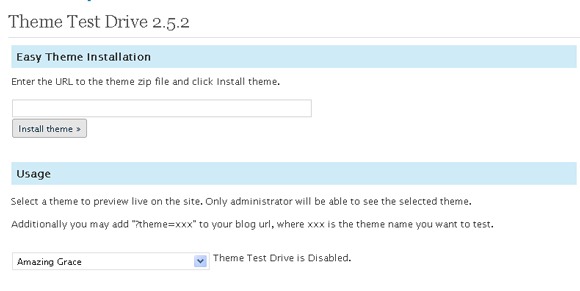 This plug-in allows Admin users the ability to add custom CSS and JavaScript directly into individual Post, Pages or any other registered custom post types. You can also add classes to the body tag and the post container. There is a Global settings page for which you can write Scripts and Styles for the entire blog.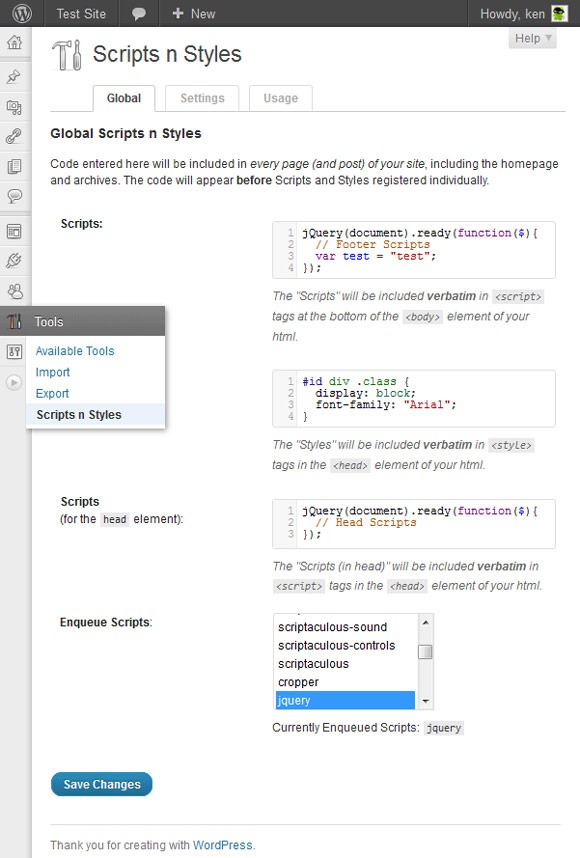 Once the plug-in StatPress has been activated it immediately starts to collect statistics information. Using Stat Press you could spy your visitors while they are surfing your blog or check which are the preferred pages, posts and categories.

Allow users with access to the administration section to hide inline documentation and help text, which generally target beginning users.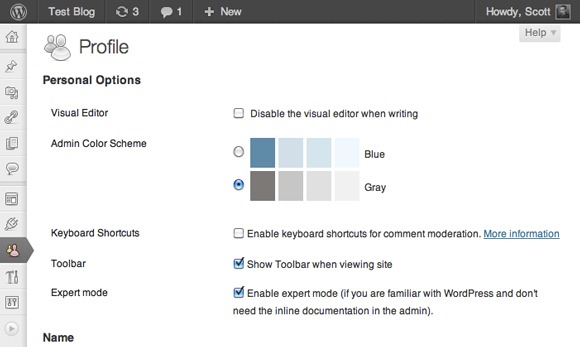 Let me know in the comments below what do you think about these plug-ins and which of the above you liked the most. I am all ears.
---
Related Articles