10 Useful WordPress Add-ons for Firefox
Almost in all our blog posts we need to add external links, images, etc. to enhance the quality of our posts. The traditional method to do that is to first write the complete article and then search for the relevant data on the Internet and, when found, insert it in the blog post. But you can save a lot of time by using the Zemanta WordPress add-on. If Zemanta is installed and you are writing an article in WordPress then the add-on displays relevant articles, links and images that match with your text and you can choose which ones to insert right from the WordPress dashboard. Zemanta will also display the attribution details of the image. Obviously this is a great help in your blogging journey.
This is just one example on how add-ons can help you in blogging. If you want more of these fantastic add-ons then you have come to the right place. In this article I present you  10 useful WordPress add-ons for Firefox.
The add-ons collected below have different purposes. For example Deepest Sender, can be used to post to your WordPress website even when you are on a different page. This can be of a great help when,  you are reading an article on the Internet and you think you can build upon the idea presented there in a better way. All you have to do is to hit Ctrl+ and you will be in your WordPress dashboard and can start typing.
So scroll down and find which one suits you best.
Zemanta helps you enhance your blog posts with relevant images, articles, links or tags. All with one simple click! Works with WordPress, Blogger, Tumblr and others.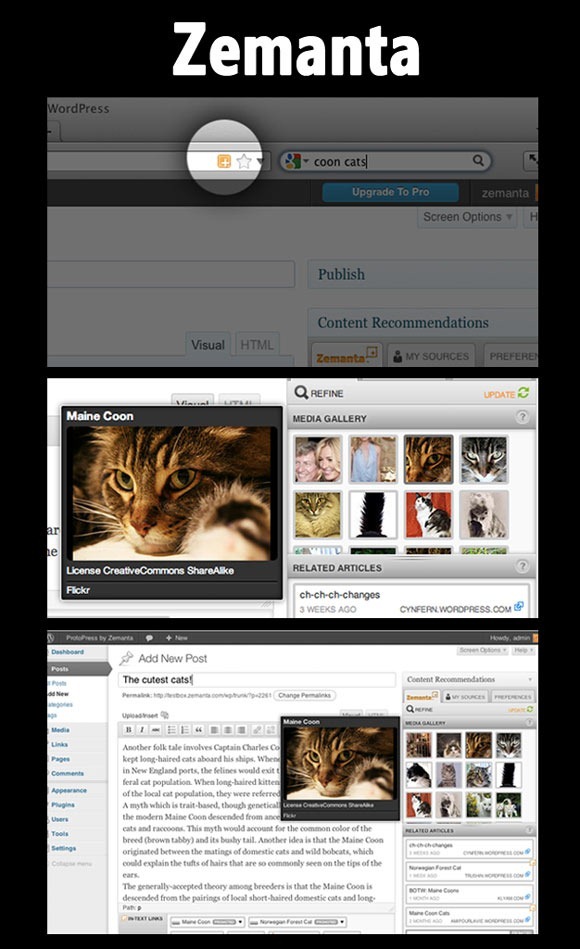 Scribe Fire Classic is a blog editor that integrates with Firefox and lets you easily post to your blog.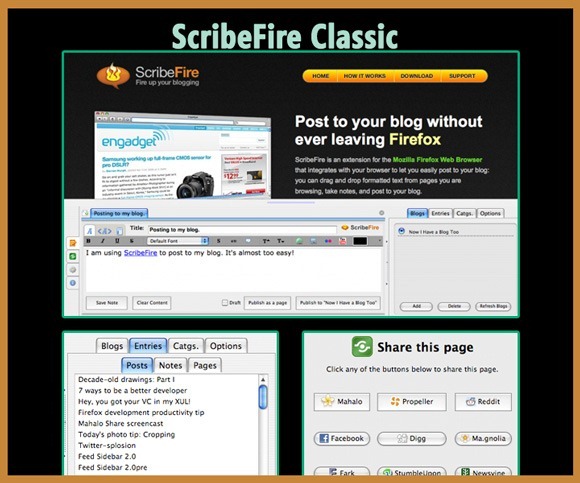 Deepest Sender is a blogging client that runs inside Firefox, SeaMonkey, and XULRunner. Deepest Sender is a blogging client for Firefox. What does this mean? Well, it means that instead of having to go to the Update pages on Live Journal/WordPress/Blogger/whatever, or loading up a separate client program, all you have to do is hit Ctrl+, or click the button in your toolbar, and you can start posting.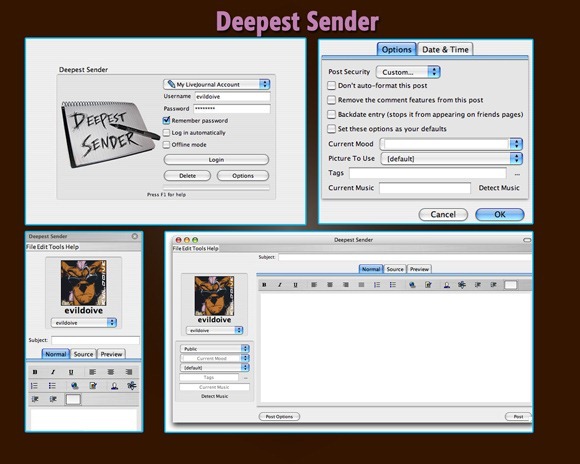 Easy Comment is able to create blog comments on every single weblog software I've found during my research including Discus, Intense Debate, WordPress, Movable Type, etc.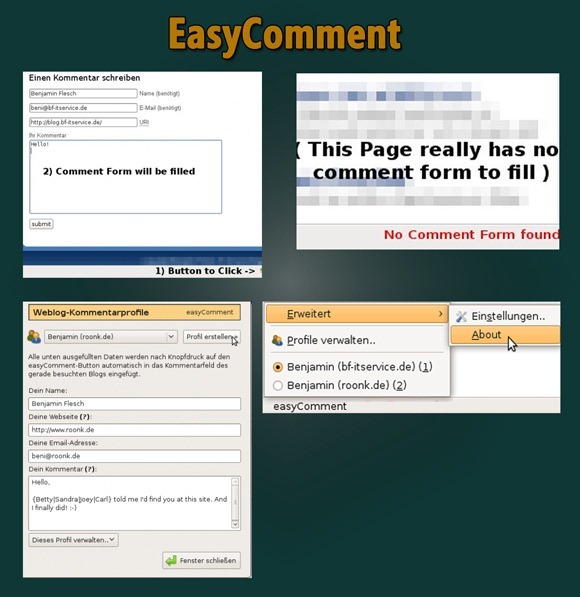 This extension adds a tiny statusbar panel that shows you your blog hit counts for your WordPress.com blog(s) and gives you a menu with quick links to your blog, stats dashboard and new post pages.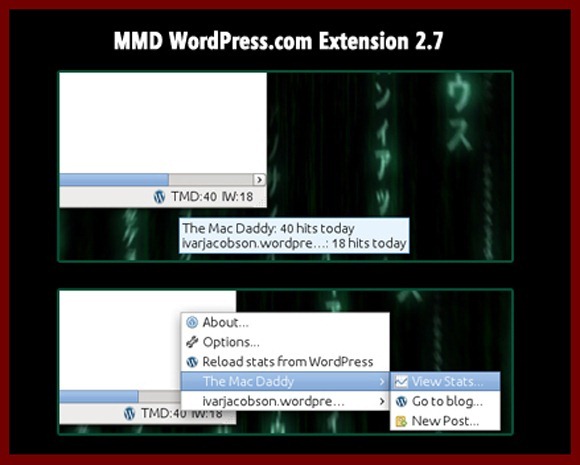 WordPress Toolbar is a simple tool that provides you an easy to use toolbar for administration of your WordPress Blog.

Add This for Firefox is the best add-on to make sharing and bookmarking simple. Have all your favorite web 2.0 social networking, bookmarking, blogging, and e-mail services at your fingertips. Share any page, anytime, with anyone.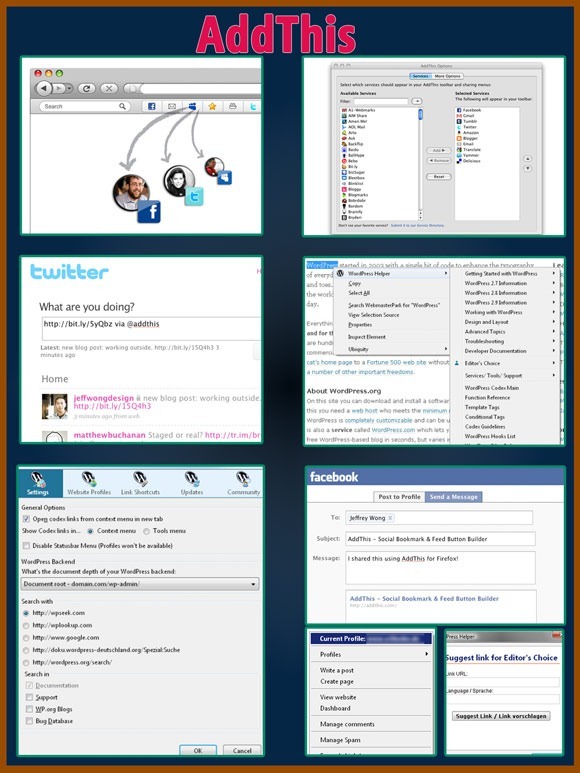 The WPdeposit plugin will help you run a monetary system on your WordPress website. It allows your users to deposit money on their account and spend them on advertisement, subscription and other things… It is pretty similar to the way the envato marketplace works.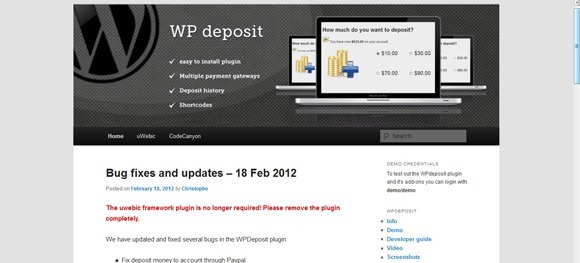 The Firefox extension WordPress Helper helps you working with WordPress by providing useful help and tools.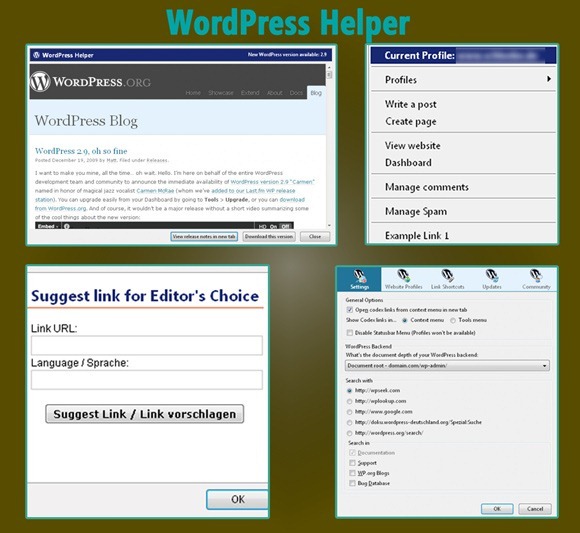 Which one you liked the most? Let me know in the comments below.
---
Related Articles