Why User Generated Content Goes Viral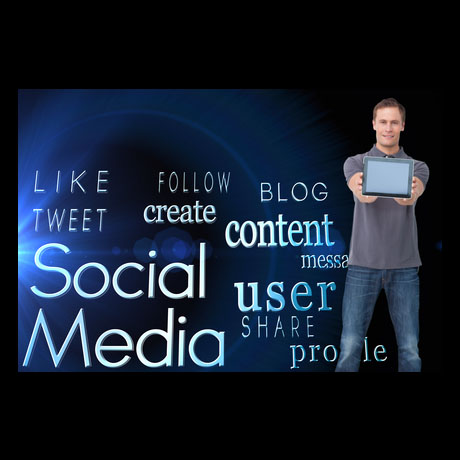 If you are hoping to create a campaign that goes viral, look no further than your own users. People love to create their own content. Statistics published by YouTube show that 100 hours of video are uploaded every minute, and more than 6 billion hours worth of videos are watched every month. A viral campaign created with the help of user generated content can reach millions of people, and here are some examples of how it works.
Fractals
Fractals are mathematical figures of reoccurring patterns that recur repeatedly on a diminishing scale. Likewise, content goes viral as users share it with other users who then share it, and the cycle can continue on and on. For example, T-Mobile's "Break-up" campaign is a perfect example of this idea. T-Mobile offered to pay the early contract termination costs from their competitors in return for a switch to T-Mobile and a posted picture of the switcher with a "break-up letter" to their former provider. These break-ups were documented via photographs, image macros, twitter posts and Facebook updates, all collected at RebelMouse. By connecting with their potential customers concerns about their current providers, T-Mobile effectively created 80,000 unique advertisements shared with countless users without having to do anything themselves.
The other side of the coin is more frightening for businesses. Bad viral content spreads quickly and can destroy a brand. According to Fox Sports, a hashtag heavy tweet congratulating the U.S. in its World Cup win over Ghana quickly backfired on Delta Airlines. People swarmed to criticize the company for an insensitive "giraffe gaffe" and quickly shared the tweet amongst their friends and followers. Delta apologized and removed the tweet, but the damage was already done.
Reasons Users Participate
Getting users engaged with your content is key if you want them to generate and share their own content. In 2010, Old Spice launched the immensely popular "The Man Your Man Could Smell Like" advertisement that accrued more than 48 million views on Youtube. The combination of humor and strangeness was a perfect viral video cocktail, but Old Spice didn't stop there. Seeing the popularity of their shirtless spokesperson Isaiah Mustafa amongst bloggers and social media users, Old Spice initiated a campaign in which "The Old Spice Guy" began sending out videos via Twitter to the bloggers who had originally shared Old Spice's original content. The genius of this move is clear; sharing the ads and talking about them garnered you a personal thank you from a highly recognized advertorial character. There was an inherent reward that Old Spice offered, and users scrambled to chase after it.
Taking It to the Next Level
Sometimes user generated content doesn't exist to advertise a product, it is the product. T-Shirt company Threadless took the idea of user generated content to the next level by building an entire company based on the idea. At Threadless, users submit T-shirt designs that are voted on for a week by the community, and those artists whose designs are approved by the community and website are paid a flat rate plus royalties based on sales of the shirt. Threadless figured out a way to not only incentivize users to create content, but they made user generated content and community interaction the foundation of their business. Each new shirt design is a chance for the site to go viral on social media. By holding regular contests based on the best and most popular content, Threadless keeps artists and consumers glued to their website and sharing links in the hopes of having their designs printed—and that's the genius of it.
Note: Many of the articles on this site include affiliate links that may earn us a commission if you decide to buy the recommended product.
Related Articles