20+ Exceptional Online Professional Image Editors and Drawing Applications
Image editors have been around a while but we're starting to see rapid growth of exceptional image editors which are all based online. If you haven't used any of these yet, you'll be surprised at the features they have and the speed they run at.
Though most of these are Flash-based, they all load really fast and work quite similarly to familiar editors like Photoshop and Illustrator. We also feature here some online applications built with Javascript which work just as well as the Flash-based apps.
Pixlr is a online photo editor that was built with Flash (Nathan uses this often). The interface is set up like some of the more popular image editors you'd find in a desktop application. It can be a bit hard to understand if you're not used to this kind of photo editing software, so if you are used to applications like Photoshop, GIMP, Paint.net, Paint Shop Pro, etc you'll find this editor quite easy to navigate. Pixlr even allows you to open PSD files.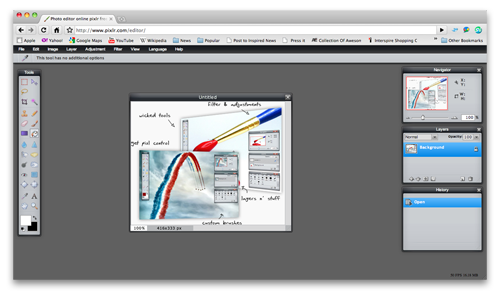 Sketchpad is a simple but great paint/drawing application for using online. Flash is not required because this application was built on Javascript & HTML5. Sketchpad is, in my opinion, the best online solution for users who want to make simple drawings but don't want to install any application in their computers.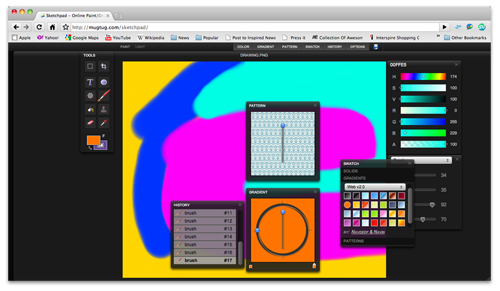 QueekyPaint is a unique drawing tool for creating animated drawings online. Like Fauxto (the most powerful online drawing tool before it disappeared for some reason), QueekyPaint has a unique interface to help users easily interact with it. All major functions and effects in Photoshop can be found in this application.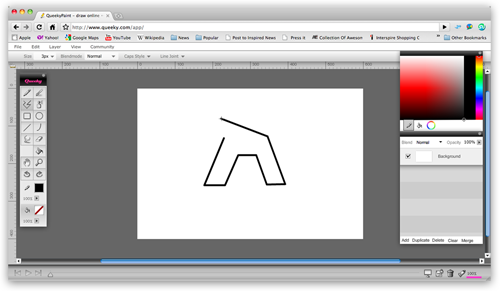 Splashup comes with a fancy interface. It's really a Photoshop-alternative application built by Flash only. Splashup is really great at handling layers and has all the popular effects of Photoshop. If you are a fan of Photoshop, this one would probably suit you well.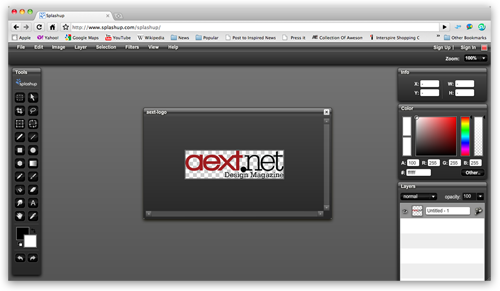 A web-based version of Photoshop. Although it is less powerful than the desktop version, it supports all its major functions.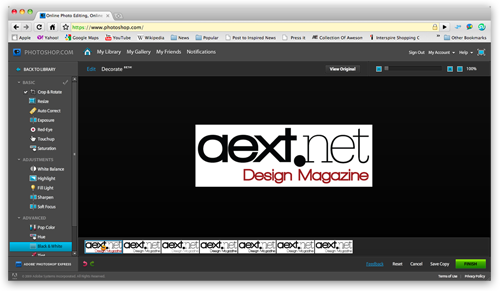 From basic image retouching to complex effects, Phoenix has it all. Beside the effects, the user interface is really nice too.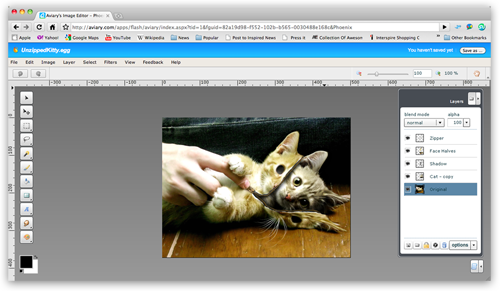 You can use Raven to create fully scalable vector art appropriate for logos or tee shirt designs. Raven, of course, is nothing compared to Illustrator, but it's a good alternative to those who don't have it yet.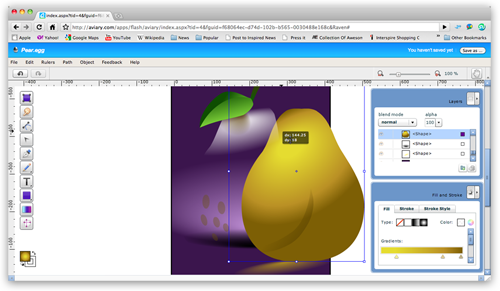 Sumo Paint is a fully featured photo editing and painting application which is definitely tailored for drawing (just see all the examples on their homepage).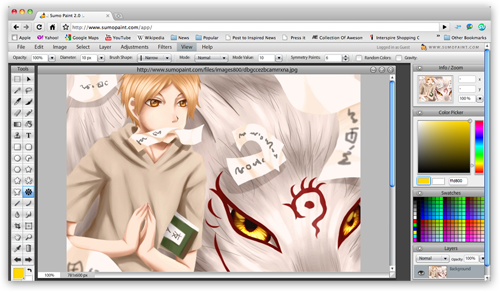 Myoats is a must-try. This application allows you to create both simple and complex symmetric designs, shapes and patterns. The design will be created inside a circle. If you are finding a great tool for create pattern, Myoats is my number one choice.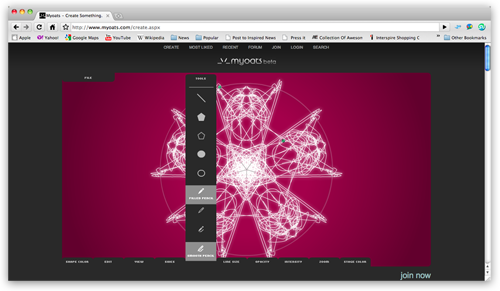 Basic Editors and Drawing Tools
---
For basic online drawing tools and image editors that are similar to Paint in Windows and fit your basic and simple requirements, we have a few more options. (These are great for kids too!)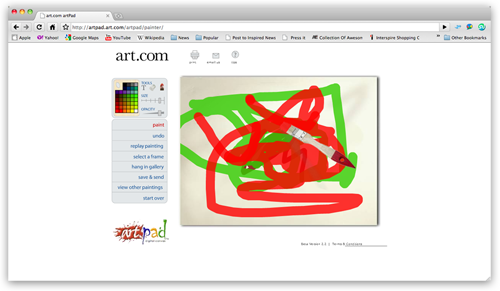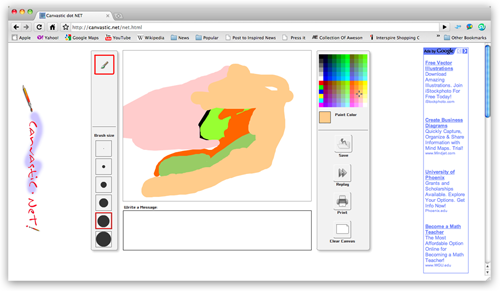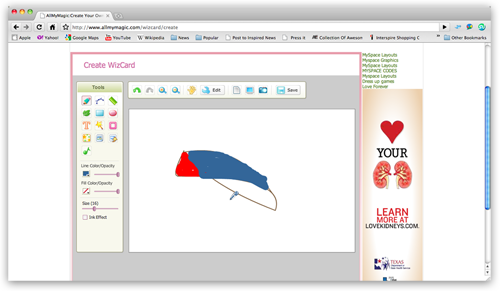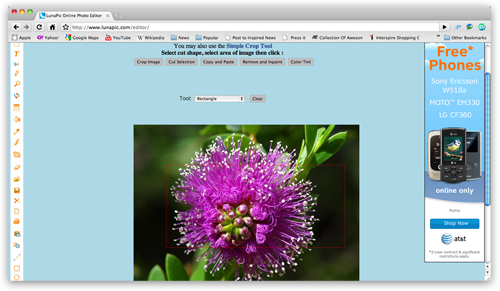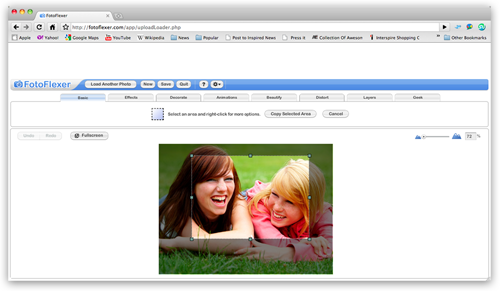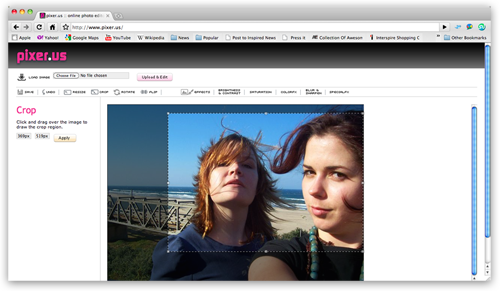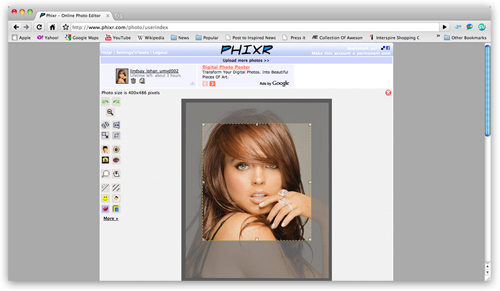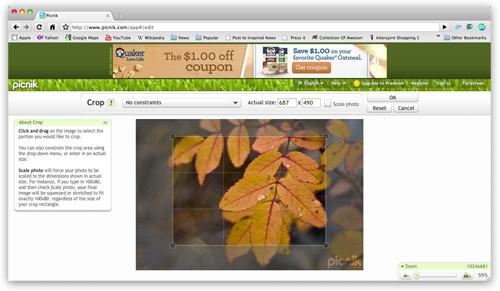 And more …
---
There are plenty of image editors and drawing applications that you can work with online. Here are a few more usable and light-weight tools for your portable and minimalist works.
Know of one yourself? Tell us in the comments!
All of these are completely free to use and you don't need to install any software other than a web browser and Flash (which, of course, most people already have). However, with some of them, you don't even need Flash as they run on Javascript and/or HTML5. If you're using a modern browser, these are all ready available to you. If we're missing any, drop it in the comment section!
---
Related Articles