Integrated Marketing Can Maximize Social Media Success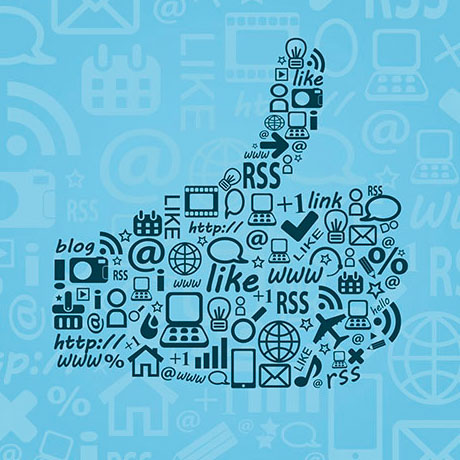 Companies that want to make a heavy splash on social media should consider taking an integrated, or blended, approach in how they market. Integrated marketing takes a coordinated approach to spreading a message, using different formats and media.
A well-balanced approach uses content in many forms — blogs, photos, video, events — to extend the reach of a business website. It also means devoting serious resources and time to do it well. For business to consumer (B2C) firms, this means strategic and regular posts on Facebook and Twitter, where consumers are most likely to be found. According to Social Media Today, more than 70 percent of consumers will make a purchase based on a referral from a social media site, particularly Facebook, Twitter, and Pinterest.
Social Media is an Extension of the Website
Website traffic is notoriously brief, while social media, particularly Facebook, is a true "time suck," to borrow Betty White's famous phrase. While the bulk of website visits last for a minute or less, the time the average American spends much more time on social media. Business Insider recently reported the average time spent on Facebook is just under one hour per visit. Therefore, it makes complete sense to focus as much on Facebook as you do on your website.
Most Facebook business pages link to specific website content to encourage visitors to stay a bit to read or watch, browse the site, and make purchases or request more information that can lead to a purchase.
What type of content should you produce? It really depends on what appeals most to your target audience. For any content to resonate with a Google search, it must obviously be relevant. The Content Marketing Institute also suggests some consistency in output for items like blogs, but less so for more time-consuming efforts:
Written and spoken content (blogs, articles, podcasts) should be frequent and regular
Projects like videos, white papers, webinars, and ebooks can appear less often
Special events like webinars, contests, and guest posts can be occasional; in fact, too many of them may start to feel gimmicky.
Mobile Customers and the Twitter Advantage
Twitter acts more like a website outreach tool, particularly for the mobile market. While it doesn't have Facebook's market dominance, it's less of a time suck and feels more like a business tool. People who primarily use their smartphones to access Twitter do so more often than those glued to desktops, and they visit the site several times a day, according to Twitter's in-house research. If your customers are more likely to be on mobile, invest in a mobile site; Business Insider notes 60 percent of social media time is through smartphones and tablets.
Twitter is designed to be compact; if a particular tweet catches a person's eye, it can expand. Here are a few examples of of Twitter pages that deliver useful information in one glance, on a small screen:
Fans of the Arizona Cardinals will see training camp has begun and the team has signed wide receiver Reggie White.
LifeLock customers or others interested in online security services, will see (a) a sweepstakes is almost over, (b) the service now offers roadside assistance and legal services, and (c) link to a blog about avoiding ID theft while traveling.
Content writers and marketers who depend on Search Engine Land's intelligence will find (a) a nice quote about investing in human care, (b) how a Google update solved a Yelp issue, and (c) that Google is working on voice search. How cool is that?
Note: Many of the articles on this site include affiliate links that may earn us a commission if you decide to buy the recommended product.
Related Articles