FreeWP – New Way To Buy Themes
(Launching Mid-September 2011) As you know, we love WordPress Themes around here at BLOGEX. Not only do we write about them every day on our free and premium themes list, we make it a point to stay on the cutting edge of the latest in the ever-expanding Theme universe.
Today we bring you a creative new site and a rather interesting offer. We are all familiar with the conventional way of buying a premium theme for WordPress. You simply pay the $30-$100 for the Theme(s) of your choice, and you are on your way. FreeWP.com has created a new twist on this process, and we wanted to explain it to you.
What Is FreeWP.com
FreeWP.com is a new site that both purchases and installs the Premium WordPress Theme of your choice in return for your hosting purchase. We are all familiar with the myriad of hosting companies out there, many of which cater specifically to WordPress given it's meteoric rise in popularity over the past few years.
Instead of simply "recommending" a hosting company, FreeWP takes it a step further and has actually worked out deals with their recommended WordPress hosts to install the new theme for you. Pretty slick, huh?
Now for many of you, installing WordPress may not be the most difficult thing in the world. After doing it a few times, it is a fairly straightforward process. But think of the millions of people who are out there, who for the price of their hosting account (which they will need anyway), can get a site setup in minutes with the theme of their choice! There is no doubt, that is a big market.
But that's not all. For your hosting purchase, you also receive whatever theme (or membership if applicable) goes with each theme. Meaning if you select one of the 60+ themes from Elegant Themes, you not only get the theme installed, you also have a membership to Elegant Themes. FreeWP has worked out deals with Elegant Themes, WooThemes, and WPZoom to start (three of the biggest theme developers out there) – and more are on the way!
How Does FreeWP.com Work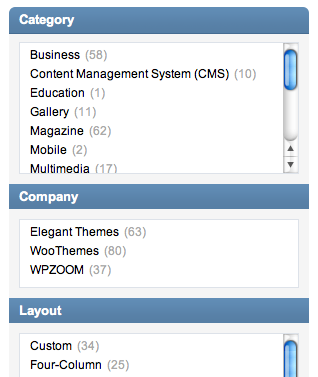 Simply navigate to
their site
, browse through their hundreds of listed premium themes, select the one you like best, checkout on their secure order page, and your newly installed WordPress-powered site (plus theme) will be setup within minutes.
From there, you will be emailed login information and how to get started using your new theme/hosting account. The entire process is completely automated so you don't have to mess ONE BIT with setting up the new theme on your account. Get started with FreeWP here, and have your site setup within minutes. (Launching Mid-September 2011)
---
Related Articles