8 Ways Watching Anime Can Improve Your Designs
There are countless sources of design inspiration to be found everywhere. Even for ones directly unrelated to visual and web design. Music, films, video games, architecture. Well, one more item you can add to that list is watching anime – Japanese animation. In fact, there are 8 ways watching anime can improve your designs.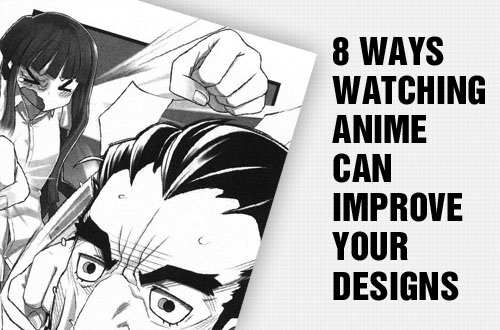 For those unfamiliar with or who have unfavorable first impressions of anime, it's more than robots, school girls, and tentacles – although it's that too (just how "guns, cash, hoes" is a part of hip-hop). From psychologically-probing action titles like Neon Genesis Evangelion, to sci-fi western noir like Cowboy Bebop, to fantastic magical adventure like Fullmetal Alchemist, to breathtaking film masterpieces like Spirited Away, anime is Japan's preferred format for imaginative storytelling.
Whereas in the Western world animation is delegated to children's entertainment, for Japan, animation is simply a standard format to tell a story and entertain. As a result, there's something for everyone, and anime series and films reach a world-class level. Think Pixar in the West, except there are many world-class Japanese studios creating works for all ages and niches. For example: the Hayao Miyazaki anime film Princess Mononoke was the highest-grossing film in Japan until James Cameron's Titanic beat it – and then Miyazaki's followup anime film Spirited Away beat that.
Okay okay, that's all for the brief anime lesson. If you happened to be hesitant to anime, hopefully you've been convinced to at least give it another shot (with the aforementioned titles being some great popular ones to start with).
But this is a design article. So now let's get into just how watching anime can be a positive influence and improve your designs:
1. Creative character and clothing designs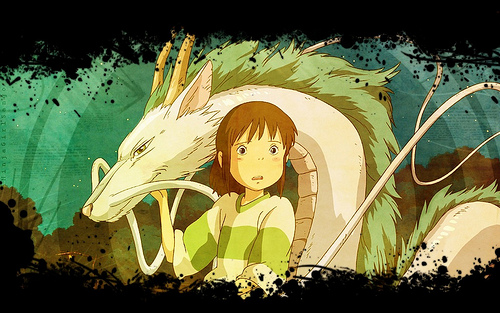 There's a reason cosplay (costume play) is so popular – anime character and clothing designs are so creative that people get inspired to actually dress and style themselves in that way. From gravity-defying unique hair, to the unconventional outfits that shouldn't work but gloriously do, anime has no doubt the highest concentration of creative character and clothing designs.
2. Creative robot and vehicle designs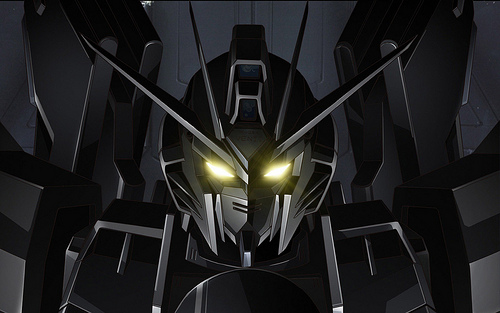 Anime is a mecca for mecha (wow, that was corny – sorry about that). The giant robot and vehicle designs don't get more creative than in Japan. From all the accessories on the body, to how it can transform (from robot to half-jet to jet), to how it operates and moves, this is a treasure trove of creative designs.
3. Creative title and logo designs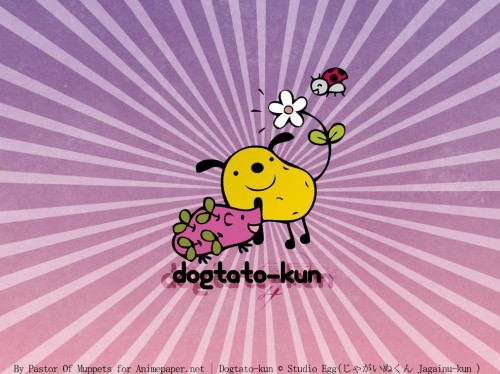 Anime can directly inspire your designs based on the creative title and logo designs of many of the titles. The title screens can present the name of the series in a fun, stylish, or inventive way, and the actual logo of the series title is literally a great visual design unto itself.
4. Eye-popping color combinations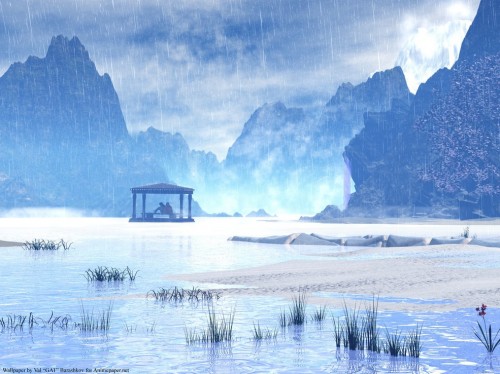 Unless you're watching a darker title, anime tends to have very eye-popping color combinations. From the character designs to the scenery to even the title and commercial break bits, there is plenty of color inspiration. And it can help you make your designs stand out with unconventional color combinations. And even with the darker titles, you get some broodingly-awesome muted color combinations.
5. Interesting and varied fonts and type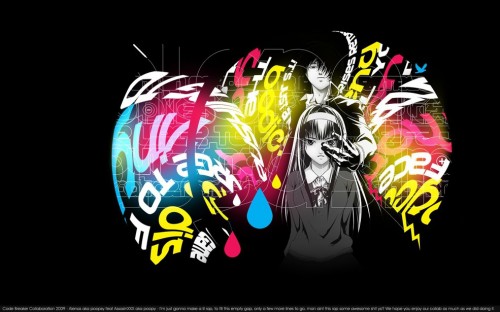 Similar to the anime title and logo designs, throughout an episode of a series there can be fresh fonts and type used. Whether just seeing Japanese shop names represented in a town, to the subtitles that pop up or the font used to display the episode title, there are always interesting and varied fonts and type used. Perfect for the text-focused designer or a logo creator.
6. Jolts you out of monotony to come back to your design fresh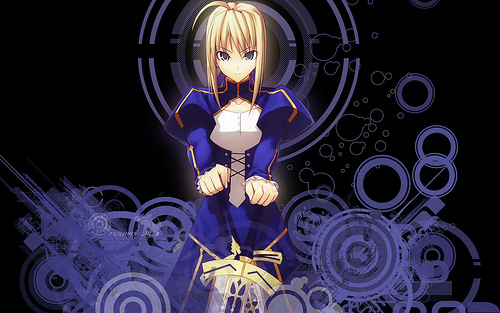 When you do too much of one thing, you lose perspective and the creative thinking needed to make your best work. You can't be surrounded by your design work and design-related activities all the time if you want to keep working on designs inspired. Watching anime can help you jolt out of your design work by seeing something completely different from what you're used to or surrounded by (even more so than sitcoms, films and shows based in reality, since they're, well, based in reality). Even for the direct design influence, unless you're a Japanese designer working with your own language, seeing Japanese characters is a breath of fresh air amidst designing English logos and working with English type. A lot of the anime logos incorporate both Japanese characters and English text, so the arrangement of both can be fresh design inspiration for you.
7. Creative weapon designs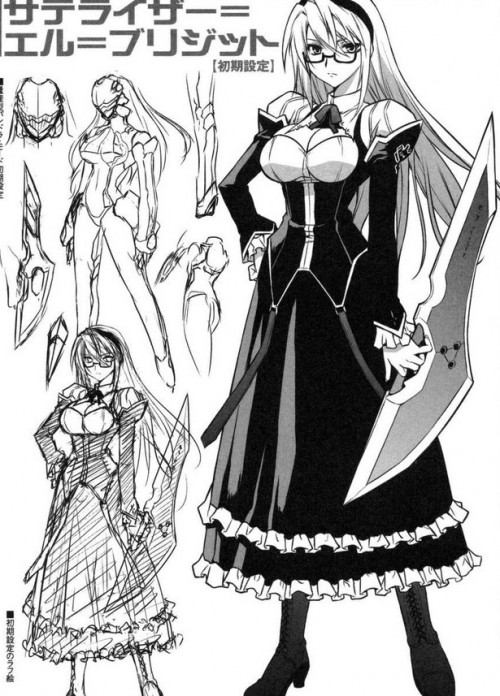 Most anime isn't robot-based, yet that doesn't stop many of those titles from having creative weapon designs. Whether it's a gun that's also a sword, or a metal arm with various attachment combinations, or an unconventional spin on a traditional weapon like a sword, spear or gun, there is plenty of creative inspiration to be found with the weapons.
8. A refreshing burst of fun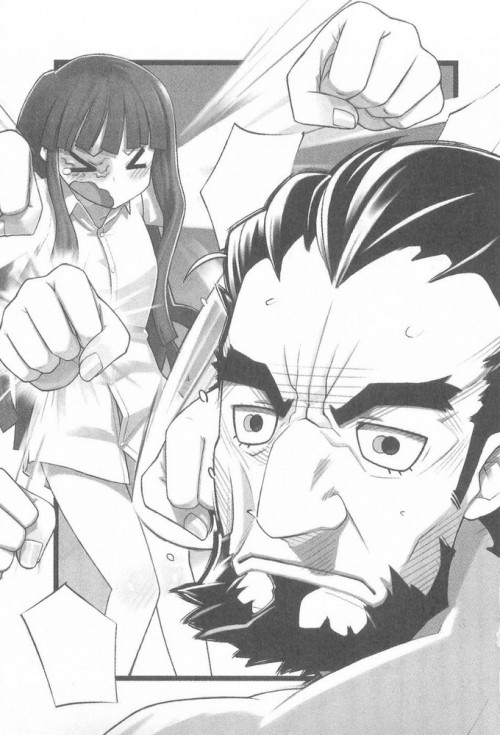 All work and no play makes you a dull designer. Not only will you be getting positive influences for your designs while watching anime, but you'll be having fun too. Which isn't a tangible thing to reason or explain, but that makes it no less important.
Watching Anime = Improved Designs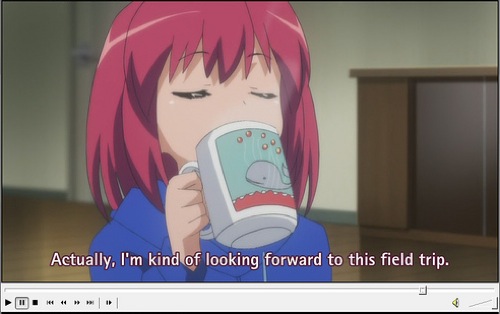 Hopefully this list has shown you a brief glimpse of how watching anime can improve your designs. Some ways are more direct (the color combinations, the character/vehicle designs, the title screens and logos), while others can indirectly influence your designs in a positive way.
Either way, assuming you find anime titles you enjoy watching, it can only help. Plus, you have fun and want to watch it anyway, so there's no reason not to. It's a win win. So let that be your excuse next time you "need" to watch anime (ie. procrastination time).
Do you watch, or have you watched, anime? If so, what have been your favorite titles? And how have they positively influenced your designs, however direct or indirect?
---
Related Articles