WPMods.com Sells For $80,000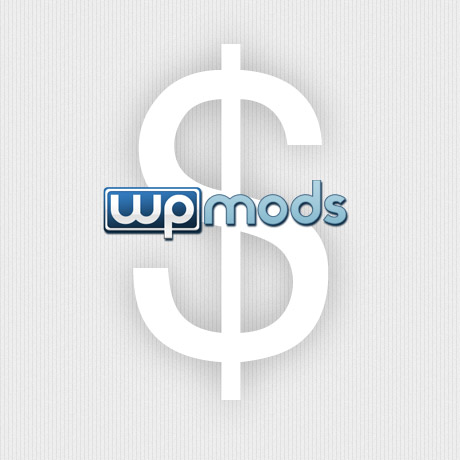 Kevin Muldoon, Scottish blogger, affiliate marketer, owner and founder of WPMods.com, recently put up his website (WPMods.com) for auction and eventually sold it to entrepreneur and Internet marketer, Michael Jackness, for a whopping $80,000. This sale is said to be "…easily the highest (publicized) amount for any WordPress-centric website sold within the community".
WP Mods is one of the most popular WordPress resource sites around with over 2k subscribers and with more than 300 forum members actively participating in their community. The site was initially estimated to be earning $1300/mo. even if it wasn't fully monetized then.
Why Kevin Muldoon sold his site
I would have liked to have kept it but I needed money to develop another project. I'm launching a few martial arts related websites and was really encouraged by the start they made without investment and realised that I needed more money, and time, to develop them.

All of the money that was made from the sale of the site is being used to develop my new websites – so I won't actually be any richer (in the short term anyway). I would certainly have kept the site if I had $50k to invest in my new projects.

K. Muldoon
(source: WPForce.com interview with Kevin Muldoon)
Why Michael Jackness acquired WP Mods
There were a couple of main reasons I purchased WPMods.com. The first was the old owner, Kevin Muldoon, who is one of the nicest and hardest working guys I've ever met.

It's hard to find people like that and he was a big reason I was interested in the site. The other reasons are a bit more obvious; the site has an amazing following and content. I think it will complement our other WordPress properties very well. That is the main reason I was interested in it.

M. Jackness
(source: WPKube.com interview with Michael Jackness)
Both Muldoon and Jackness perceive great potential in their current projects and they are convinced that their business decisions will propel them further towards their goals. Kevin Muldoon is currently pursuing his new projects and is building a new website while Michael Jackness says that he has very big plans for WPMods which he will reveal when it's ready to launch. The WordPress community can't wait to see what's up ahead. And for sure, it's going to be great.
Note: Many of the articles on this site include affiliate links that may earn us a commission if you decide to buy the recommended product.
Related Articles