WordPressThemesBook.com – Best WordPress Themes For Your WP Blog
The Internet brings together with its advantages, two hidden influences that changed the world in a radical manner. We function at a higher speed since the Internet has begun its expansion, everything seems to be happening in a second, and we all don't have enough time. Another powerful modification is more material: everyone creates a website, fewer at the beginning, countless in our days. Having a blog or a website isn't something amazing, it's a sign that you are alive or interested in having a profit from your affair. The online economy expands in an exponential manner so if you are a businessperson with no online presence clearly you don't want to increase your income.
As soon as anyone understands that a website is mandatory, the problem of launching it is pretty simple. WordPress delivers an awesome content management and many people use it; to create a website you need a theme, a domain and two-three hours of the work of a web designer.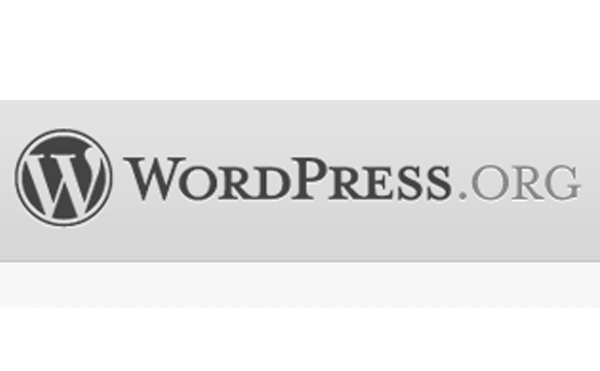 The selection of a domain and a web designer are subjective things and I am not able to advise you but I could provide you a useful hint to choose the perfect Word Press theme. The selection of the Best WordPress themes is a challenging task because there are countless quality solutions, it's a time consuming activity.
I was amazed to find a resource where it's at hand to select the best Word Press theme and not ordinary, just the crème.Word Press Themes Book is the useful hint I mentioned, the great advantage of it is that simplifies the selection of the perfect theme at the max.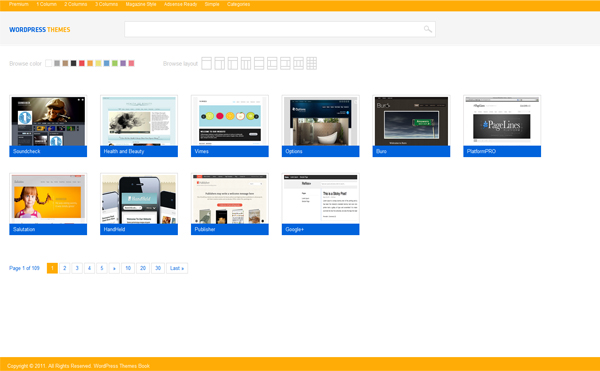 In fact by using it, you establish a good selection of the all cool themes launched worldwide and by visiting Word Press Theme Book you have them at hand. From here, by using the selection possibilities is simple to find what you want. Another capital advantage of this application is the multiple criterions used to dig for the proper theme. The navigational menu is amazing, you can instantly have all the categories of themes (more exactly, 46 kinds) but the search may be based also upon the number of columns. Is someone who is interested in the quick monetization of his blog? By using the website, it took one second to have some "AdSense Ready" themes.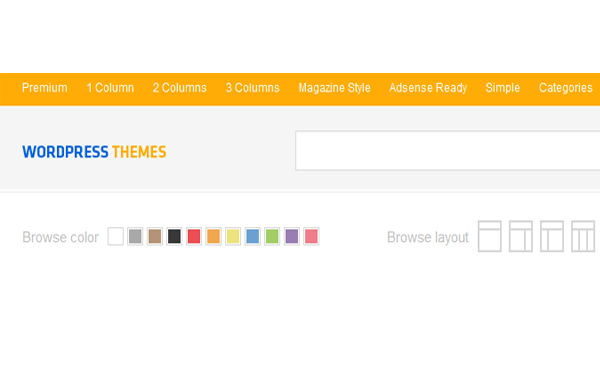 We aren't all web designers and ordinary people see the themes differently, some are very interested in colors or in the format of the layout, the way the code looks being neglected, what is using, Java, jQuery or anything else. As a result (but definitely, not only for amateurs) anyone may see the themes that are using preponderantly the desired color or layout.
I consider that it is better for you to personally visit the website to be convinced that there are the best WordPress themes."And one more thing", as probably Steve Jobs would say, its design is simply astonishing. Simplicity is at home here, the website is based on a huge white background and the navigational menu is orange, enough to make contrast but not create any tension for the fatigued eyes. Don't worry, being simple isn't the same with being incomplete, there are no ads, but it's easy to notice a huge (really huge) search box and an RSS button. In a nutshell, if you are searching for the best word press themes, Word Press Themes Book is your solution.
---
Related Articles